Giles: Schools in Washington, D.C. Are Facing a Reading Crisis. The District's New Literacy Initiatives Could Change That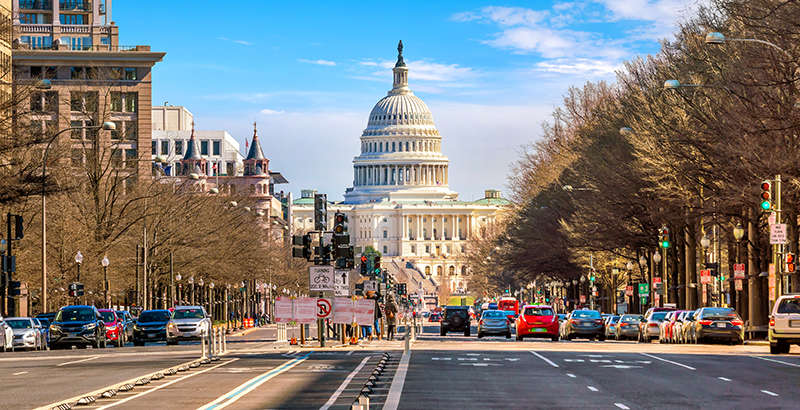 No paywall. No pop-up ads.
Public schools in Washington, D.C., have made tremendous progress in the last 14 years — most notably, in fourth-grade reading. Still, the district faces a literacy crisis that has largely gone unresolved.
Early literacy skills help unlock a child's full potential. They open the door for all future learning and ultimately allow students to complete their education, get and keep a decent job, and stay out of poverty.
Only 30 percent of fourth-graders in D.C. scored at or above proficiency levels on the National Assessment of Educational Progress, known as the Nation's Report Card, in 2019. The results were even worse for students of color. The pandemic is deepening this crisis in alarming ways, and many families are desperate for additional support for their children.
Students cannot afford more of the same from the public education system. Collectively, children, families, educators, community leaders and policymakers must all demand a citywide literacy intervention, one based in the science of reading — a decades-long, interdisciplinary and proven body of knowledge that provides a deeper understanding of how we learn to read.
This body of research informs the best approach for teaching basic reading skills: structured literacy. Structured literacy helps all students, including children with learning disabilities such as dyslexia, read and write. It starts with the easiest and most basic concepts and gradually progresses to more difficult topics and skills. All require consistent student-teacher interaction, and instruction is based on prompt, targeted feedback.
For far too long, educators in Washington, D.C., have not been given the opportunity to even learn structured literacy instruction. Thankfully, that's starting to change.
The Office of the State Superintendent of Education recently released a revised Comprehensive Literacy Plan backed by a $16 million federal grant to improve literacy. Additionally, efforts are underway to support early literacy through high-impact tutoring. The DC Public Schools' Reading Clinic currently trains over 100 teachers a year in structured literacy. Further, schools like Academy of Hope Adult Public Charter School, which offer high-quality instruction, supports adults across all skill levels – from beginning to read to preparing for college.
These are vital steps toward improving educational equity and attainment for D.C. students, but more can be done. All elementary schools in D.C. should be required to teach structured literacy. Student teachers and current educators in all subjects need comprehensive training and support in structured literacy and aligned resources for classroom instruction.
These are changes all of the nation's educators and students would benefit from.
Across the country, only 35 percent of fourth-graders were reading at or above proficiency levels in 2019. Like educators in D.C., many of the nation's teachers haven't been trained in what science says about how students learn to read.
Thankfully, a growing number of states are pursuing comprehensive solutions to shortcomings in early literacy by mandating that all public school districts begin to use an evidence-based, structured approach to literacy instruction and intervention in all K-3 classrooms.
Mississippi adopted this approach, and students have made significant reading gains in fourth grade. Connecticut recently passed legislation to support the adoption of the science of reading by establishing a literacy center to help districts select curricular resources; providing professional development; and coordinating with teacher preparation programs to provide training in the science of reading. These are models that D.C. and other states can follow.
This kind of bold, immediate action cannot be limited to a small selection of states, just as it cannot be limited to a few public school districts within a state. To build just and equitable opportunities for all students, there must be a national movement that demands the right to read for every student across this country.
We know how to improve literacy instruction for students. The question is, will we fully embrace immediate change? Will Washington, D.C.?
Jessica Giles is the state director for Education Reform Now D.C. Together with The 74 and Progressive Policy Institute, Education Reform Now will co-sponsor a panel discussion on ways of improving student literacy. The event is scheduled for Wednesday, Sept. 29 at 1 p.m. Eastern. Registration and Zoom information is HERE.
Get stories like these delivered straight to your inbox. Sign up for The 74 Newsletter