Ghost Trees & 'The Big One': How to Teach Students About Major 9.0 Earthquake Due Right in Their Own Backyard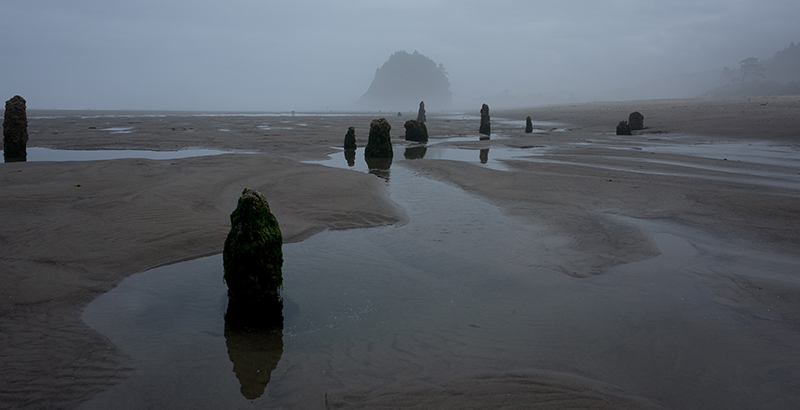 As millions of students have been pushed out of school from hurricanes, fires, and earthquakes this month, educators in the Pacific Northwest are teaching their students about an even larger natural disaster projected to devastate their home in the near future.
It's sometimes referred to as "The Big One," a 9.0-magnitude earthquake that occurs every several hundred years off the Oregon and Washington coast, the result of sliding ocean and land tectonic plates. The projected effects from the quake and resulting tsunami are huge: thousands of deaths, collapsed infrastructure, and devastated economies.
You can't stop a moving land mass, but you can learn about how to prepare for it. That's the idea behind an online professional development course for teachers released this school year by the University of Portland. The free lesson plans and materials teach the science behind earthquakes in what's called the Cascadia Subduction Zone to middle schoolers in an effort to bring place-based learning, relevance, and preparedness to schools.
"I'm a great believer in place-based science teaching. This is probably the most relevant earth science learning that a kid ought to get in the Pacific Northwest," said Robert Butler, professor emeritus of environmental studies at the University of Portland.
This isn't the first time Butler has created earthquake lesson plans for Pacific Northwest schools, but it is the first time he's bringing them online. Over 10 years, Butler has been crafting teacher training on earthquake science through grants from the National Science Foundation. While these professional development lessons used to be offered in-person, now they'll be available online, with free lesson plans, animated videos, and student worksheets for teachers to use with their students.
Part of this effort requires Butler to translate seismology for sixth-graders. He's found that many grade school teachers he works with don't have a significant background in earth sciences and are eager to learn from the lessons.
If a teacher used all the lesson plans, the curriculum would take three to four weeks to complete, but Butler expects most educators will choose which lessons best fit into their school. The materials align with Next Generation Science Standards, so an engineering lesson teaches students about constructing buildings that can withstand earthquakes. Students will also learn about the different types of quakes in the Pacific Northwest, how GPS stations are able to track building pressure between the plates, and how geology and history helped scientists track the long history of subduction zone earthquakes in the Pacific Ocean.
For example, one video begins with a shot of a forest of ghost trees on the Oregon coast, their bare, stubby trunks poking out of a sandy beach. The trees died after the last big Cascadia earthquake 300 years ago, when sliding plates dropped coastal forests below sea level and a tsunami made the forest's home a salty marsh.
Using geological deposits, tree age, Native American histories, and a tsunami recorded in Japan on the same date, scientists were able to calculate the exact time of the last earthquake: Jan. 26, 1700, at 9 p.m.
It's a challenge to teach students about a devastating earthquake coming to their neighborhood without instilling anxiety.
"A big mistake that scientists make is to think that the best way to motivate people to action is through fear," Butler said. "The fear thing pretty much takes that emotional gate to learning on the brain and slams it shut."
But these kinds of lessons are important, especially when social media can highlight some of the worst safety practices, such as when people in earthquakes film and share videos of themselves running through collapsing buildings or streets instead of finding shelter.
Butler encourages teachers to use their lessons to empower students — now that they know the effects the earthquake can have, he said, students can understand the importance of creating buildings that withstand extreme shaking, how much time they need to travel to high ground if they're on the coast during the quake, and how to protect themselves by dropping, covering, and holding underneath their desks or tables.
"We have a tremendous amount of work to do over the course of the next few decades to try to get citizens prepared, get their families prepared, rebuild and retrofit the built environment so that the region can withstand earthquakes which we know are in our future," he said.
Get stories like these delivered straight to your inbox. Sign up for The 74 Newsletter