Gestson: My Arizona School District Contacts Every Student, Every Day, to Check on Families' Physical, Mental & Emotional Health. Yours Can, Too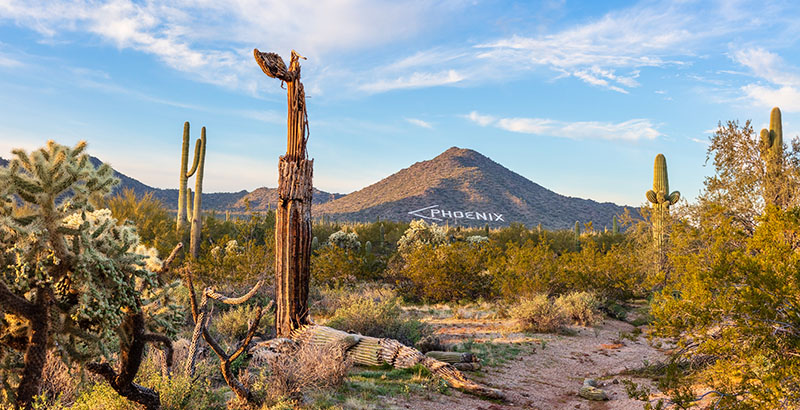 Like every teacher, principal and superintendent, I'm worried about my students. The coronavirus pandemic has changed our lives in ways we never imagined: People are sick and many have died; loved ones have lost their jobs and don't know how they'll get by; we can't be with our friends and neighbors; our daily routines and future plans have been upended. I think about these changes — how hard they are for us as adults — and then I think about my high school students and what this crisis is like for them.
Even before COVID-19, many teenagers struggled with depression, anxiety, fear and isolation. At school, they could access help. With our buildings now closed for the rest of the academic year here in Arizona and so many other places, the charge before us as educators is twofold: Do everything possible to keep students learning and, just as importantly, keep them well.
In the Phoenix Union High School District, we have doubled down on training our staff in online instruction. We are actively addressing the digital divide by distributing devices and hotspots. Still, no matter how well we transition to distance learning, it will be impossible for students to focus on their schoolwork if their basic needs go unmet or they are in an unsafe environment. Students and families need us. We must be there for them. In Phoenix, my team and I are making a commitment to our 30,000 students, 90 percent of whom live at or below the federal poverty line: We will call every student — every day — to check in and see how they're doing.
Our Student & Family Services Division created a framework for this new Every Student, Every Day initiative. Staff established the expectations, developed protocols to protect privacy and prepared a script for the check-ins. School leaders then paired each student with a staff member, either someone from the school or another part of the district. To pull it off, we asked our central office employees, our librarians, our office staff — everyone in Phoenix Union: "Are you willing to go above and beyond your typical duties?" Their response: "Yes, use me. Anytime. Anywhere."
Now, each of us has a list of approximately 10 students. I, too, have a list. We are responsible for keeping in touch with our students for as long as schools are closed, asking: How are you? How is your family? Do you still have electricity? Do you need food? How can we support you? After each call, we will enter notes into a database so the student's school can arrange any needed services. While we cannot get out to 30,000 kids every day, we can at least touch base over the phone. And if there are 100 students in crisis, we can surely help them by delivering food, holding virtual counseling sessions or visiting them in person while following health guidelines.
I am a member of Chiefs for Change, a network of state and district education leaders from across the country. The group has created communities of practice where superintendents and commissioners discuss new and urgent challenges and explain how their systems are responding. Since I told them about the plan to contact every student every day, a number of my colleagues have asked about implementing a similar program in their districts.
I have shared our process and tell anyone who wants to do it to just dive in. Even if there are days when we reach only 80 percent of our students, it's more than worth it. One phone call might change or save someone's life. In the short term, Every Student, Every Day will allow us to get Phoenix Union kids the help they need during this national emergency. In the long term, what we learn will make us smarter and more strategic in our efforts to track students' needs and leverage available resources to meet them. This is a noble pursuit, whether in a pandemic or not.
Our youth are our future. We must ensure that they wake up every day knowing they are loved by somebody in our system and will not be forgotten.
Dr. Chad Gestson is superintendent of the Phoenix Union High School District in Arizona and a member of Chiefs for Change.
Support The 74's year-end campaign. Make a tax-exempt donation now.