Georgia Teachers Union Head Equates Atlanta's Stellar School Choice Rank to Chicago's Murder Rate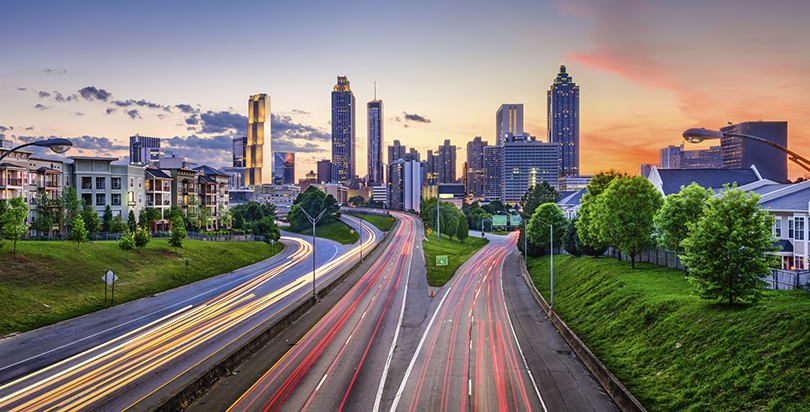 Georgia Federation of Teachers President Verdaillia Turner was called out on social media after she compared Atlanta being ranked as one of the best U.S. cities for school choice to the murderous violence that has swept Chicago.
"That's like saying Chicago is the most murder friendly-city in the nation," she quipped about Atlanta coming out on top in the Fordham study.
Turner's rhetoric is ironic given that the labor leader has
charged in the past
that school choice advocates have waged a campaign to demonize traditional public schools.
"I have to give them an 'A' for orchestration, but I'll give them an 'F' in ethics and telling the truth," Turner said. "It's just a campaign, and the public is being played."
In response to Turner's latest comments, National Alliance for Public Charter Schools CEO and President Nina Rees said in
a press release
that Turner's comments "are not only tone deaf but horribly disturbing and offensive. She owes charter school families and teachers an apology."
Here's a taste of the reaction online.
Georgia @AFTunion affiliate equates #charterschools to murder https://t.co/vB7Ui2ULl5 @Ninacharters @Dyrnwyn @dropoutnation @BobBowdon

— Michael Petrilli (@MichaelPetrilli) December 10, 2015
GFT likens choice to murder, despite strong performance in charter sector. Can't make it up. https://t.co/FRjtysvMFf

— Lori Armistead (@loridrummer) December 10, 2015
National Alliance Responds to Georgia Federation of Teachers President's Disturbing Comments about #SchoolChoice: https://t.co/zkIERnmqXS

— publiccharters.org (@charteralliance) December 10, 2015
.@wjmcgurn .@smarick Georgia #teachersunion says Atlanta's #charterschool friendly label same as murder-friendly. https://t.co/pz4yMCifSk

— Jeanne Allen (@JeanneAllen) December 10, 2015
Georgia @AFTunion President Verdaillia Turner goes for gold in comparing #schoolchoice to murder. #BloodyVacuous https://t.co/pHMCTEQzgX

— André-Tascha Lammé (@Andrelamme) December 10, 2015
Teachers union president equates charter schools to murder. Seriously. https://t.co/7YWIkyqpgi

— Campbell Brown (@campbell_brown) December 10, 2015
.@AFTUnion GA Prez compares #schoolchoice in Atlanta to murder. WOW. #KeepItClassy y'all. https://t.co/Gif7JuRjR4

— Inez Feltscher (@InezFeltscher) December 10, 2015
Get stories like these delivered straight to your inbox. Sign up for The 74 Newsletter