Georgia Schools Chief Woods Leads Race for 3rd Term With Focus on Learning Recovery
The incumbent said he plans to 'stabilize and improve student academic performance as we move out of the pandemic'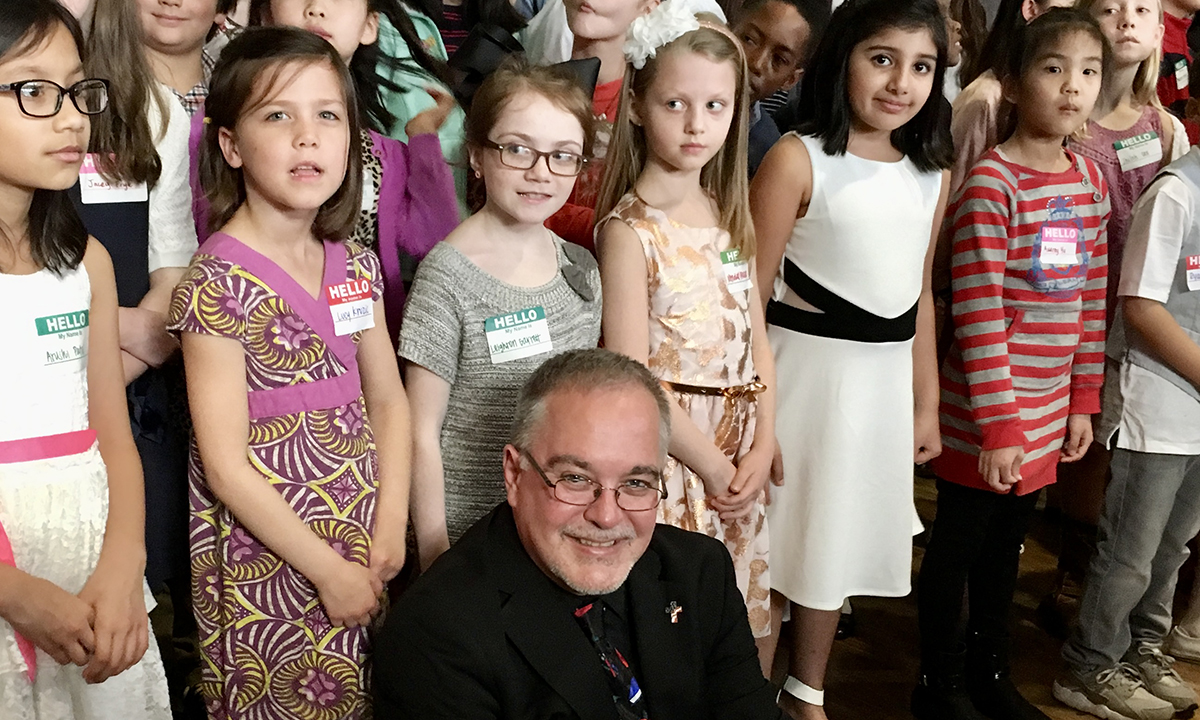 Get stories like these delivered straight to your inbox. Sign up for The 74 Newsletter
Georgia's Republican schools Superintendent Richard Woods appears headed for a third term. In unofficial results, he's leading Democratic challenger Alisha Thomas Searcy with over 54% of the vote.
During the campaign, Searcy, a former state representative who supports school choice, touted her ability to work across the aisle. But with Republicans prevailing in other statewide races, her message apparently didn't break through.
In the wake of recent results on the National Assessment of Educational Progress — showing flat performance in Georgia since 2019, but a sharp eight-point decline in eighth-grade math — Woods told The 74 he plans to "stabilize and improve student academic performance as we move out of the pandemic" and to "bolster and support our teacher workforce."
With Woods looking to hold onto his seat, the state education department would continue its shift away from Common Core standards, long associated with the Obama administration despite their origin in the states. Georgia is in the process of implementing new math and English language arts standards. Observers suggest it will also join other states in emphasizing evidence-based literacy instruction.
"I have seen some encouraging signs that literacy is emerging as a focus," said Ken Zeff, executive director of Learn4Life, a nonprofit working to improve education in the metro Atlanta area. "That could help reverse not just the latest NAEP results, but generations of students struggling with literacy."
During the campaign, Woods emphasized his efforts to reduce testing and teacher evaluation visits. He said Searcy's lack of experience as a classroom teacher made her unprepared to lead the education department.
Searcy criticized Woods's support for a state law restricting how teachers can discuss some divisive concepts, which she said ties teachers' hands and undermines their professionalism.
A charter schools supporter, Searcy served as superintendent of a small, all-girls charter network before leaving to work as an educational consultant. Her advocacy for school choice, however, lost her the endorsement of the Georgia Association of Educators, the state affiliate of the National Education Association.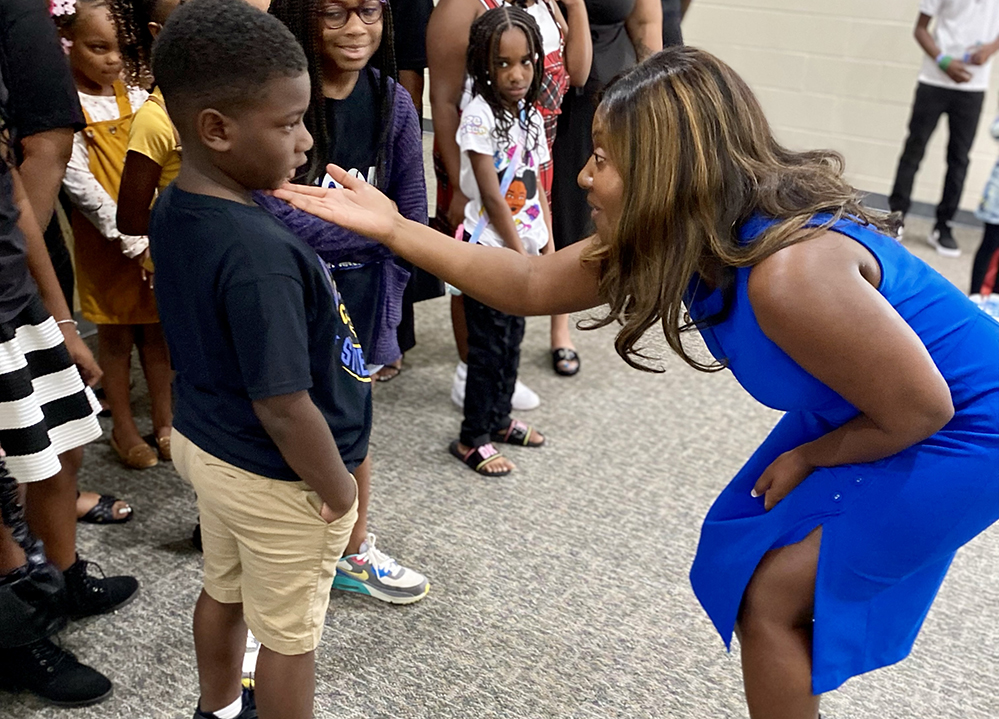 The race was largely overshadowed by other high-profile match-ups on the ballot, namely former football star Herschel Walker's bid to oust Democratic Sen. Raphael Warnock and Stacey Abrams's second attempt to defeat Republican Gov. Brian Kemp. Kemp was re-elected with almost 54% of the vote, but the Walker/Warnock race is still too close to call.
Get stories like these delivered straight to your inbox. Sign up for The 74 Newsletter