Garg: Research Is One Area of Education the Federal Government Does Best. It's Time for Congress to Boost Funding for Education R&D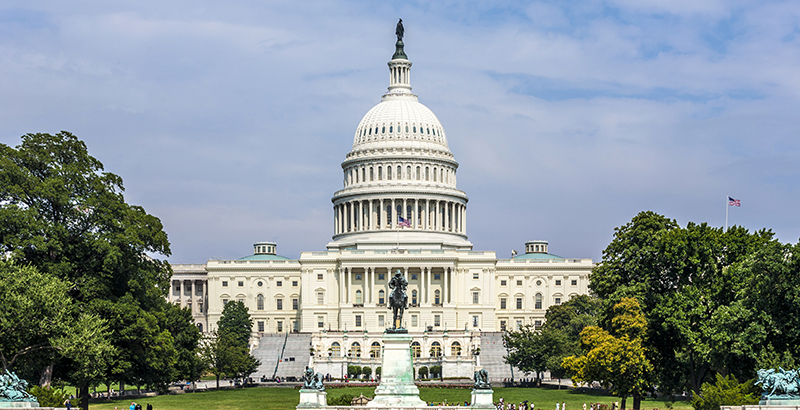 Congress is back in session this week after a long break, and in the coming days, there will undoubtedly be political battles over everything from school funding to job training. On Tuesday, one Senate subcommittee simply canceled a meeting due to a squabble over Title X.
But one area remains a clear afterthought: education research and development. This is a missed opportunity. While some treat the federal role in education with skepticism, Washington's support of education research has been a boon to the nation's learners.
In fact, research is one of the areas of education the federal government does best. The original function of federal involvement was research. In 1867, President Andrew Johnson signed into law legislation establishing a department of education "for the purpose of collecting such statistics and facts as shall show the condition and progress of education."
Today, the U.S. Department of Education continues to produce reports, and the National Assessment of Educational Progress remains the gold standard measure of student achievement.
But federal education research does not just document the status of student learning; it also transforms student learning. Funding from the department and the National Science Foundation has gone a long way toward helping educators by supporting studies on everything from learning engineering to the instruction of fractions.
Federal research dollars have helped to kick-start, for example, highly effective educational tools. Federal education research dollars have supported Carnegie Learning's cognitive tutor system, which offers personalized feedback to students, and the program has proved successful in raising test scores among middle and high school students.
Another case in point is the free ASSISTments feedback tool. Supported by federal research grants, ASSISTments helps teachers identify student misunderstandings and has been shown to boost performance in high-quality studies.
In many ways, government research dollars are among the nation's biggest drivers of educational innovation. Take NAEP again, as an example. The assessment program has been a pioneer in test development. As one report put it, NAEP is "a model of state-of-the-art assessment technology and a source for psychometric innovation and research of the highest quality."
Part of the power of federal research investments is that they don't have to produce a quick payoff. Far more than the private sector, the government can seed big ideas like an online learning platform, and in fact, it was federal dollars that helped programs like large-scale math platforms like Algebra Nation get off the ground.
Federally funded studies don't always pan out, of course. But in the end, as yet another potential government shutdown looms, the nation must keep in mind that most education research does provide massive benefits — and the most significant limitation is the minuscule amount of funding available.
Compared with health or defense, we spend almost nothing on education R&D. In 2017, for instance, only $254 million supported research and development at the Department of Education. That's well under 1 percent of the massive $34 billion that was spent on R&D at the Department of Health and Human Services. And even after you add in NSF education funding, we still spend less than one-tenth of 1 percent of federal education appropriations on R&D.
That's just not enough. If you are like me, you watched a good share of soccer this year, and in soccer, you can't score if you don't take a shot. Investing in research is not so different — most attempts end in failure — but the countries that take the most shots often have the best chance of achieving the breakthrough innovations that can spur learning, forge new treatments, reduce costs or create new jobs.
So let's take more shots on goal on behalf of our children and expand our investments in the research that will fuel the education breakthroughs of tomorrow.
Kumar Garg is senior director for technology and society at Schmidt Futures and a former adviser to the White House Office of Science and Technology Policy under President Barack Obama.
Get stories like these delivered straight to your inbox. Sign up for The 74 Newsletter