From Wall Street to the South Bronx: Taking a Charter Fellowship and Changing a Community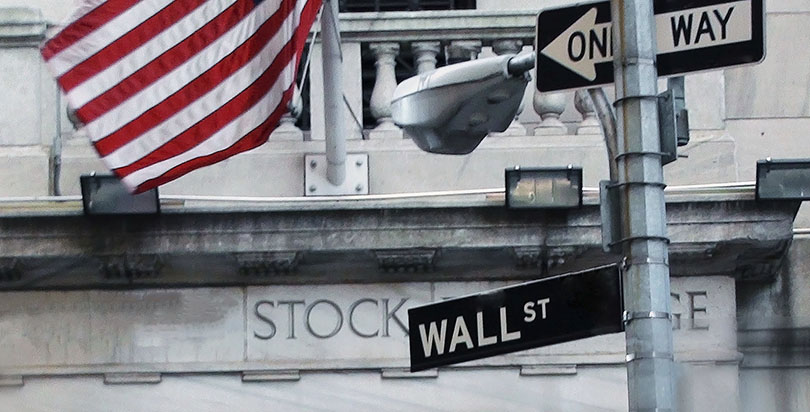 When Lester Long graduated from college, he was on track to become a run-of-the-mill corporate suit. For eight years he worked within the disciplined and exacting world of finance on Wall Street, before leaving it all behind for something that would make him feel — in his own words — less empty.
"The cool thing about finance is that everything works really well," Long says. "People are well-dressed and on time. They speak well and write well, and all the numbers add up on the sheet of paper. There is rigor and a high level of expectation — what's lacking is meaning."
In search of meaning, Long then joined the New York City Teaching Fellows program, through which he was placed at a low-performing school in the South Bronx. In the short span of three-and-a-half years, Long taught gym, music, third- and fourth-grade special education, and kindergarten.
"I found this work really important," he said. "I found it critical, and crucial, and filled with meaning, but I didn't find that rigor."
In his time as a teacher Long learned a lot about education, but aside from doing five different jobs in three years, he felt like a bit of a slacker.
"I wanted to find a way to marry these two fields," he said. "Taking the high level of rigor and expectation from finance at Wall Street and bringing it into a field with such a spectacular amount of meaning."
And he did just that with South Bronx Classical Charter School — now Classical Charter Schools — which opened its doors in the Longwood area of the Bronx in 2006.
Once Long had made the decision to start a school that would become a proof point for excellence, he began looking for resources to help him achieve that goal. But the year was 2004, and he didn't have much luck.
"At that time, charter schools were far less known," he recalled. "No one had really created a connection between the desire to create a great school and the development and resources necessary to make it a reality."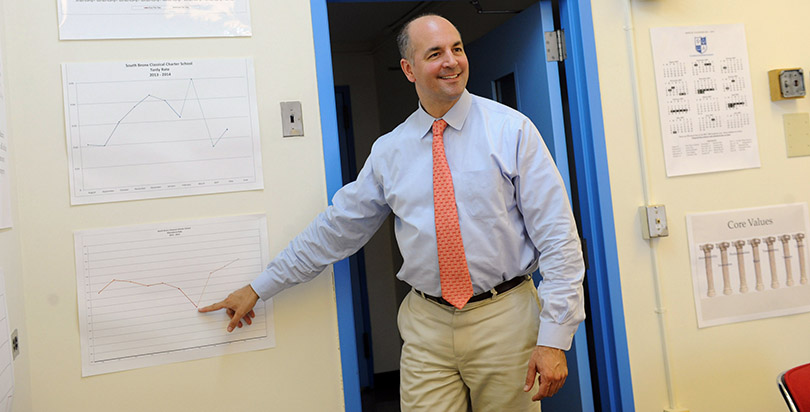 Long remembers emailing
BES
founder and Executive Director Linda Brown and connecting with her at an annual charter school conference. A formal application and an interview later, Long was officially accepted into the 2004
BES Fellowship
.
"I remember when we walked in on the first day of the fellowship, at 7 a.m.," Long recalled. "Linda had taped hundreds of pieces of paper all over the walls in the training room. Every piece of paper bore a single word — urgency. And the interesting thing is, this is still the one characteristic that I feel the most within my own heart. This sense of urgency."
South Bronx Classical has been fueled by Long's belief that America's education system has been broken for a long time. In fact, Long considers himself a product of this broken system. He concluded that the only way to effect institutional change is to shave away the thinking of the past few decades and answer one key question: What are students supposed to get out of their educational experience?
"The concept of going back to the fundamental rules of the road to success is really where 'classical' comes from," he said. "There is an inherent contradiction within the name of our school. When you think 'South Bronx' you don't think 'classical,' and I wanted to change that paradigm. The paradigm where classical means up in New Hampshire or Vermont in a private school among the trees and South Bronx means gritty and poor and black."
At South Bronx Classical, students begin studying Latin in grade three and debate in grade four. Long isn't aware of any other school — public, private, or charter — where instruction in these subjects begins this early.
Long stresses the importance of taking character education beyond the walls of the school and into the community, acknowledging that character is not internally built, but the product of communally-driven values.
"A big part of a classical education — and one that most people remain unaware of — is the explicit focus on character and citizenship," Long said. "We teach character education every single week with each student. They get deep instruction on the aspects of character and the type of qualities that we seek."
New York has seen massive shifts in education since Long opened his school in 2006.
"One thing that has changed is our level of expectation of our staff, our students, and ourselves," he said. "Back in 2006, tests were relatively easy, the curricula were much less scripted, and training was far less rigorous."
Currently, Long and his team are in the midst of shifting academically to the Common Core State Standards and launching a third South Bronx Classical school that opened this fall. They are thinking through expansion plans that include opening one school per year from 2019 onward, and exploring new boroughs within New York City that may benefit from those schools.
Through this transition, Long's primary goals are to maintain the quality of the education experience for the students of South Bronx Classical, and to create change within the community.
"It's not just changing the lives of the students we have, but changing enough of them so that it actually changes the community," he explained. "Parents are more likely to buy vs. rent, more likely to clear up litter in their yard, and more likely to stick around a little longer than they normally would if life is going well for them and if they want to keep their children in the school."
During his time in the BES Fellowship, Long visited many high-performing schools that helped shape the mission and vision of South Bronx Classical. Today, BES fellows and BES school leaders visit South Bronx Classical to learn from its effective practices.
"I think it's a beautiful thing," said Long, speaking of going from a young school founder to the leader of New York's top-performing charter school not overseen by a charter management organization. "I really, greatly enjoyed every school that we visited as fellows, and it has been wonderful to pay it forward and to give budding school founders and leaders the opportunity to see what we've done."
In June, Long was part of an academic panel at The Network Leaders Meeting, where he shared practice-based strategies that would strengthen instructional rigor of growing organizations. In this and many other ways, he and South Bronx Classical continue to inform the fellowship.
With BES on the brink of welcoming its 2016 fellows, Long has one piece of advice to share:
"Appreciate your good fortune to work in a field where you're changing so many lives. It's easy to get caught up in the 'I'm so busy!' or 'This is so hard.' But you are on the other side of the desk from students who are struggling with all kinds of issues. You are very lucky. There are people out there who have pretty empty jobs, but you get to come to a job every single day and change lives."
In his own words
Sue (Walsh, BES' senior director, leadership development) and Linda (Brown, BES founder and executive director) really set the focus on high expectations, on attention to detail, and on urgency. This values-driven aspect of the fellowship was really smart. Because at the end of the day, people may figure out the little details, but need the larger values that drive it.
I remember at one point Sue played "All You Need is Love" by the Beatles, and then she played "What's Love Got to Do With It?" by Tina Turner as a pointed way for us to really think about high-achieving, high-expectations, no-excuses charter schools and what love really looks like in a classroom. What does love of students really mean? Is it hugging them or is it being a strict teacher?
And I think that really helped us all see that channeling any love or any sense of compassion on students who are disadvantaged really has to come out very differently than what most people would expect, even if that means striking a more assertive tone.
One of the things I love so much about Sue and Linda is that I was given a lot of responsibility and feedback very directly. I didn't feel like they pulled punches. I could tell that they had my students in mind when they were talking to me. I felt like they were looking at me and seeing the future, seeing how much those kids matter in this school that has not yet been built, and they talked to me with that level of urgency.
— Lester Long
This piece originally appeared in The Monthly Newsletter, Building Excellent Schools
Get stories like these delivered straight to your inbox. Sign up for The 74 Newsletter