From LA School Report: Educators Call For End to Raids on Undocumented Families, See Toll on Kids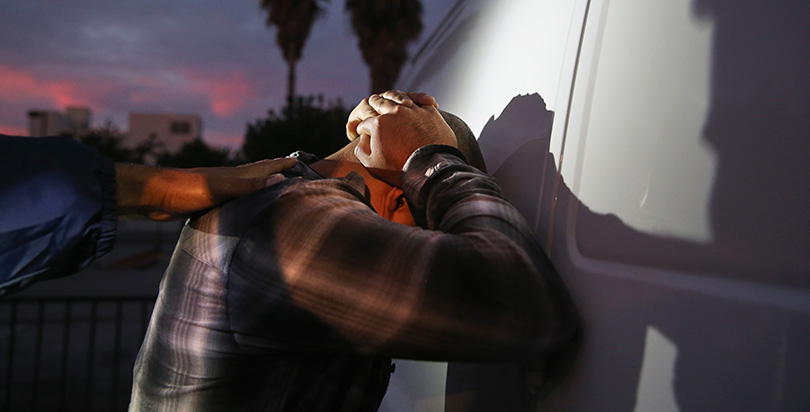 This article was produced in partnership with LA School Report.
A targeted effort by the Obama administration as the new year opened to deport undocumented families with children has prompted renewed protests from educators and fears in immigrant communities, particularly in Southern California.
Nearly 300 educators nationwide, joined by lawmakers and the country's largest teachers unions, are condemning these stepped-up enforcement actions that occurred in several states during the first weekend of 2016.
Among the 121 individuals taken into custody nationwide by Immigration and Customs Enforcement (ICE) officials were children who had crossed the southern border with a parent and who were subject to final orders of removal, according to last month's statement from the Department of Homeland Security. 77 of those taken into custody were deported, the department said, and the efforts will continue.
"I know there are many who loudly condemn our enforcement efforts as far too harsh, while there will be others who say these actions don't go far enough. I also recognize the reality of the pain that deportations do in fact cause," Homeland Security Secretary Jeh Johnson said. "But we must enforce the law consistent with our priorities. At all times, we endeavor to do this consistent with American values, and basic principles of decency, fairness and humanity."
Families in Southern California have reported ICE activity in their neighborhoods in recent weeks, local advocates and school officials say, prompting fears there as well as in other targeted states such as Georgia, Texas and North Carolina.
California is among the states with the highest percentage of K-12 students who are children of "unauthorized immigrant parents" — 13.2 percent compared to 6.9 percent on average in the U.S., a 2012 report from the Pew Research Center found. Nationally, most of these students are U.S.-born children who are U.S. citizens, but 1.4 percent are unauthorized immigrants themselves.
'Huge amount of fear'
"What happened (in early January) is what happens anytime when we hear about raids in our community and that is, there was a huge amount of fear. People were looking for reliable information about what to do, and, yes, many parents did hold their children back from class," said Tessie Borden, director of communications at CARECEN, a Los Angeles-based advocacy organization for Central American and other immigrants.
An estimated 30 percent to 40 percent of the Los Angeles Unified School District's 643,400-plus students are children of mixed-status families and could be affected by the deportations, according to CARECEN. The district received an influx of immigrant children from Central and South America in 2013-14.
CARECEN counts roughly 3,000 cases of unaccompanied children in the Los Angeles area and is working to reopen cases of some who have been tapped for deportation in absentia, which is triggered if they miss a court date. Some don't receive court hearing notices in the mail because they're constantly on the move from shelter to sponsor to transitory housing, Borden said.
Rallying to halt deportations
The Los Angeles efforts come as the national United We Dream organization is rallying educators around the country to urge federal officials to halt the deportations and recognize asylum seekers as refugees, specifically the many women and children who have sought to escape violence in Central and South America.
"As educators, we know firsthand the need for safe spaces for all of our students and their families. Due to these raids, students have had to choose between an education and their safety, others have been pulled from school and many have already had their daily lives disrupted," stated a Jan. 20 letter co-signed by the American Federation of Teachers, the National Educators Association and United We Dream.
In LAUSD, educators and advocates are saying much the same: The threat of deportation is taking a toll on students. Near-constant stress caused by the abrupt absence or possible removal of a family member from their home or neighborhood means children of undocumented immigrants or those who are undocumented themselves often arrive at school mentally and emotionally unprepared to learn, advocates say.
"Children have feelings, and those feelings do affect how they perform academically, and it's really unjust for us to ask them to be academically proficient when we're not talking about the social, economic and emotional issues that affect them every day," said Victoria Dominguez, CARECEN's education services and policy coordinator.
CARECEN and other groups rallied against the deportation policy on Jan. 26 in San Francisco and Los Angeles. In downtown L.A., protesters blocked morning rush-hour traffic near ICE offices; about eight people were arrested, including the organization's executive director, Borden said.
LAUSD support
LAUSD works with groups like CARECEN and others to provide all students, including those from immigrant families, with access to social workers and mental health support services, L.A. school board member Monica Garcia said. About 88 percent of LAUSD's students are children of color and 79 percent qualify for free- and reduced-priced lunch, a measure of poverty.
For children of families that have faced deportation, "it's a particular kind of trauma and disruption," she said.
"Our schools have been safe places for the children to come," Garcia said. "When people at the school sites are aware of the status of the family or an incident of deportation, there are support services, mental health services and interest in supporting that family as best as we can."
The district said in a statement last week that neither it nor the Los Angeles School Police Department is aware of any planned raids or other action by ICE at any school site.
"The district welcomes all students and all families and is committed to supporting their right to live, learn and work in their communities," Superintendent Michelle King said in the statement.
Signs of stress
It's not just grade-school students who are prone to immigration-related stressors that can leave them struggling in the classroom. Adolescents experience greater anxiety as they continue from high school to college, according to a 2015 report by the Institute for Immigration, Globalization and Education at the University of California, Los Angeles.
The report found that undocumented undergraduates reported "significantly elevated levels of anxiety" compared to the general population.
Physical manifestations of stress inevitably affect students' performance at school, said Lisa Garcia Bedolla, a professor of education and political science at the University of California, Berkeley, who was raised in Los Angeles. She said her students have come in with migraines, nervous ticks and hair loss because they are living in fear that a parent or sibling could be deported. One student's brother was deported just as the student was preparing to graduate; he told his professor that cramming for final exams suddenly seemed trivial.
"Whole communities are feeling this collective anxiety, and it's unreasonable to imagine that students can just check that anxiety at the door," she said.
Younger children tend to absorb the brunt of the tensions around them, whether or not there's a real risk of deportation for their family, she said.
Her own daughter, who is in third grade, had a disconcerting reaction as the family watched a Republican presidential debate recently and rhetoric about expelling Mexican immigrants from the U.S. blared from their television.
"She said, 'We're going to have to go to Mexico, because they're going to take Papi there," said Garcia Bedolla, whose husband is Mexican-born and a U.S. citizen.
"Our immigration debate, it's not just that it's dehumanizing, but we don't really talk about the fact that (the policies) have costs well beyond the immediate individuals that are being harmed," she said. "These are all members of our community and they have relationships to others who are here, and it hurts all of us when people are basically ripped out of that fabric. Schools especially become the sites where those traumas get carried out and have to be addressed."
Support The 74's year-end campaign. Make a tax-exempt donation now.