From CA to MA, What Teachers Unions Have Been Doing in Statehouses Nationwide
Teacher credentials, protection for political advocacy, paid leave for union work & education tax credits are among the issues unions are focused on.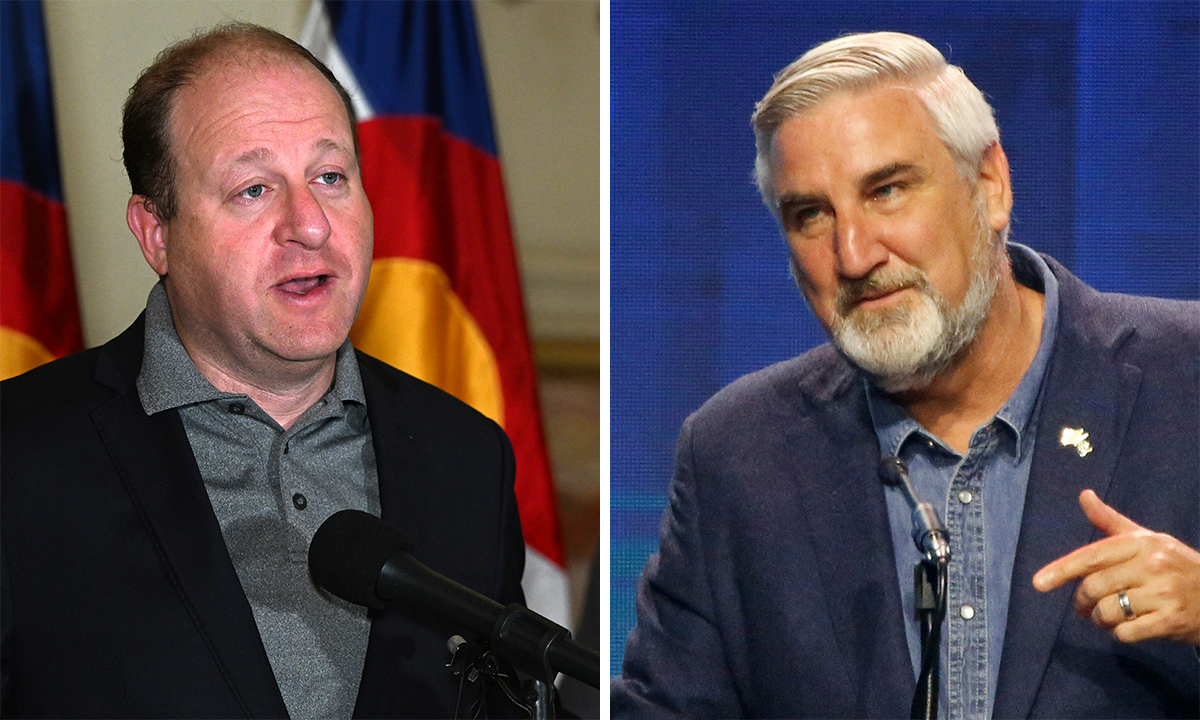 No paywall. No pop-up ads.
School's out, or almost out, making it an appropriate time to pay attention to the locations where teachers unions are even more active than they are in the classroom: state legislatures.
There have been GOP efforts in some states to curtail union influence. The most prominent of these is to prohibit school districts from deducting union dues from teachers' paychecks. This forces unions to collect dues individually through electronic funds transfers or some other means. Payroll deduction bans of union dues were enacted this year in Arkansas, Florida, Kentucky and Tennessee.
But anti-union legislation makes up only a small portion of the overall picture. Ballotpedia reported that of the 236 bills introduced in 2023 relating to public employee unions, 58 were sponsored by Republicans, while 158 came from Democrats.
So while four states made it harder to collect union dues, Maryland enacted a law allowing union members to deduct dues on their state tax returns.
Here's a cross-section of union-related bills and activity from around the nation:
California
The state Senate approved a bill that would allow teachers licensed in other states to be granted an equivalent credential in California. It had overwhelming bipartisan support and the endorsement of the school administrators association and the U.S. Department of Defense, as military spouses must often seek new teaching credentials each time they relocate.
The California Teachers Association, however, opposes the bill, stating that there is no need for it and that reciprocity agreements with individual states were sufficient.
The bill is awaiting assignment to an Assembly committee.
Colorado
Gov. Jared Polis signed into law a measure that protects political advocacy by public employees, banning job discrimination or discipline against them for engaging in such activities. The law also allows public workers "to pursue an employee organization with their co-workers without interference."
Illinois
Both houses of the legislature approved a bill that allows up to 10 days of paid leave for teachers union members who are elected to "represent the association in federal advocacy work." The state union will reimburse the school district for the cost of a substitute.
Indiana
Gov. Eric Holcomb signed into law a bill that removed from the previous statute a list of items that school boards were required to discuss with public employee unions. These included: curriculum development, teaching methods, hiring and retention, student discipline, expulsions, class size and budget appropriations. All these issues may still be discussed with unions but are no longer required to be.
The law also added "repeated ineffective performance" to the list of reasons for which a teacher may be immediately terminated.
Massachusetts
The Massachusetts Teachers Association is sponsoring a bill dubbed the Thrive Act, which would eliminate the Massachusetts Comprehensive Assessment System standardized tests required for graduation.
The measure would create a commission composed of members appointed by various interest groups to recommend a new assessment system that could include work samples, projects and portfolios.
The bill has languished in the legislature's Joint Committee on Education since February, probably because Democratic Gov. Maura Healey has been less than enthusiastic about it. The state teachers union recently held forums and rallies in an attempt to spur legislative action.
Nebraska
Gov. Jim Pillen signed a school choice bill into law that allows a tax credit of up to $100,000 to organizations that fund private school scholarships to K-12 students, with low-income families receiving priority.
In response, the Nebraska State Education Association immediately launched a drive to place an initiative on the ballot to repeal the law. In order to do so, the union will need to gather the signatures of at least 61,000 registered voters by Aug. 30, and double that number to suspend the law until the referendum can be held.
The National Education Association just released its 2023 legislative program for lobbying Congress. The document contains 36 pages of proposals that NEA will be backing or opposing. Items repeated from past years include stances on a wide range of issues, such as allowing parents to opt out of standardized testing, eliminating broadcast advertising of alcoholic beverages, repealing all right-to-work laws, building a national monument to educators to be located in Washington, D.C., instituting a moratorium on capital punishment and creating "a tax system that provides for education and other social needs while achieving reduction of the national debt."
Three new items call for supporting legislation to protect children and youth from addiction to social media, increase funding for stillbirth prevention and add a minimum of 12 weeks of paid family leave to federal law.
Delegates to the NEA Representative Assembly will either approve or amend the legislative program when they meet in Orlando next month.
Mike Antonucci's Union Report appears most Wednesdays; see the full archive.
Get stories like these delivered straight to your inbox. Sign up for The 74 Newsletter