Former Secretary of Education Arne Duncan Will Chair the Board of Directors of The Hunt Institute
Duncan succeeding the organization's founder and namesake Gov. James B. Hunt, Jr., who served in the role for 20 years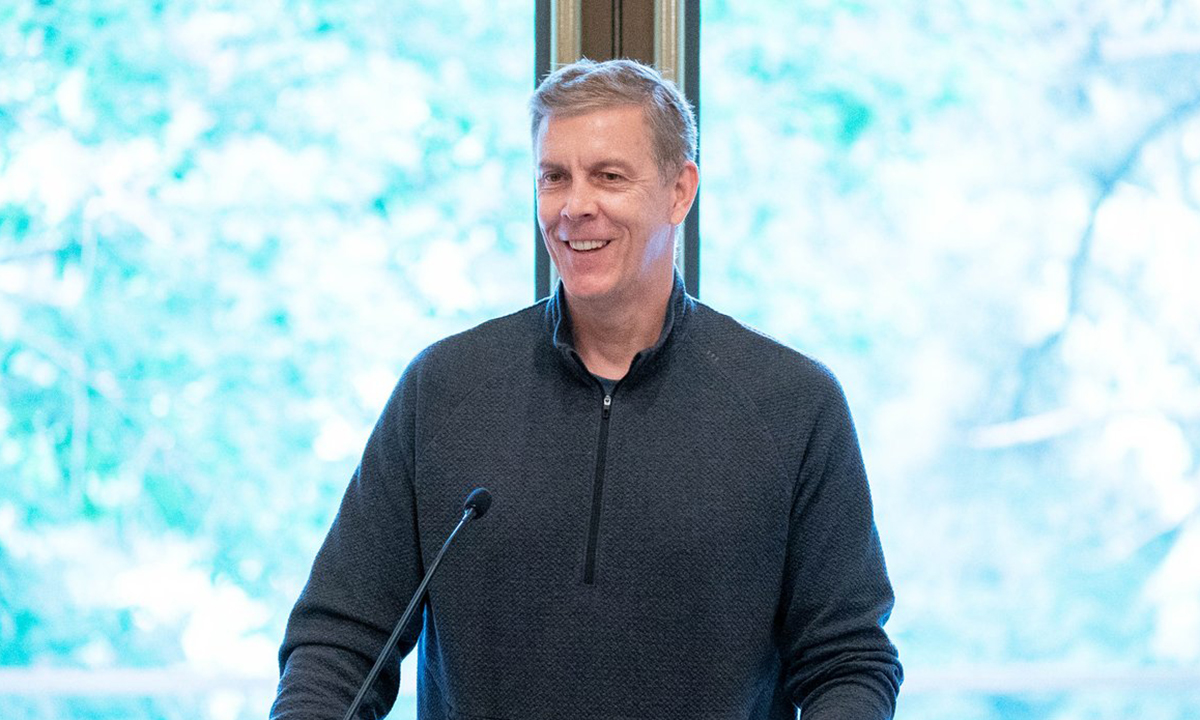 No paywall. No pop-up ads.
The Hunt Institute announced former United States Secretary of Education Arne Duncan as its new board chair earlier this month, with Duncan succeeding the organization's founder and namesake Gov. James B. Hunt, Jr., who served in the role for 20 years.
Former Republican New Mexico Gov. Susana Martinez was also elected as vice chair. She succeeds Thomas Lambeth, the Board's inaugural vice chair.
"I cannot think of two better people to serve the Board and The Hunt Institute than Secretary Duncan and Governor Martinez," President and CEO Dr. Javaid Siddiqi said in a release. "Even during this exciting period of growth and expansion at The Institute, top of mind for me always is how to keep us grounded in the legacy of Governor Hunt. These two bring with them many years of personal experiences with Governor Hunt and share his commitment to equitable access to quality education for all students. I look forward to seeing how they use their new roles to push his mission forward."
The Hunt Institute, an affiliate of the Duke University Sanford School of Public Policy, was established in 2001 as the the James B. Hunt, Jr. Institute for Educational Leadership and Policy.
The organization works to bring together bipartisan elected officials and policymakers on key issues in public education "to help build and nurture visionary leadership and mobilize strategic action for greater educational outcomes and student success," per its website. Recently, the institute has hosted its annual Holshouser Legislators Retreat to talk about education policy, along with several partner webinars and conferences to highlight meeting student needs, like the inaugural Avanza cohort focused on advancing Latino student success.
The institute honors James Hunt, a former Democratic governor of North Carolina known for his strong support of public education. In 2021, the organization celebrated its 20th anniversary.
Both Duncan and Martinez were elected unanimously by the institute's Board of Directors at its biannual meeting on June 1. They will each serve for the next two years.
In their roles, the new chair and vice chair will oversee all institutional activities, the release said, including strategic planning and budget oversight.
"I am excited to step into this new role as vice chair and serve the institute in an even more meaningful way," Martinez said. "As a member of the Hunt-Kean Leadership Fellows advisory board as well, I've seen firsthand the impact this organization continues to have on policy and policymakers across the country. As vice chair, I look forward to working with Secretary Duncan to ensure that impact continues to grow."
Martinez "has spent decades breaking glass ceilings," per the release, serving as New Mexico's first female governor and the nation's first female minority governor from 2011 to 2018.
During his career spanning nearly 30 years, Duncan was the longest-serving secretary of education in American history, the release said. He served during the Obama Administration from 2009 to 2015.
"I have admired Gov. Hunt and his Institute for many years – he truly is one of my heroes in this space," Duncan said. "I am deeply honored to have been elected to this position and to have the opportunity to lead the board. The institute has done a phenomenal job pushing the governor's vision forward and making real change in schools, districts, and states across the country, and as chair, I will do everything in my power to support the critical work being done and spread that vision even further."
This article first appeared on EducationNC and is republished here under a Creative Commons license.
Get stories like these delivered straight to your inbox. Sign up for The 74 Newsletter