For 30 Million Teachers, Coaches, Parents & Students, Remind Enables Secure 2-Way Communication in 6 Languages. It Delivers Academic Content, Too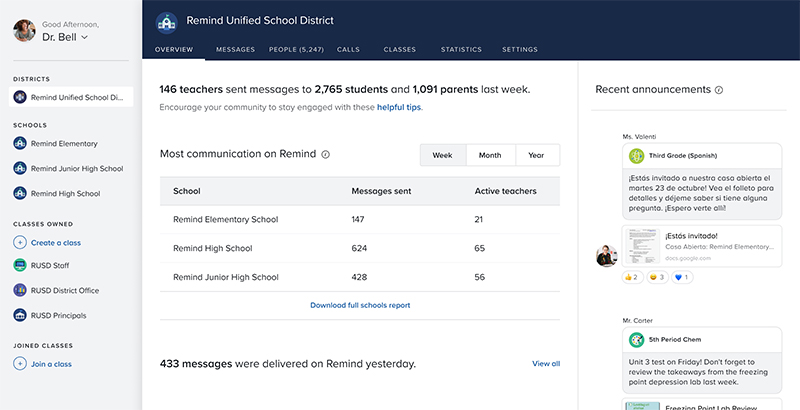 Remind is the most widely used communication platform in education, with 30 million monthly users. From its popular mobile app to web-based access and text messaging, Remind provides a secure channel for some 2 million teachers, coaches and administrators to communicate with families and individual students.
Started by brothers Brett and David Kopf in 2011 as a one-way teacher-to-student text messaging tool, Remind now allows two-way communications that can be translated into six languages on multiple platforms, to support and reach families who may not have a smartphone. "No student is left behind based on their mobile device, data plan or not having Wi-Fi," says CEO Brian Grey.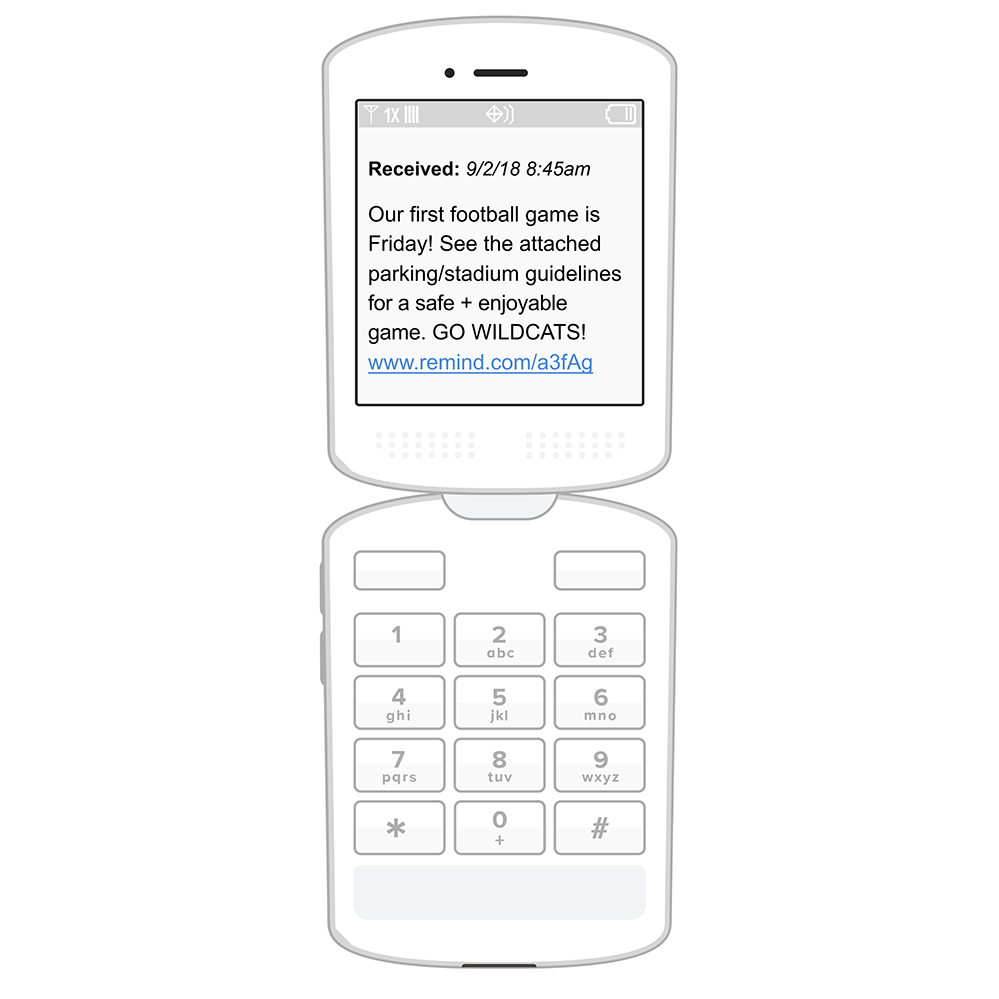 In Remind's basic form, teachers and coaches can create groups for athletic teams, classes or entire grade levels and disseminate information on anything from notices of upcoming field trips to practice time changes or from individual progress reports to photos of students working on projects. Students and parents can respond or ask questions.
All messages are logged and stored, available for review if ever needed. "Nothing is deleted," Grey says. "Nothing disappears from Remind in terms of how we archive that communication; that is one of the value propositions."
While spanning all grade levels, Remind has proven most popular in grades 6-12, but it also serves younger students and recently pushed into more than 1,000 higher-education organizations. Nationwide, Remind is used in 80 percent of all public schools, ranging from affluent districts to Title I schools.
"Remind has really become one of those tools that help teachers do their job," Grey says. "Teachers have adopted it and onboarded students and parents, and that is how we scale and how we have grown."
Its newest innovation is in evolving into a platform that teachers can use to deliver educational content to students.
Katy Culver, principal at Earl F. Johnson Continuation High School in Hanford, California, says she first used Remind as a teacher to communicate with her students about field trips, fundraisers and such. Now, as an administrator, she finds that using Remind has increased her engagement with the school's at-risk students and their families, whether regarding attendance or school events.
"Being able to communicate with parents and students that I normally would not have contact with, because I have found that parents are able to communicate in other languages and at times convenient to them via Remind works so much better for them," she says.
She now sends weekly bulletins, creates groups for athletic teams for ever-shifting practice and game schedules, and has grade-level groups that receive details on college trips, scholarships, testing opportunities and school activities. Individual classes can create Remind groups of their own.
Ida de la Rosa, a seventh-grade science teacher at Leon Taylor Junior High in Ingleside, Texas, started using Remind when she was teaching kindergarten, as a way to quickly get in touch with parents and make it easy for them to contact her. "I wanted parents to feel at ease and comfortable, especially for many it being their start in a public school setting," she says.
Now, Remind helps her create school-to-home relationships. "As teachers, we want parent support and involvement," she says. "On the flip side of that, many parents want to be involved in their children's education and day but aren't quite sure how to go about it. Remind solves that problem."
De la Rosa says she also appreciates Remind's logged record of her messages — notices of report cards or permission slips going home in a student's backpack, for example, or photos of homework assignments or of the kids learning in class during the day. Parents also use Remind to let her know that a child is, for example, bringing a set amount of money to school to pay for a field trip. "It allows for me," she says, "to set their mind at ease, confirm it has arrived or let parents know if there are any problems."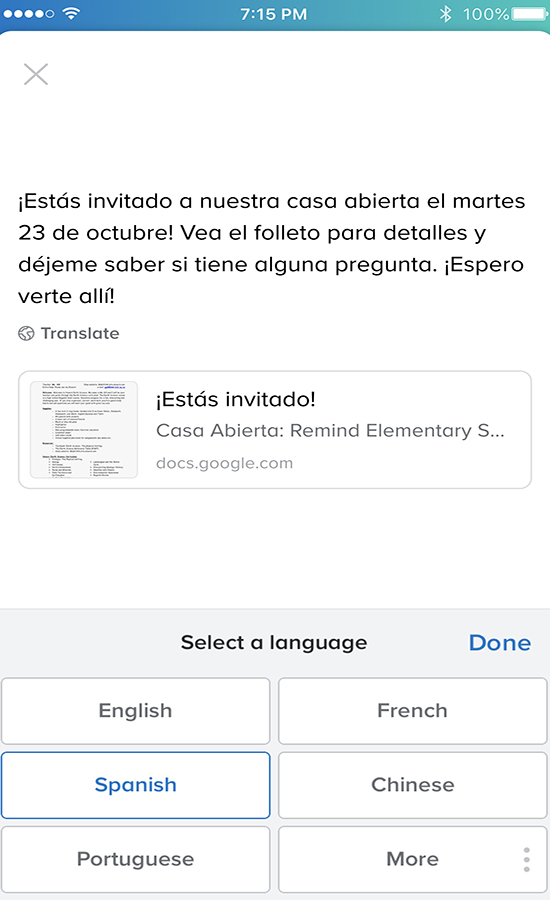 The Remind tool comes free for teachers, but the paid version allows a school or entire district to sync Remind with school information systems so it can deliver attendance updates, progress reports or lunch money balances, among other items, that the system already tracks.
The more robust version also supports learning and student outcomes, Grey says, by delivering academic content. Integrations in the past year with Google, Microsoft, Canvas and Schoology allows Remind to work as a channel to distribute learning materials as well as a communications tool. "It starts to look like Slack for education, where a communication layer and two-way channel also becomes a way for students to engage with content and experiences," Grey says.
Adding content to Remind is a natural step, he says, as students and teachers grow more comfortable with the platform. He says teachers can use the tool to communicate specific math or reading software suggestions, for example, to individual students on a personalized basis. "That is one of the most exciting things we see communication supporting is these relationships," he says. "How do we support one student differently?"
Get stories like these delivered straight to your inbox. Sign up for The 74 Newsletter