Florida Teacher's Wedding Gift Wish List: School Supplies for Her District's Students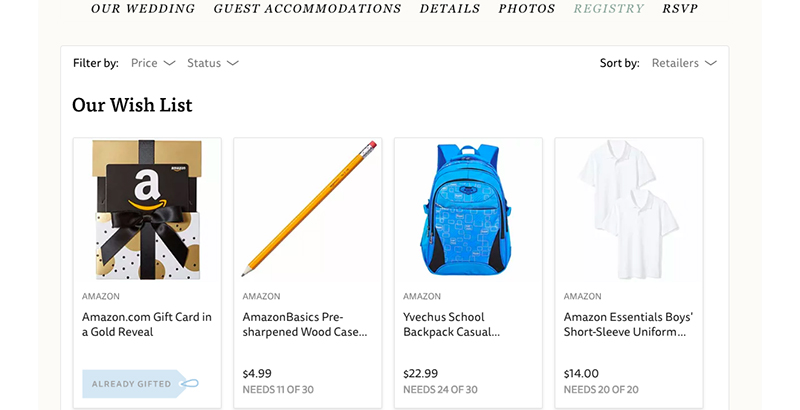 This article is one in a series at The 74 that profiles the heroes, victories, success stories and random acts of kindness found at schools all across America. Read more of our recent inspiring profiles at The74Million.org/series/inspiring.
Kelli Cameron tears up when she talks about how much it means to her to help needy children. She's not the only one.
The first-grade teacher at Roland Park K-8 Magnet School in Tampa, Florida, has also moved others to tears with the story of her generosity.
"I call my class 'my family,'" she told ABC News, her voice shaking as she explained why she and her then-fiancé, Matt Cameron, made an unusual request of their wedding guests. "Being a teacher, I know that a lot of kids come with nothing to school."
So, after they got engaged in 2018, the couple saw an opportunity to take their good fortune and pay it forward. Instead of listing linens and lingerie on their wedding registry, they filled it with requests for school supplies.
"It wasn't much different than going online and making a registry," Matt said in a video posted by the Hillsborough County Public Schools. "Instead of crockpots, it was Sharpies and T-shirts and khaki shorts."
To make the biggest impact, Kelli asked around and found out which school in the Hillsborough district where she works had the biggest needs and which supplies the children would appreciate the most.
To give the guests a greater connection to the project, each wedding invitation listed the age and gender of the child for whom they would be shopping.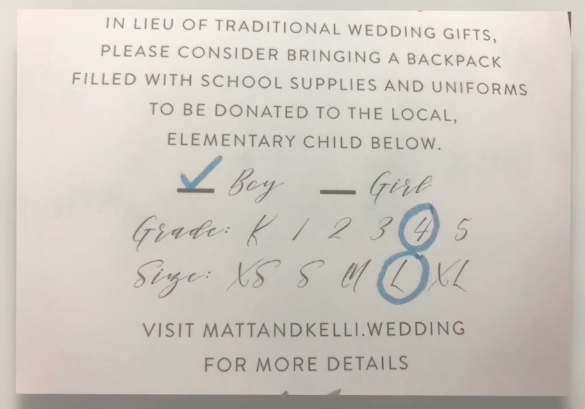 By the end of the wedding this summer, there were several large carts stuffed with backpacks. Guests wheeled them out and joyfully loaded them into the groom's truck, the Tampa Bay Times reported.
When they saw the bounty, the couple knew their instincts were right.
"How wonderful it was that we were able to do that, take something that was for us and kind of give something to others," Kelli said. "The kids that get the backpacks will be excited for that first day of school."
Even before the school year began, officials at Booker T. Washington Elementary School in the Hillsborough County School District expressed gratitude. They said they received 70 backpacks filled with supplies and school uniforms.
"Congratulations Kelli, and thank you for your dedication and kindness. #weclimbtogether."
Support The 74's year-end campaign. Make a tax-exempt donation now.