Critics Warn Florida GOP Lawmakers Are Creating an Education System of Censorship Cloaked in 'Individual Freedom'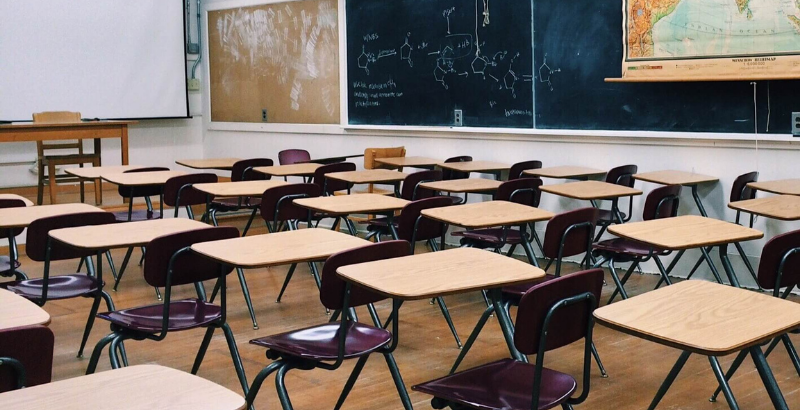 Support The 74's year-end campaign. Make a tax-exempt donation now.
Tuesday evening, House Democrats pressed two Republican lawmakers for hours on what would or would not be acceptable instruction in Florida classrooms, trying to find the line of where objective instruction ends and where indoctrination begins.
That's because two pieces of legislation making their way through the Legislature give parents the opportunity to sue school districts if their children are subjected to certain topics in classrooms, largely surrounding how history is taught and whether to acknowledge the existence and experiences of LGBTQ people.
While the usual discussion in K-12 education might be about math problems, science experiments, reading passages and state testing, the 2022 legislative session has become a hotbed of conservatism and righteousness when it comes to public schools.
The two bills in the House from Tuesday evening continue a troubling trend of lawmakers and other state officials looking to see where they can place guardrails on what students should be exposed to in Florida classrooms.
That could lead to a chilling affect on teachers and fear of lawsuits. And these measures are working through the state Senate too.
"It's the Republicans in Tallahassee that keep wanting to say that 'this is a free state,'" said Agriculture Commissioner Nikki Fried, who hosted a news conference prior to the Tuesday House discussion. "If that were actually the case, why is the House here today debating two extreme bills that are state-sanction hatred and censorship, plain and simple."
Fried is campaigning for the Democratic nominee in the 2022 gubernatorial election, as is Gov. Ron DeSantis, Senate President Wilton Simpson, a candidate for Fried's position, and numerous other candidates in the 2022 election cycle.
But if you ask Republican lawmakers who are pushing the bills, teachers are still able to teach so long as they remain objective and stick to the curriculum set by school districts and the state Department of Education.
For example, HB 7, a bill described as "individual freedom," posits a handful of principles that students may not be subjected to in the classroom. This bill also applies to employees and the work place.
Such principles include:
"A person, by virtue of his or her race, color, national origin, or sex is inherently racist, sexist, or oppressive, whether consciously or unconsciously."
"A person's moral character or status as either privileged or oppressed is necessarily determined by his or her race, color, national origin, or sex."
"An individual, by virtue of his or her race, color, sex, or national origin, bears personal responsibility for and must feel guilt, anguish, or other forms of psychological distress because of actions, in which the individual played no part, committed in the past by other members of the same race, color, sex, or national origin.
Rep. Bryan Avila, a Republican who represents part of Miami-Dade County and the sponsor of HB 7, says that the legislation is an affirmation that people will not be judged by characteristics such as race or sex.
But HB 7 bill raises questions on the impact of classroom discussions about America's racist past.
State Rep. Anna Eskamani of Orlando pressed about the meaning of teaching "objectively," and whether assigned materials would violate the bill should it become law.
"Could a teacher assign Peggy McIntosh's 1988 essay "White Privilege: Unpacking the Invisible Knapsack," — which is a great read by the way — for classroom discussion? Is just assigning the reading something that would not be objective?" she asked Avila.
Avila's response: "All material has to be in line with the principles set forth in this bill. If that material in any way shape or form does not align with the principles in this bill then that material would certainly not be permissible within a classroom."
When the bill was being discussed on the House floor Tuesday evening, Rep. Fentrice Driskell turned her questions to Japanese internment camps of the 1940's.
"So if I'm understanding you correctly, you're saying that a teacher can teach that 'as Americans, we interned Japanese Americans just because they were Japanese,' and that's okay," She said. "But if a teacher says 'and that was wrong,' — that that's not okay?"
Avila's response:
"What we're saying is they can't assign blame to a particular student, because of their race or because of their sex or because of their national origin and essentially say that because you are this, or you belong to a particular group, you are at least partially responsible for what occurred in that time."
State Rep. Joseph Geller, representing parts of Broward and Miami-Dade, received a similar response when he questioned about teaching the Holocaust and whether teachers should be concerned about hurting the feelings of a student who may be a Neo-Nazi.
"Can I say that the Nazis were evil, cruel, and mass murderers, even if that's assigning blame and someone who hears it might feel uncomfortable?" he asked.
Avila said that as long as a teacher sticks to the curriculum, they should be good, but the "problem lies when the teacher takes it upon themselves to assign blame to a particular group or to a particular student."
But it's not just history that has unanswered questions about what is permissible in the classroom.
HB 1557, which LGBTQ advocates call the "Don't Say Gay" bill, directly says that there cannot be a classroom discussion about gender orientation and sexual orientation in a way that is not age-appropriate.
Specifically, the bill says that "sexual orientation or gender identity may not occur in kindergarten through grade 3 or in a manner that is not age appropriate or developmentally appropriate for students."
Rep. Joe Harding, a Republican who represents Levy and part of Marion County, said that there are some discussions, particularly for younger students that are "better had at home."
But on the House floor Tuesday, Rep. Carlos Guillermo Smith of Orlando asked Harding "what types of conversations about people like myself are not age appropriate?" Smith is a gay man.
House Speaker Chris Sprowls chimed in and told House members to try not to take legislation personally. Smith replied that the bill is "deeply personal."
But there was little clarity on what is "age appropriate" classroom discussion regarding LGBTQ people looks like. Harding said that what is outlined in Florida's state standards is what's age appropriate.
The Florida Department of Education recently scrubbed anti-bullying links from the department's website that had any reference to LGBTQ students.
But because of the vagueness in the bill regarding older students, LGBTQ advocates and the Democratic lawmakers fear the bill would bring a chilling affect to Florida classrooms regarding LGBTQ history, students and families.
The bill allows parents to sue school districts if they are not privy to situations related to their children or if their students are encouraged to have discussions on sexual orientation and gender identity, continuing a sentiment enshrined in the Parents' Bill of Rights law, that parents have a right to direct the upbringing and education of their child.
On the topic of potential bans on books and materials in Florida, earlier this month, the full House passed HB 1467, in which district school boards would report to the Department of Education any material for which the school district received an objection to and report any material that was removed as a result of the objections.
Then the department would publish a list of "materials that were removed or discontinued as a result of an objection and disseminate the list to school districts for consideration in their selection procedures."
The bill follows a worrying trend of books being pulled from Florida school libraries and schools across the nation. Many of these books were removed from Florida libraries focused on the experiences of LGBTQ people. Some parents found contents of these books to be explicit and inappropriate for children.
Meanwhile, a bill regarding the instruction of communism is working through the Legislature.
HB 395, sponsored by Rep. David Borrero of South Florida, requires the Florida governor to proclaim November 7 as "Victims of Communism Day," where beginning in the 2023-24 school year, public high school students taking a United States government course must receive at least 45 minutes of instruction on various communist figureheads throughout history, including Joseph Stalin, Mao Zedong, Fidel Castro and Vladimir Lenin.
The bill says that the day is supposed to honor the "100 million people who have fallen victim to communist regimes" and learn "how victims suffered under these regimes through poverty, starvation, migration, systemic lethal violence," and ironically, "suppression of speech."
Florida Phoenix is part of States Newsroom, a network of news bureaus supported by grants and a coalition of donors as a 501c(3) public charity. Florida Phoenix maintains editorial independence. Contact Editor Diane Rado for questions: info@floridaphoenix.com. Follow Florida Phoenix on Facebook and Twitter.
Support The 74's year-end campaign. Make a tax-exempt donation now.