Flashback: Before She Ran NYC's Schools and Revived Forced Hiring of Teachers, Fariña Was Policy's Top Critic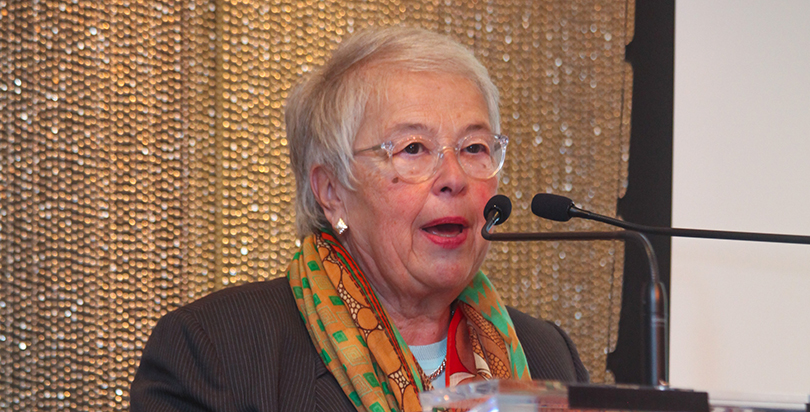 New York City's decision to require schools to fill some vacancies from a pool of teachers who have lost their positions reverses a hiring policy that city education officials, including Schools Chancellor Carmen Fariña, have stoutly defended for more than a decade despite high costs and continual opposition by the city's teachers union.
About half of the 822 teachers currently in the Absent Teacher Research, composed of educators whose jobs were eliminated or who were removed for disciplinary reasons or due to poor performance ratings, will be sent to schools that still have openings on October 15, the Department of Education said in a July announcement. (The district has about 1,800 schools.)
Principals, whose autonomy over hiring decisions has been a bedrock of Department of Education policy, say they worry students may be burdened with ineffective teachers, with one
telling Chalkbeat last week
, "Schools with the most unstable populations, serving the neediest kids, is where the low-functioning teachers will end up."
Some have said they will defy the plan, including hiding vacancies past October.
The mood was far different in 2014, when Fariña
assured
the City Council that, despite the then–$100 million annual cost of the ATR, "there will be no forced placement of staff" to reduce budget strains.
For Fariña, that position didn't merely represent the preference of her school administrators — it was rooted in her own practice in the 1990s, when she led P.S. 6 on the Upper East Side, one of the city's highest-profile schools.
"The reason actually [for opposing forced placement] is because Carmen was a principal," said Eric Nadelstern, a Fariña contemporary who served with her in the ED's central leadership after a decade as principal of the International High School in Queens. "Carmen gets that when she was a principal she would not take someone just off the street" who'd been sent by the central office.
At the time, seniority was the engine that guided many school hiring and pushing-out decisions. Teachers had the ability to "bump" less-senior colleagues out of their positions, in the same school and elsewhere, irrespective of the principal's wishes. If the bumped teacher then bumped another, the process might become a pinball of displacements across schools.
When Fariña was a principal, the command-and-control side of her personality held sway, apparently to great effect. Her "will of steel,"
The New York Times
suggested in a 1999 profile, cowed the "corporate lawyers, Wall Street brokers, luxury real estate agents and political operatives" who constituted her class parents. And she wouldn't tolerate — beyond what seems a rather brief period for self-improvement — ineffective teachers.
She replaced 80 percent of teachers, according to the Times, allegedly through "persuasion," telling the paper that "once you create a climate in a building that is hard-working, people will find out whether they are comfortable with it or not."
"And then they have decisions to make," she said.
Other strong-minded principals — then and now — were able to navigate hiring rules to get what they wanted or had the standing not to comply with them.
"I would never accept an excessed teacher," Nadelstern said. "I sent them back and told them, 'You work it out.' "
"If you're going to hold me accountable for the outcomes, then I've got to pick the people I work with," he added. "If you pick the people I work with, you're accountable for the outcomes."
In a 2015 interview with
Politico
, Fariña described how she was "relentless" in monitoring teachers who might be failing and coaxing them into another line of work or retirement.
As chancellor, she said the "first statement when I get into any school visit" is asking principals to remove their weakest teachers. "I repeat it over and over again," she told Politico.
In 2005, the city and the 200,000-member United Federation of Teachers agreed on a contract provision that ended forced placement and created the ATR. As the number of teachers entering the pool reached four figures and costs escalated, however, the city tried unsuccessfully to negotiate buyouts or a time limit after which an ATR teacher would be removed from payroll if unable to find a position.
Mayor Bill de Blasio adjusted ATR rules in 2014, establishing provisional hiring procedures and $50,000 buyouts targeting teachers in the pool who weren't trying to find a position.
Education department data
from 2010 and a
2014 report
by TNTP found that about 60 percent of teachers in the pool didn't submit an application in the city's online hiring system the previous year. Additionally, TNTP reported that 25 percent in the pool had been brought up on disciplinary charges and one-third had received unsatisfactory ratings.
About a dozen parents, organized by the pro-charter group StudentsFirstNY, on Wednesday protested de Blasio's plan to assign ATR teachers, confronting the mayor outside his gym in upscale Park Slope, Brooklyn.
---
.@NYCMayor turns his back on parents protesting his decision to put unsatisfactory teachers in their schools. Forced placement=bad for kids. pic.twitter.com/Cxl90jvOWH

— StudentsFirstNY (@StudentsFirstNY) July 26, 2017
---
"We all know Mayor de Blasio won't be forcing ineffective teachers back into classrooms here in Park Slope," said Crown Heights
parent Monell Birkett
. "Mr. Mayor, don't do to my kids what you would never do to yours."
Although de Blasio's fixes have helped shrink the reserve, at latest count, costs haven't appeared to be containable. Chalkbeat reported this week that the city's Independent Budget Office calculated the cost
of the ATR at more than $150 million in 2016–17
, or $116,258 in salary and benefits per teacher. Last spring the city estimated costs at around
$100,000 per teacher
.
High costs strengthen the position of the UFT, which has steadfastly opposed the ATR over concerns that schools discriminate against more expensive veterans and claims that it stigmatizes good teachers. A 20-year school social worker in the ATR headed to work out at the same Park Slope gym as the mayor stopped to engage the protesters Wednesday,
Chalkbeat reported
, saying she would much prefer a permanent position but doubts she'll get hired because her salary is high.
The union has applauded the city's new policy.
"These changes reflect the UFT's conviction that members of the ATR pool provide needed services to schools and that their work should be respected," said UFT President Michael Mulgrew.
The city officially remains in an everything-is-awesome mode. "The facts are crystal clear: ATR teachers have been assigned to NYC classrooms since the pool was created in 2005," said Department of Education spokesman Will Mantell. "This administration has shrunk the ATR pool 27 percent."
Mantell said, "Principals continue to have extensive autonomy within the DOE."
Support The 74's year-end campaign. Make a tax-exempt donation now.