Five NYC Public School Teachers Win $25,000 Each For Their 'Incredible' Work
The FLAG Foundation recognized and granted NYC teachers and their schools a total of $315,000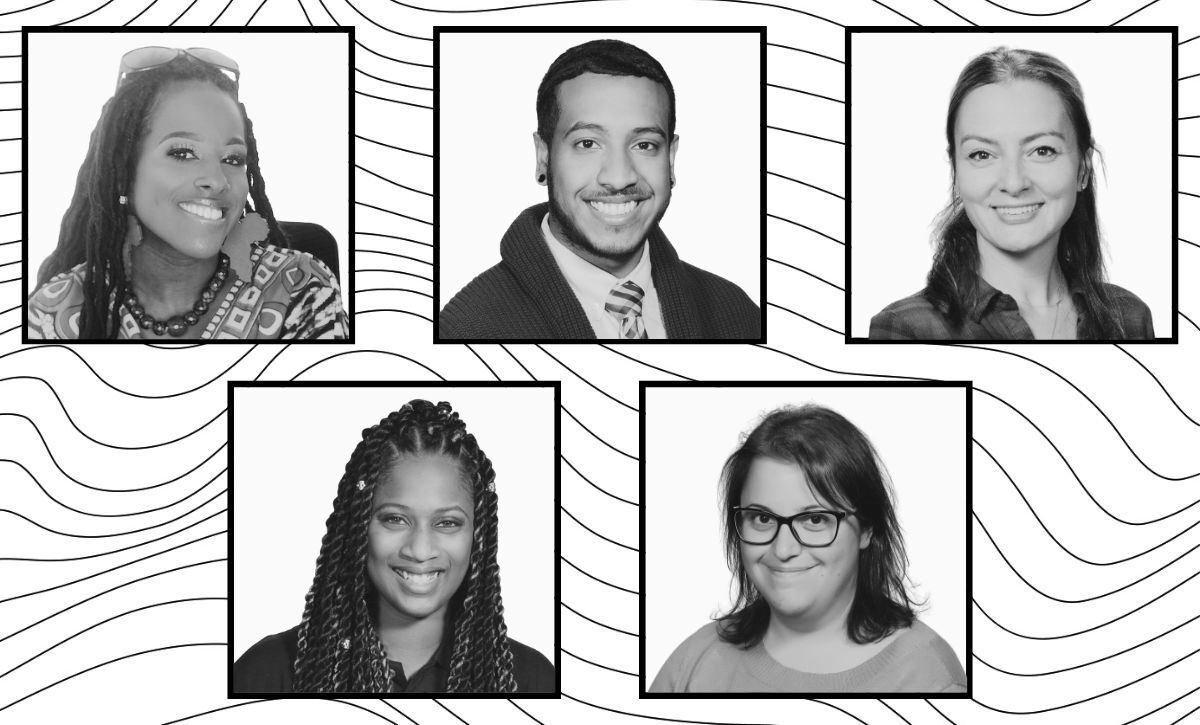 No paywall. No pop-up ads.
Five boroughs. 900 applications. $315,000 in award money to 35 New York City teachers who are outstanding at what they do.
The FLAG Foundation For Excellence in Education awarded grants to 35 teachers for their hard work earlier this year. Of the 35 winners, five teachers, one from each borough, won the FLAG Award for Teaching Excellence of $25,000 each and $10,000 for their schools.
The award "is meant to identify teachers, recognize them for the incredible things they are doing in and out of the classroom, and award them for all of their efforts," said FLAG co-president Risa Daniels. "These are teachers who are having an impact beyond the classroom and doing things that are having long lasting, ripple effects on their schools."
The 2022 FLAG Award also gifted 10 finalists $10,000 and $2,000 for their schools and 20 semifinalists $500 and $500 for their schools.
Founded three years ago by art collectors and philanthropists Amanda and Glenn Fuhrman, Daniels said the long term goal is to expand FLAG to other U.S. cities. "There are so many teachers who deserve this recognition," she said.
Here are profiles of the five grand prize winners:
Persephone DaCosta
Teacher since 2007
Khalil Gibran International Academy, Brooklyn
High School Dance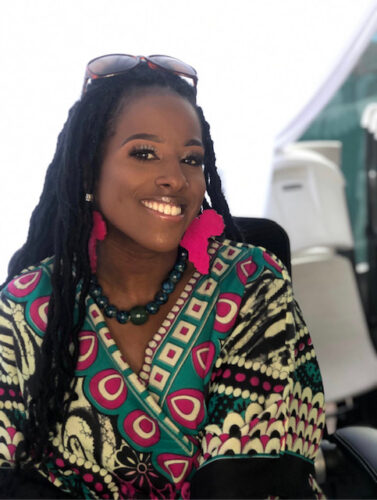 Each year Brooklyn high school teacher Persephone DaCosta inspires her students to be curious, lifelong learners and celebrate other cultures — through dance.
"Dance is a skill, a craft – it can take you different places," DaCosta said. She often tells her students, 'Dance, education: that is your way up.'
At Khalil Gibran International Academy, a high school in downtown Brooklyn with many low-income students learning English, DaCosta teaches traditional, West African, and Africa-Caribbean dance.
"I noticed that a lot of times, we don't know our own cultural dances," said DaCosta, who also encourages her students to teach the rest of the class their country's traditional dance. "Some of my students are born in different countries and some are born here. It allows them to see the similarities and have compassion for different cultures."
DaCosta began building her own teaching skills in SPARK — an anti-drug program — as a New York City Department of Education counselor. She led dance and art programs so students could express themselves and deal with difficulties.
"It is not just dance we are doing," DaCosta said. "If we take the small blessings out of the hardship we have, it will help us to grow. That is what I do as a teacher and it is what I ask my students to do."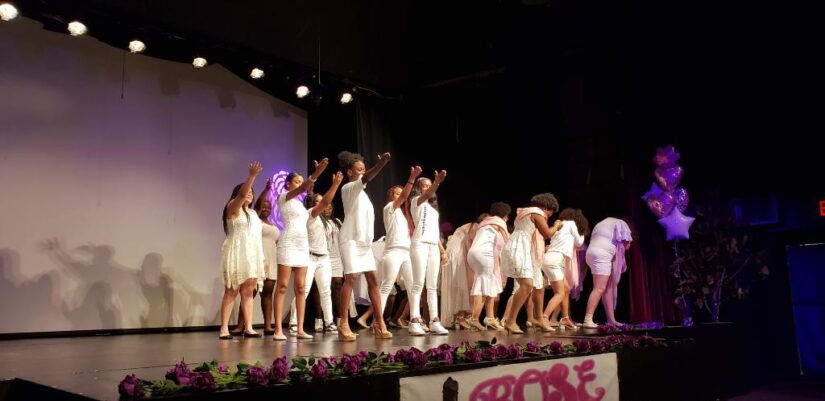 At Khalil Gibran, DaCosta leads R.O.S.E., (Respectful Outstanding Sisters of Excellence), a youth empowerment class for girls that she infuses with dance, theater, and the arts.
"I deal with troubled students in need, and also I deal with leaders of the school," DaCosta said. "We put them together and the goal is that they help each other."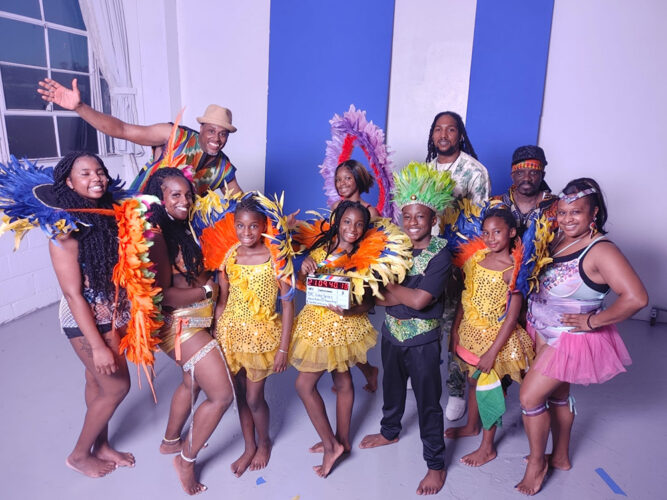 In addition to teaching, DaCosta started "My Brooklyn, My Arts," a free summer program for struggling young people to teach them how to perform and give back to the community.
"Each year we come up with a theme … Last year we did a piece called "Stop the Violence" because of what was happening with George Floyd," DaCosta said.
In "My Brooklyn, My Arts" DaCosta also requires her students to write about their dreams and reflect on their lives.
"It gives the children a voice, from their writing…we take what they are telling us and we put it into dance and song," DaCosta said.
---
Joshua Modeste
Teacher since 2016
Urban Assembly School For Global Commerce, Manhattan
High School Science, Grades 9-12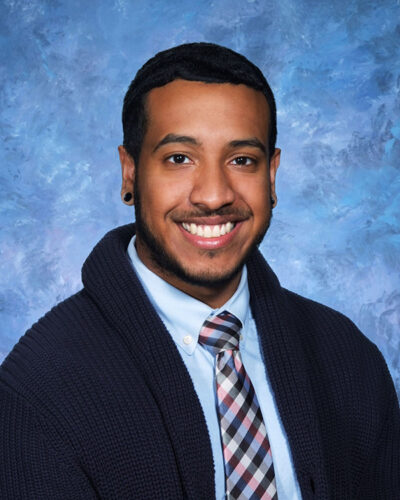 When Joshua Modeste was studying to become a science teacher, many of his friends transferred to other fields because they didn't feel supported to succeed in STEM.
What Modeste saw happening to his friends motivated him to become a teacher – and shaped his teaching today – at the Urban Assembly School For Global Commerce, a Manhattan school with many low income students.
"Many of my friends that were dropping out of science majors were people of color," said Modeste.
"This motivated me to pursue a Ph.D. in science education to look deeper into the factors leading to the lack of diversity in STEM and the protective factors that allow students of color to persist in STEM."
Today, Modeste guides student research projects to solve problems in their communities; and showing them how their engagement in science and STEM can help solve how science has disproportionately hurt minorities.
"Science has been used irresponsibly throughout history against people of color," Modeste said. "A lot of my students are black and Latino, so when I use examples like the Tuskegee syphilis trials or the early 1900s mass sterilization movement in Puerto Rico, it allows them to see themselves and see the problems."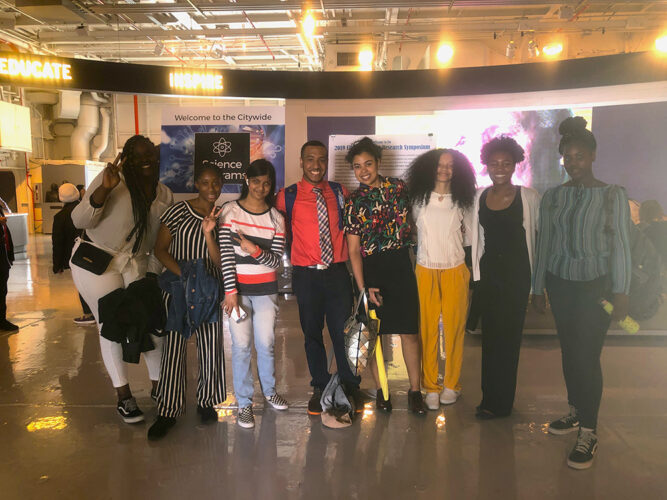 Because he wanted his students to have research experience, Modeste started a research club at his high school, an idea he got from his own work in stem cells at the Columbia University's Summer Research Program for Science Teachers. "Hands on research experiences gives them those problem solving skills and working through failure," Modeste said.
During COVID, Modeste found it difficult for the research club to operate virtually, so he created an immersive program with the New York Stem Cell Foundation.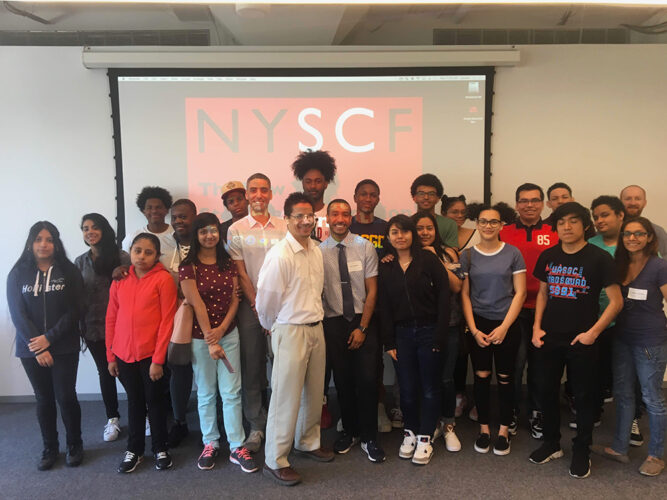 During the Black Lives Matter protests and after the murder of George Floyd in the summer of 2020, Modeste said he had online group conversations with other Black STEM teachers about how they would support their students and talk to them about what was going on.
Modeste said he helped his students think about "what did it mean to be a student of color at the time, and how to deal with all the things we were seeing … "
Modeste also found other ways to be inclusive in his teaching.
After some LGBTQ students told Modeste feedback they did not feel represented by the lessons on reproduction, he explored other science perspectives.
"I worked with them to help develop a curriculum where we talked about … adoption, surrogacy – ways that LGBTQ families can also have familes," Modeste said, adding one student was so moved he told Modeste "he was interested in becoming a science teacher in the future," said Modeste. "That was rewarding and very motivating for me."
---
Anastasia Difino
Teacher since 2014
PS 120, Queens
Elementary School ELA and Social Studies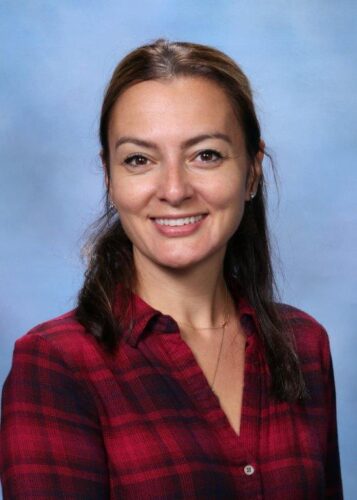 When Anastasia Difino became a teacher after a career in journalism, she felt like she had finally come "home."
"I wanted to do something that more or less inspired future generations. I wanted to feel that I am making a difference," Difino said of her career switch. "I've always loved children … It felt like 'This is what I'm supposed to do and what I want to do.' "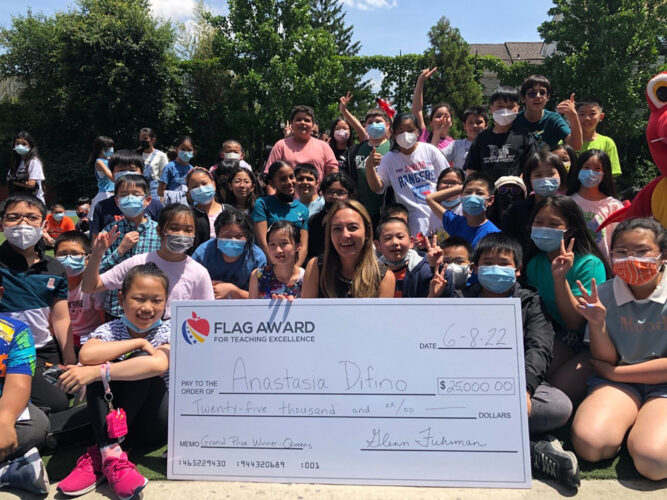 Now a teacher at PS 120 in Flushing Queens, an elementary school with a large population of Chinese students and English learners, Difino works to empower her students through civic engagement.
Difino is also a member of the school's instructional leadership team and has been involved in addressing areas where students are falling behind. This year, the team increased students' vocabulary as English learners by offering coaching to teachers.
To improve the curriculum at PS 120, Difino helped change the approach to history and ELA lessons from disconnected units to themes.
Instead of teaching about narrow topics within westward expansion, for instance, Difino focused on the transcontinental railroad, which was built by many Chinese immigrants. She also designed a three week unit on Chinese immmigration. "We read poems from Chinese immigrants, went on a virtual field trip to the Museum of Chinese in America," Difino said.
Difino said her Chinese immigration lessons provided a way for her students to explore accomplishments of Chinese Americans.
"It was more engaging and relevant for them to learn about their history, the challenges and perseverance their ancestors demonstrated to provide for their families," she said.Difino has also led the school's first year of the Civics for All program, focusing first on the surrounding community and its issues.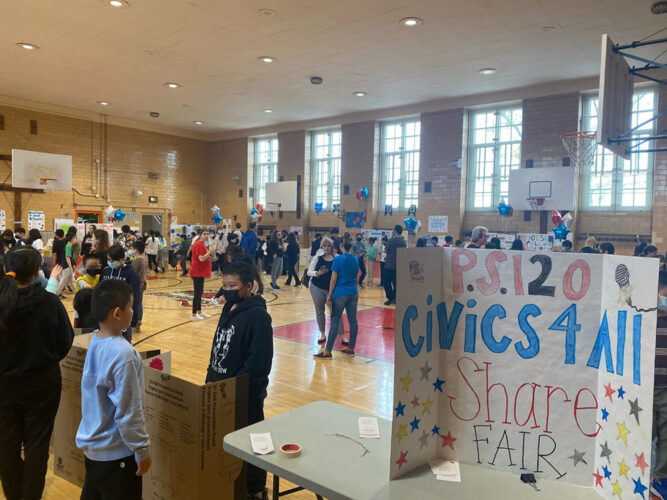 "They wrote action plans that they presented in a 'Civics for All' share fair where we invited their parents and other students," Difino said. "Some students created plans to address water pollution, and some created mural ideas for "beautifying the community."
Difino said she knows not all immigrant families and young students are civically engaged. "Opening their eyes to that possibility really lifted them," she said, adding she hopes to use the FLAG grant to showcase the art of the next Civics for All winners.
---
Cheriece White
Teacher since 2013
The Metropolitan Soundview High School, Bronx
High School Multimedia Art Teacher, Grades 10-12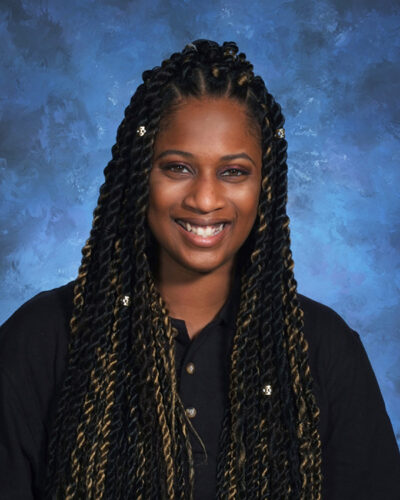 When Cheriece White was hired nine years ago for her first teaching job she was told to design a multimedia program from scratch.
Today, it is the most desired program at The Metropolitan Soundview High School in the Bronx, and is integrated with STEM classes, White said.
"It was a lot of self-teaching because at that point, social media was starting to boom back in 2013. It really transformed content creation… and there was no professional development on it," said White. Her students learn to design commercials, create movies, and plan future businesses.
White's interest in marrying digital technology with art began in college when she took visual arts, communications, and media design courses.
Before teaching, she worked for Apple and taught others Apple programs. This planted seeds for her to integrate digital technology and art into the classroom.
"There is math involved because you have to learn about frames. There's visual arts involved because you have to worry about what colors to use," White said, adding in her multimedia program, students take lessons on elements and principles of design, color theory, and color of psychology.
When classrooms went remote in 2020, White created a virtual campus for her students using Canva, Google Slides, and Bitmojis, an idea she got from Tiktok.
"I had a headquarters for parents…I had a computer room, a Canva room, a classroom," White said. "I made a Youtube theater where they were able to click on all the lessons I recorded."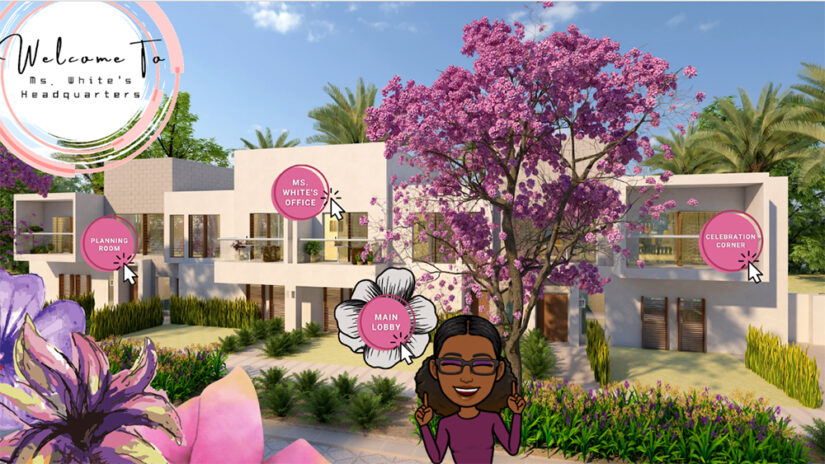 White built a lesson for her students to design their own online 10-15 room mansion. "It teaches them how to do hyperlinks … internet research, conversion of files …," she said
White also worked with a STEM teacher to design a shark-tank based lesson.
"They would do the business side of things — logos, color scheme, target audience. Then they would go to the science class and make environmentally friendly products," White said.
Outside of the classroom, White worked with two other teachers to form a cheerleading team.
"We were the first Bronx high school to enter our division in the region," White said. "We won 1st place in regionals."
The team at first did not think they would be able to go to the national competition because of the $28,000 in total expenses. "We work in an area where the median salary for both parents is about $35,000-$60,000," White said.
White used her digital skills to make a video on Go Fund Me to crowdfund the team's expenses. They raised $33,185 in 72 hours. In 2017, they went to nationals in Orlando Florida and won seventh place.
"There was one girl who got off the plane, and she was in awe of seeing a palm tree in person," White said. "Some of them thought they would never be on a plane, in another state, in Disney and they were there because they earned it…that experience was mind blowing."
---
Laurie D'Amico
Teacher since 2008
Tottenville High School, Staten Island
High School Music Teacher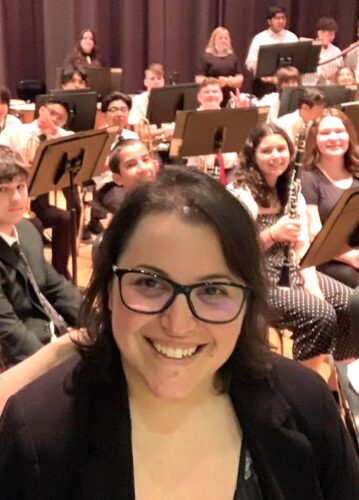 Each year Tottenville High School's Laurie D'Amico teaches the next generation of band musicians and band teachers in New York City.
"I typically spend more time in my school building than at home," D'Amico said of the Staten Island school. "I have a lot of students going to college to become music teachers, and I am still mentoring them."
One of her student's family could not afford to send him to Montclair State University to study music, so D'Amico approached a professor there who had started a music pathways program to offer in-state tuition for NYC students.
Two of D'Amico's students have taken advantage of the program, with one teaching at a nearby middle Staten Island school starting this fall.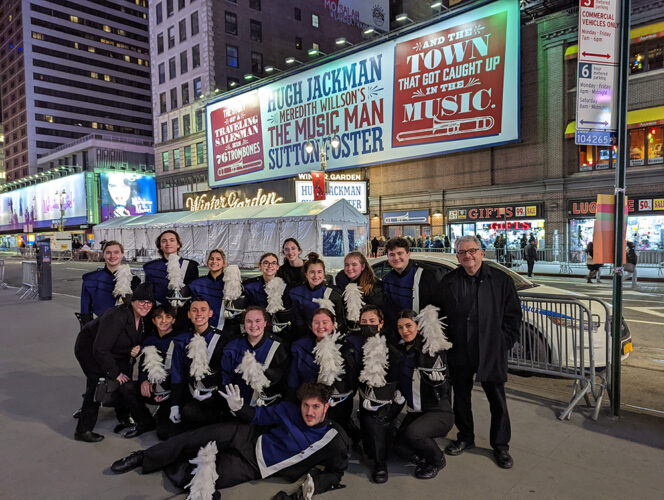 D'Amico's teaching journey has come full-circle. A graduate of the Staten Island Salute to Music band program, D'Amico now runs the free program. In the program, she found mentors who helped her "fall in love with music" and planted seeds for her career in music education.
"It made me realize it was a great way for anybody to express themselves emotionally without using any words," D'Amico said. "We were fortunate enough in that program to perform at Carnegie Hall."
During COVID, D'Amico's band classes and Salute to Music rehearsals shifted online.
"It was really difficult to build that community over a full school year," D'Amico said. "I am used to walking into a classroom on the first day of school and students talking to each other. This year it was silent and they were all looking at their cell phones."
During "Zoom Band," D'Amico and her colleagues created online band performances using audio and video programs. One video, D'Amico said, takes at least 30 hours to create.
"We had to learn how to be music and audio engineers," D'Amico said. "One positive that came out of it was that we learned to harness technology we would not have used during in person school."
Each year, D'Amico also teaches band students in NYC's Summer Arts Institute, a free month-long arts program to develop future artists. In past years, D'Amico and her band students went to Lincoln Center Library and watched Broadway Shows. During COVID, she taught her students to use Soundtrap, an app used to create music and podcasts.
"They really loved making their own music from the samples Soundtrap already had on there. That was a big eye opener for me not realizing how many students enjoyed engineering their own music," D'Amico said.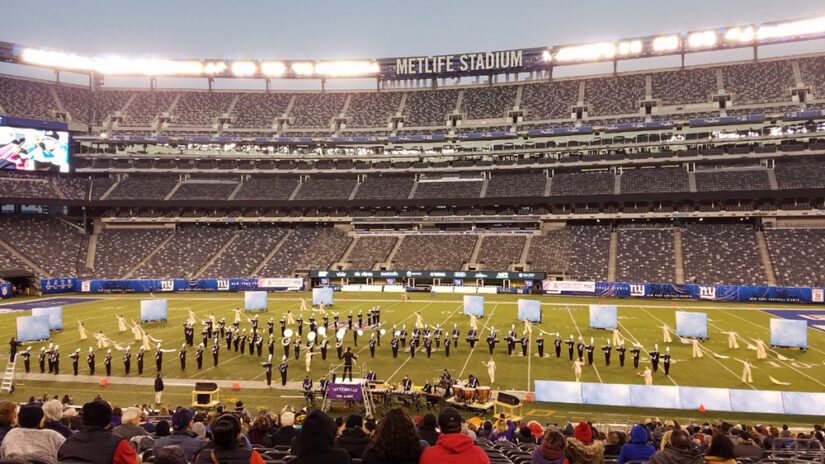 Get stories like these delivered straight to your inbox. Sign up for The 74 Newsletter