Figure Skating Program Transforms Black and Latina Girls From Harlem and Detroit Into Champions on Ice & in School — and Beyoncé's a Fan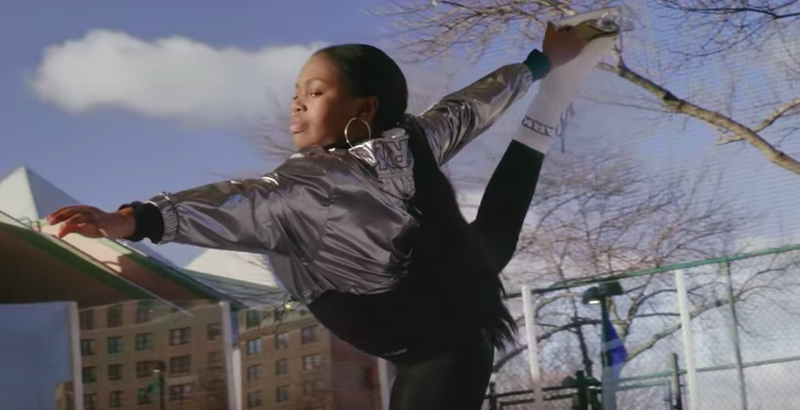 This article is one in a series at The 74 that profiles the heroes, victories, success stories, and random acts of kindness found at schools all across America. Read more of our recent inspiring profiles at The74million.org/series/inspiring.
An organization for young figure skaters has unleashed its unique brand of girl power on a sport that's sorely in need of diversity — while promoting academic achievement in its inner-city athletes.
Education comes first at Figure Skating in Harlem — and at its nearly year-old sister program, Figure Skating in Detroit. Both combine the power of learning with the discipline, commitment, and grace of competitive figure skating.
"We are not training girls for the Olympics, we are creating champions for life," founder Sharon Cohen told ABC News. Cohen, a national gold medalist in figure skating, started the program in 1997 after becoming fascinated by an African-American hockey team in East Harlem, which inspired her to start teaching girls in the neighborhood to skate.
Since then, the program and the skaters have gained national recognition — and the admiration of their idol Beyoncé. Vogue reports that the pop superstar and force for empowering girls of color has been so impressed by the young athletes that she made a video featuring the Harlem skaters hitting the ice in sportswear from her Ivy Park fashion label's spring 2018 collection.
Hundreds of girls from 6 to 18 years old train and compete by age group in the program. With 75 coaches, teachers, tutors, and counselors, the program provides a holistic approach including off-the-rink, small-group tutoring, with an emphasis on writing and STEM learning, leadership skills such as public speaking, financial literacy, and health and nutrition education.
Girls have to keep their grades up to stay in. According to the organization, 84 percent of participants maintain a B average or higher, with 25 percent getting straight As — and 100 percent headed to college.
"Now, we have kids in Ivy League schools. Kids at Columbia, kids at Barnard, at Brown. And we're really proud of the work that we do," Cohen told WXYZ-TV in Detroit.
The Detroit launch last year featured an inaugural workshop in which Olympic gold medalist and hometown hero Meryl Davis showed girls the ropes.
In a sport where training, coaches, and gear cost up to $50,000 a year, the organization's well-oiled fundraising machine includes an annual gala in New York City attended by figure skating luminaries like Michelle Kwan.
In Harlem, co-captain Destiny Jean-Michel's father, Cliff, pays $850 a year for the program that he credits with paving his daughter's path to a spectacular future.
"In order to learn, you have to fall," Destiny told ABC News. "Ice skating definitely brings confidence to my life."
After Camille Lopez and her synchronized skating team crushed it in a recent competition in Connecticut, performing their routine to Beyoncé's song "Run the World (Girls)," the 9-year-old was sparked: "They're like astonished, like, 'Oh, my God. These people are black and they won first place?' Wow! That's incredible," Camille gushed.
"Skating's the hook," Cohen told WXYZ. "But education gives them a life of great opportunity."
Get stories like these delivered straight to your inbox. Sign up for The 74 Newsletter