Fernandez: My Parents Weren't Engaged With My School, and It Hurt Me as a Student. I'm Breaking That Cycle for My Kids & for Families Like Mine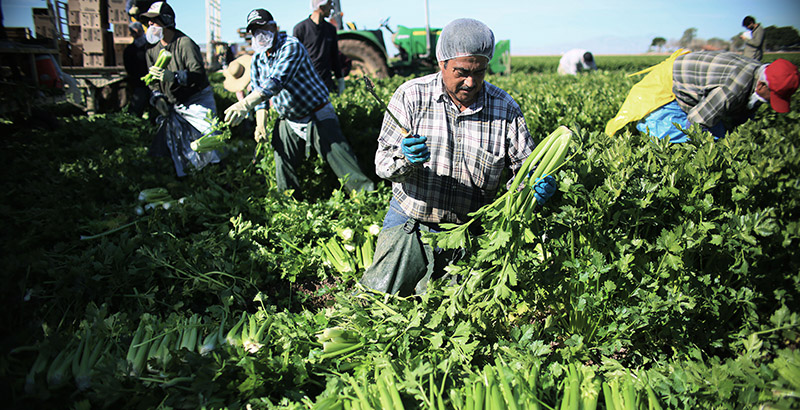 I was born and raised in Ventura County, California, to a mother who was a strawberry picker and a father who was a lemon picker. Money was tight, and my parents spent their time working in the fields to support our family. They were not able to attend school meetings, support me with my homework, or communicate with my teachers. Sadly, I dropped out of middle school and my parents didn't know until graduation, when they wondered why I wasn't excited about dressing up.
Now I'm a proud mother of three kids. I knew that the disconnect between my parents and my school had a negative impact on my education, and I'm determined to break that cycle with my children. To me, part of engagement means using strategies with my children outside of school to continue their learning. Whenever we're on the road, I ask them to count how many blue cars they see, or to tell me the colors of cars passing by in English and Spanish. The kids see it as a game, but it's strengthening their learning. Each week we get the school lunch menu, and every night before bed, I ask my son to read it to me in English and Spanish. These are small examples of the ways I support and gauge my children's educational growth.
I also got involved in parent leadership opportunities at my children's school, motivated to work with other parents to improve school partnerships and support our kids. I attended training through the Parent Institute for Quality Education and joined the English Learner Advisory Committee. Through the institute's nine-week training, I learned about the enrollment process, resources, opportunities, and programs available at the school, and my rights as a parent to communicate with teachers and principals.
The institute teaches parents that there are no wrong questions to ask and that our voices are valuable in building relationships with school staff. Through the advisory committee, a small group of Spanish-speaking parents went to the district and described how difficult it was to help our children review English vocabulary at home, since many parents were unsure of how to read or pronounce the words for themselves. The district listened and created an audio disc that parents now use to teach the pronunciation of English vocabulary words to their children.
My journey getting involved in my children's education has had a lasting impact on our family. I was able to navigate the system to enroll my youngest son in pre-K, which meant he arrived in kindergarten with essential skills, like knowing how to write his name. I was also inspired to get my GED. The supportive relationships I formed with other parents and school staff through the institute and the advisory committee got me there.
I have experienced both sides of the coin — growing up in a family where my parents weren't connected to my education, and now as a parent supporting my children's learning and improving family-school partnerships for our community. I always tell my kids it's not if they finish school, it's when. I push them to do their best and tell them their dreams are reachable if they work hard. I'm on this journey alongside my children and my fellow parent leaders from the United Parent Leaders Action Network. I will continue to use my voice to ask questions, communicate with my children's schools, and learn about opportunities, resources, and strategies to help my children continue to succeed.
Socorro Fernandez is a mother of three children in Ventura, California, and a parent leader with the Parent Institute for Quality Education and the United Parent Leaders Action Network.
This essay was produced in partnership with Carnegie Corporation of New York, which provides financial support to The 74.
Get stories like these delivered straight to your inbox. Sign up for The 74 Newsletter