Feds Set Aside Financial Resources for HBCUs Affected by Bomb Threats, Including Florida Private Universities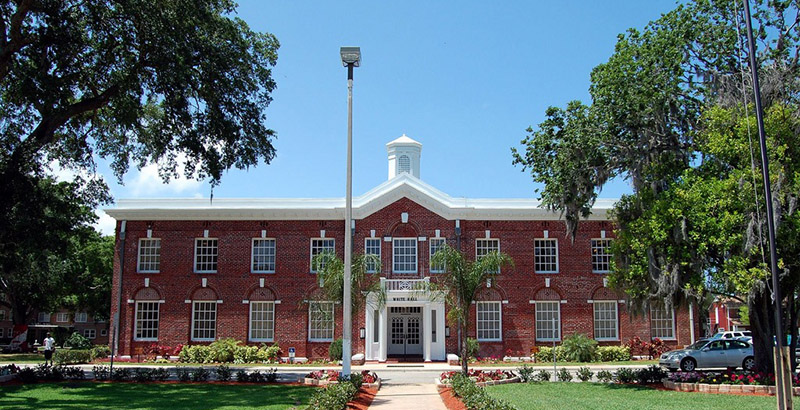 Following several bombs threats against Historically Black Colleges and Universities across the nation, including in Florida, the federal government on Wednesday announced that it would offer opportunities for institutions to apply for grant funding.
The U.S. Department of Education, along with Vice President Kamala Harris, made the announcement in a press release, saying the department will work with HBCUs that have been stricken by bomb threats, to provide mental health resources, enhanced campus security and other measures.
The grant awards range from $50,000 to $150,000 per institution.
Under a program called Project SERV, short-term funding is provided to higher education institutions that "have experienced a violent or traumatic incident," according to the press release from the U.S. Department of Education.
In Florida, two private HBCUs were placed on lockdowns due to bomb threats in February, during Black History Month. Those schools are Bethune-Cookman University in Daytona Beach and Edward Waters University in Jacksonville. Both could apply for the federal grants.
Meanwhile, Florida lawmakers approved millions in the 2022-23 state budget for the private institutions affected by bomb threats as well as another private HBCU private school. The Florida Legislative Black Caucus, during the 2022 legislative session, included continued funding for all HBCUs, as previously reported by the Florida Phoenix.
For instance, Bethune-Cookman University would receive nearly $16.9 million for "student access and retention," while Edward Waters University would receive $6.4 million for the same services. However, Gov. Ron DeSantis must approve the final state budget and he has the authority to veto components of it.
U.S. Secretary of Education Miguel Cardona said in a written statement:
"The recent bomb threats experienced by HBCUs have shaken students and fractured their sense of safety and belonging, which are critical to their academic success and wellbeing. We, at the Department of Education, recognize how these threats evoke a painful history of violence against Black Americans in this country that is especially traumatizing to HBCU students, faculty, and staff."
Florida Phoenix is part of States Newsroom, a network of news bureaus supported by grants and a coalition of donors as a 501c(3) public charity. Florida Phoenix maintains editorial independence. Contact Editor Diane Rado for questions: info@floridaphoenix.com. Follow Florida Phoenix on Facebook and Twitter.
Get stories like these delivered straight to your inbox. Sign up for The 74 Newsletter