Feds Award Millions to School Districts to Address 'Tricky' Issue of Integration
But the Education Department got far less than the $100 million it initially asked for.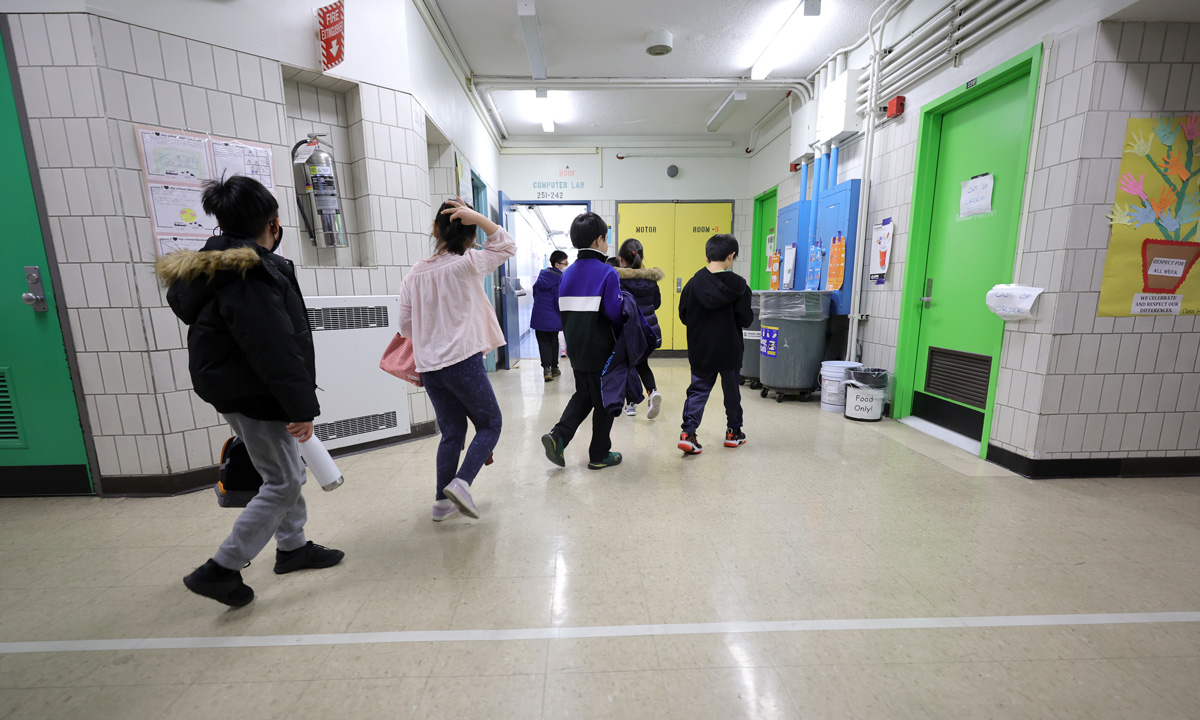 Support The 74's year-end campaign. Make a tax-exempt donation now.
Since the beginning of his administration, President Joe Biden has asked Congress for $100 million to help schools become more integrated by race and family income.
The proposal never received serious consideration from Congressional Republicans. But the Department of Education didn't give up and won approval from lawmakers to apply a far more modest amount of existing funds toward helping districts stem increasing racial isolation in the nation's schools.
"It has been a priority for our administration since day one to really build on our country's greatest strength, which is our diversity," said Roberto Rodriguez, the department's assistant secretary for the Office of Planning, Evaluation and Policy Development.
Oakland Unified in California, the Hamilton County, Tennessee district, which includes Chattanooga, and a Rhode Island charter network are among the recipients. They plan to use the funds on family engagement, college and career programs and improving student performance in high-poverty neighborhoods. The Maryland Department of Education will work with five districts to increase diversity in pre-K, expand dual language programs and push more minority students to apply for selective schools and programs.
The grants, totaling $14 million, follow a May report from the department that connected widening achievement gaps to the end of major desegregation efforts in the 1980s and '90s. Nearly one-third of all students now attend schools where the vast majority of their peers are minorities. The Fostering Diverse Schools program also comes in the wake of the U.S. Supreme Court's decision to end race-conscious college admissions, which Education Secretary Miguel Cardona said calls for a"courageous commitment to equal opportunity and justice." The court is now considering whether to take up an appeal over a competitive high school admissions policy in Virginia.
At the state level, meanwhile, conservative lawmakers have restricted how educators can discuss or address racial discrimination — all of which makes integration efforts "tricky politically," said Richard Kahlenberg, a Georgetown University researcher and senior fellow at the Progressive Policy Institute.
"These grants will help showcase models for school leaders across the country who might be nervous about tackling segregation and are looking for concrete ways integration can be accomplished," he said.
With House Republicans wanting to cut education spending and the fiscal year 2024 budget still hung up over issues like aid to Israel and Ukraine, it's unclear if the department will be able to award more grants next year. But Rodriguez said officials see the need for "a stronger investment from the federal level to encourage and partner with districts that are doing more to intentionally enhance diversity and in their schools."
'Thinking across sectors'
During the Obama years, former Education Secretary John King launched a similar initiative, called Opening Doors. The department allocated $12 million for the program and 26 districts applied. But former President Donald Trump eliminated it once he took office.
Reviving the effort by using funds dedicated for student support and enrichment will allow the department to "get this off the ground," said Halley Potter of The Century Foundation, a left-leaning think tank that is part of the National Coalition for School Diversity, a network of almost 60 organizations. The Foundation, she said, worked with "champions on The Hill" to tap funds for providing students a "well-rounded education."
Three districts — Anchorage, Alaska, East Baton Rouge, Louisiana, and New York City — received the largest awards to implement programs intended to attract a broader cross section of families to public schools.
The department awarded the New York City schools two separate grants totaling over $3 million to further integration efforts, even as the district continues to face opposition over efforts to diversify elite schools and programs.
Under former Mayor Bill de Blasio, the district took steps to increase the number of Black and Hispanic students from low-income schools considered for admission to the district's specialized high schools. But Asian American groups sued, saying the change is discriminatory.
The lawsuit, pending before the U.S. Court of Appeals for the Second Circuit, shows how controversial such changes can be. The city's efforts to increase diversity in elementary gifted and middle school honors programs have also received pushback.
The district aims to create more racially and socioeconomically balanced schools in other ways. In District 3, on the West Side of Manhattan, schools will focus on "culturally affirming" learning, according to a brief description of the application. The goal in Brooklyn's District 13 will be to attract more minority families to the city's middle schools — including those who attend charters, which research shows can minimally contribute to segregation.
"If your goal is to have integration in your schools, you really need to be thinking across sectors," Potter said.
The other 10 grants are smaller and will support planning efforts, giving districts a chance to "piggyback" integration efforts onto other priorities, such as school construction and renovation projects, she said.
The Winston-Salem/Forsyth County Schools in North Carolina will use the $445,000 it received to take a fresh look at its school assignment plan, which hasn't changed in 30 years. The district is among the top 10 most racially segregated in the state, with predominantly white schools concentrated in the western part of the county, schools with a higher enrollment of Hispanic students in the southern region and those in the urban core with a majority-Black student population.
The district will use the funds to hire mapping experts and gather input from families and district employees on school attendance boundaries, with the goal of reaching at least 5,000 students, parents and educators over the next nine months. As a bonus, leaders hope that redrawing attendance boundaries will reduce commute times for students.
"These zones have not been adjusted to reflect population shifts since the 90s," said Effie McMillian, the district's chief equity officer. It's important, she added, to give "students an opportunity to interact with people that they may not always interact with within their local community of where they live."
Support The 74's year-end campaign. Make a tax-exempt donation now.