House Subcommittee Advances Education Funding Bill as Democrats Protest 'Anti-Teacher' Cuts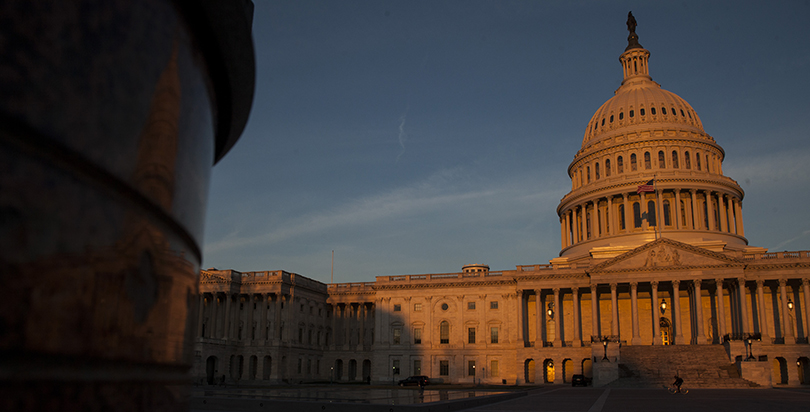 Updated July 13
A House subcommittee Thursday approved a bill that eliminates some funding for the Education Department, even as Democrats protested cuts to teacher training and other education programs.
The bill would fund the department at $66 billion, $2.4 billion less than the current fiscal year. Almost all of that decrease comes from ending $2 billion in grants that support teacher training and salaries. President Donald Trump had proposed slashing the so-called Title II educator training spending while seeking to take $9 billion overall from the federal education budget.
(The 74: House Committee Considers Education Spending Bill That Trims Trump's Cuts, Drops Funding for Private Choice)
Rep. Rosa DeLauro of Connecticut, the subcommittee's ranking Democrat, said eliminating the Title II expenditure "appears to me to be anti-teacher."
Robbing teachers of the resources they need ultimately hurts children, she said.
The bill also cuts federal spending for Striving Readers, a literacy program, and the Special Olympics, DeLauro noted. Former first lady Michelle Obama honored the Special Olympics founder, the late Eunice Kennedy Shriver, at the 2017 ESPYs this week.
All nine of the subcommittee's Republicans voted in favor of moving the bill to the full committee, while all six Democrats voted against doing so. The full committee will consider the bill next week, when there are certain to be more fireworks.
Members of the subcommittee, which also covers the Labor and Health and Human Services departments, considered only one amendment Thursday that would block implementation of a Republican alternative to Obamacare. The amendment, put forth by DeLauro, was rejected along party lines.
The subcommittee chairman, Rep. Tom Cole, said the committee's lower total spending on all its covered programs will help increase funding for veterans programs, a priority for everyone on the panel.
He also highlighted increases for early childhood education, special education, the TRIO and GEAR UP programs that help first-generation college students, and the Title IV grant that funds a variety of K-12 programs from counseling to computer science.
Although the bill would boost funding for the federal charter school program to $370 million — a $28 million increase — the bill notably did not include the $1 billion in public school choice or $250 million pilot program for private school vouchers the Trump administration had requested. Democrats in particular had homed in on the voucher program and what they said were civil rights concerns about using public funding at schools that might discriminate against LGBT students or children with disabilities.
Members did not discuss the school choice plans during the meeting.
Support The 74's year-end campaign. Make a tax-exempt donation now.