Favoring Charter Schools Moves from Concept to Reality for More Parents, New Survey Shows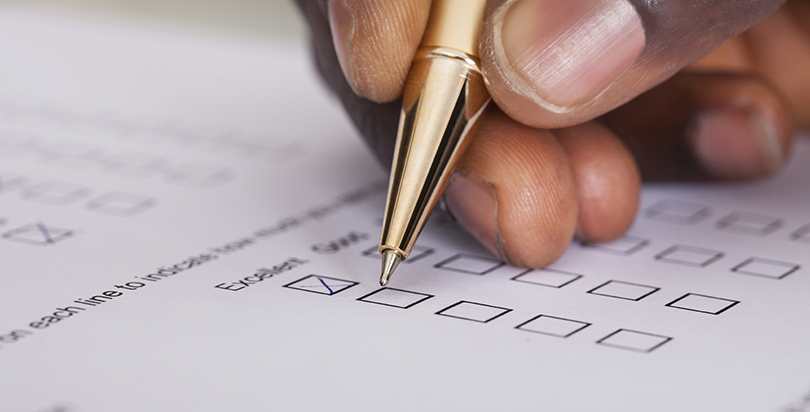 The 74 marks National Charter Schools Week (May 1-7) with a series of articles about America's charter leaders, students and policies. See the full series.
American parents widely support charter schools, whether or not they have children who attend them already, a new study finds.
The survey, conducted by the National Alliance for Public Charter Schools, found that over 70 percent of respondents favored having charters in their neighborhood, whether or not the schools are already available. Thirty percent of parents said they would be interested in sending their child to a charter school.
It's one thing to say you have a favorable opinion of charter schools, but quite another to say you'd send your child to one having not seen it, said Nina Rees, president of the group.
"The pivot from whether you favor the concept to whether you would send your own child to a charter school, especially if the school hasn't been built yet in your own community, is a revealing one," Rees said. "Our responsibility, quite frankly, is to continue educating the public and make sure legislators are aware of the interest so they can make a climate in which these schools can grow faster."
About half of survey respondents of the survey's roughly 1,000 respondents had favorable opinions of charters before being given a definition. That support ticked up to three-quarters when they heard a definition of charters. The group used "public schools that have more control over their own budget, staff and curriculum, and are exempt from many existing public school regulations in exchange for more accountability."
The survey also found that 80 percent of those surveyed supported allowing parents to choose their child's public school. More than half of the survey respondents overall strongly favor the idea, and support was higher among Hispanic, black, and low-income parents — groups whose children have often fared poorly in traditional public schools.
About 6 percent of students attending public schools nationally, roughly 2.3 million, go to charters. In some large urban districts, like New Orleans, Detroit, and Washington D.C., upwards of 40 percent of students attend charters. Seven states — Montana, North and South Dakota, Nebraska, Kentucky, West Virginia and Vermont — don't allow charters. There about 6,100 charter schools in the country, compared to about 89,000 traditional public schools.
The group in previous years has compiled a national charter school waiting list, estimated at 586,511 in 2014. This year NAPCS wanted to assess broader public sentiment and demand for charters in communities where they aren't available, Rees said.
"Expressing demand, showing there's demand and a waitlist, is one of the most important advocacy tools that we have," Rees said.
Some of the very little discussion of K-12 education in the Democratic presidential primary has focused on charter schools.
Hillary Clinton got into hot water late last year for comments that seemed to back away from her previous support. Charters don't enroll the "hardest -to-teach" students and "if they do, they don't keep them," Clinton said in a November interview with Roland Martin.
(The 74: Exclusive: Roland Martin says Hillary Clinton 'Trying to Have it Both Ways' with Calculated Charter Rhetoric)
Her chief rival, Bernie Sanders, has made his own slate of confusing comments about charters, at times implying they aren't public schools.
(The 74: Feeling Confused by The Bern? 4 Theories on What Sanders Actually Thinks About Charter Schools)
To produce the survey, Braun Research Incorporated questioned 1,003 U.S. residents over the age of 18 who have children in preschool through high school. The margin of error is plus or minus 3.1 percentage points, but may be higher for some subgroups. The survey was conducted on cell phones and landlines from March 1 to March 14.
Get stories like these delivered straight to your inbox. Sign up for The 74 Newsletter