FAFSA Delays Raise Concerns Some Students Will Miss Out On College Aid
College advisors hope they can still help low-income and first generation college hopefuls through the financial aid process.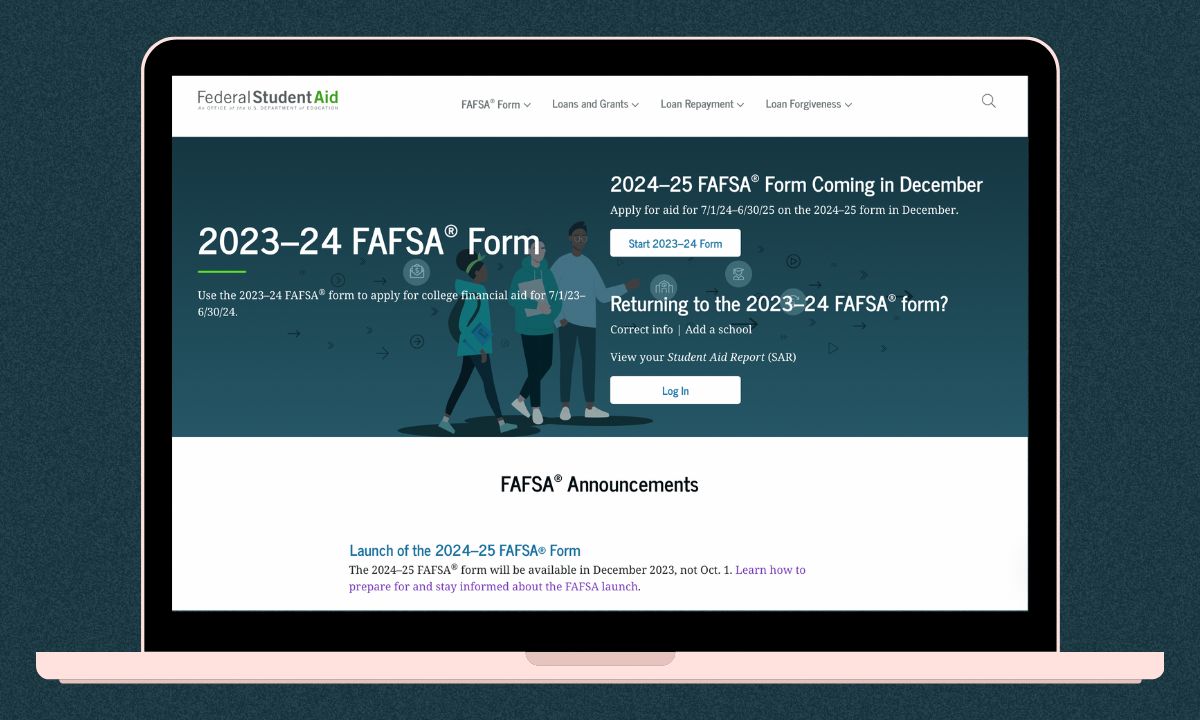 Support The 74's year-end campaign. Make a tax-exempt donation now.
Grand Rapids college placement advisor Sarah Zwyghuizen normally starts cajoling high school seniors in October to fill out the federal financial aid forms that are key to unlocking their chances of going to college.
Not this year.
A U.S. Department of Education delay in revising the forms known as the Free Application for Federal Student Aid (FAFSA) means college advisors nationally will have to wait two months until December, or even after Christmas break, to start helping the 20 million students that typically apply.
It's a delay that wipes out two months in which about half of applicants fill out the forms nationally. Deadlines have been extended, but the time until colleges announce financial aid packages and students must make decisions has been slashed. And it raises fears students needing extra attention — particularly low income students and families who are unaware how the financial aid process works — will be left behind.
Advisors like Zwyghuizen are preparing and bracing for a scramble in the new year to make sure they have multiple chances to nudge students to apply and walk families that need extra help through the process. Many students don't believe they can afford college and need repeated prodding to apply and find out.
"There's fear of the unknown going into this later and with less preparation than we did before," said Zwyghuizen, who works for the Grand Rapids Promise, which helps pay tuition for students in a city where a third of children live in poverty. "There's already so many barriers people have with FAFSA."
Bill DeBaun, a director of the National College Attainment Network, said he has "real concerns" college access will drop, particularly for low-income students and those who would be first in their families to go to college.
"The outreach to these students, the helping them understand that college is for them is what takes time and energy on top of actually completing the FAFSA," he said.
FAFSA determines eligibility for federal Pell grants for college expenses of up to $7,400 this school year. It is also the starting point for almost every need-based financial aid system in the country.
But with more than 100 questions asking for detailed financial information from families, it's complicated and can scare some families off, particularly those who have not used them before.
"It's the graveyard for so many college students," said Tom Harnisch, vice president of government relations for the State Higher Education Executive Officers Association.
The "cumbersome" process and "outdated technology" on the current form means "far too many are locked out of aid," Richard Cordray, chief executive officer of the U.S. Office of Federal Student Aid said earlier this year.
The new forms, ordered by the FAFSA Simplification Act that Congress passed in 2020, will cut the number of questions more than in half. And applying will be even easier online if parents let the application import their tax filings.
The new forms will be accompanied by new aid formula that could help some families but hurt others. Though more students may be eligible for aid and expected family contributions could fall for many, the formula no longer accounts for siblings also going to college and there is debate over how the value of family land or small business assets are weighed.
The department has said for months the new forms will be available in December, but hasn't clarified if that will be early or late December, when holidays will slow completion.
That delay is of immediate concern to a dozen national associations of colleges and counselors who wrote U.S. Secretary of Education Miguel Cardona earlier this month urging him to set a release date as soon as he can, so they can plan their completion campaigns.
"Because the timeline for completing the FAFSA will be much shorter than it has been in recent years, every day counts when it comes to supporting students and families through the new process," the letter said.
Harnisch, whose organization is one of the dozen, said he hopes advisors can start working with families before Christmas.
"We've told them that December 1 and December 31 are quite different for us," Harnisch said.
In cities like Grand Rapids, Zwyghuizend said, counselors are planning to jam the one-on-one meetings with students they normally spread out over the fall into just January.
"It's going to be a lot of work in the second semester to try and get people ready at the last-minute," she said.
Others are focusing this month on a key initial step to completing the new forms — creating log-ons and IDs in the online system — that they can do now and avoid having to start from scratch in January.
In Cleveland, advisors have set four workshops just to create IDs between October and December. They are also planning intense family outreach in January.
"We believe that our 'prework' now will help keep parents and students engaged around FAFSA and financial aid," said Alison Bibb-Carson, spokesperson for CollegeNow, the nonprofit that handles college advising for the city's schools. "We hope that this work and our extended outreach will keep numbers the same or maybe increase the number of FAFSA completion."
Cyekeia Lee, executive director of the Detroit College Access Network, is also banking on advance work and setting FAFSA IDs now will help students in that high-poverty city connect to aid they need.
"So as long as you take that first initial step to get them the most prepared that we can, we will work with that," Lee said. "As long as families start to work on the FSA ID I think you'll still get enough traction once it comes out."
The 74's Linda Jacobson contributed to this story.
Support The 74's year-end campaign. Make a tax-exempt donation now.