Even With Historic State Investment, Louisiana's Early Childhood Education Funding Will Plummet
Advocates are confident state leaders see link between labor and child care.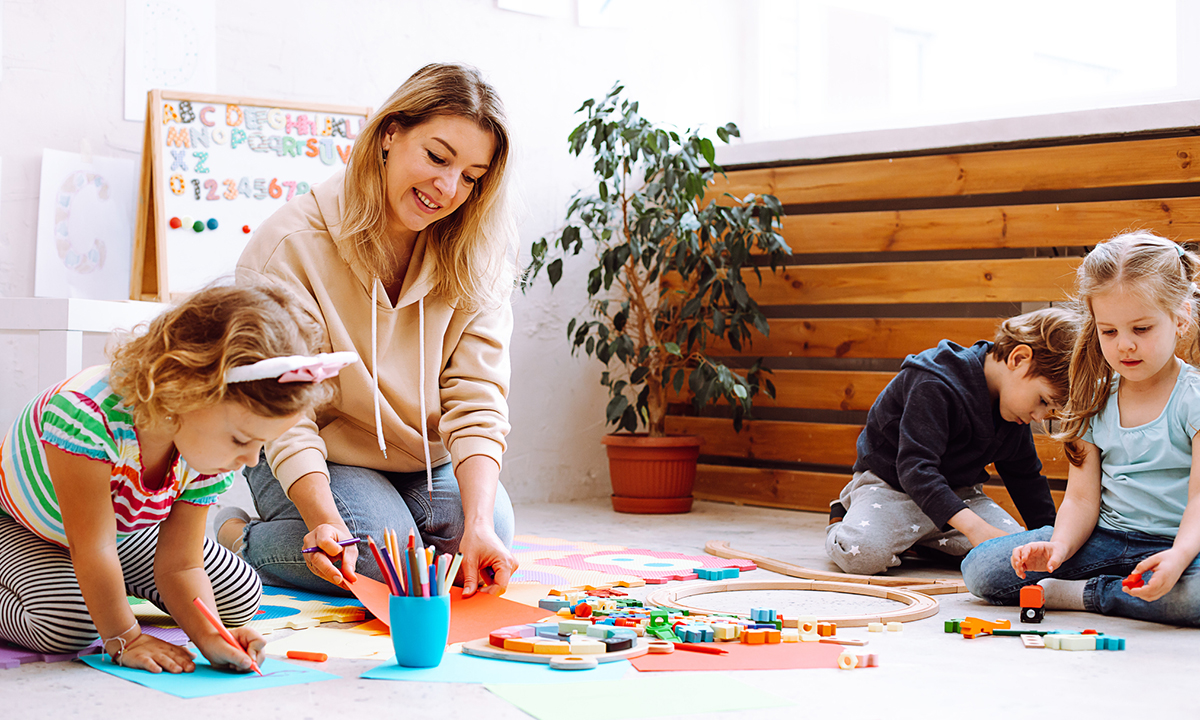 No paywall. No pop-up ads.
Advocates for early childhood education in Louisiana are celebrating an unprecedented state budget allocation for their cause, one that Gov. John Bel Edwards prioritized in his spending proposal. But the money made available will cover only about a quarter of the roughly 16,000 spots currently funded, leaving proponents to wonder whether momentum gained in recent years will be lost.
Louisiana was provided $200 million in federal pandemic relief money so parents could receive vouchers to put their children in early learning centers while they returned to work. Education officials put the state in position to access the resources as soon as possible, which means Louisiana is likely to spend its allocation well ahead of the September 2024 federal deadline for the money to be used.
That's why the $51.5 million in state money included in the 2023-24 state budget is considered an encouraging sign by Libbie Sonnier, executive director for the Louisiana Policy Institute for Children.
"What we've seen over the last four to five years is increasing state investment in early care and education," Sonnier said. "Early care and education is a bipartisan issue. It's a business issue. It's a workforce-of-today issue and a workforce-of-tomorrow issue."
A November 2022 Policy Institute and University of Louisiana study found parent absences from work attributed to the lack of child care cost the Louisiana economy $1.3 billion annually. The same authors calculated in 2021 that a lack of employee access to child care cost Louisiana businesses $762 million annually. The number includes work absences and the turnover that occurs when parent-employees can't keep their jobs.
Even with the huge purse of federal money, Louisiana struggles to meet the demand for child care within its labor force. The $200 million helped place some 16,000 children in early childhood centers, but the estimated need is 130,000 slots, said Rep. Barbara Freiberg, R-Baton Rouge, the Louisiana Legislature's most vocal champion for early childhood education.
Gov. John Bel Edwards signed legislation Freiberg authored this year to create an Early Childhood Care and Education Commission. One of its main objectives is to see if policymakers can come up with a need-based method to fund early childhood education, similar to the Minimum Foundation Program used to allocate per-pupil dollars for K-12 public schools in Louisiana.
"This would require that the commission take a look at what the possibilities are for stable, consistent funding for early childhood," Freiberg said. "If we could get something like that, then we could plan ahead and know what (state funding) we're going to have and what we're going to need to have locals address."
A statistic Freiberg regularly cites when making her case to place more state resources into early childhood education is that for every dollar spent, the return on investment is $13 to $18 for Louisiana's economy.
Although it took COVID-19 — plus two years of major hurricanes — to reveal the significant gaps, Sonnier said the valuable lessons learned bode well for the future of Louisiana's early childhood education system
"It allowed us to hold up a mirror and say, 'This is absolutely the economic backbone to our state and how we operate,'" she said. "People cannot go to work if they don't have childcare for their children."
Louisiana Illuminator is part of States Newsroom, a network of news bureaus supported by grants and a coalition of donors as a 501c(3) public charity. Louisiana Illuminator maintains editorial independence. Contact Editor Greg LaRose for questions: info@lailluminator.com. Follow Louisiana Illuminator on Facebook and Twitter.
Get stories like these delivered straight to your inbox. Sign up for The 74 Newsletter