Even as New Polls Show Both Teachers and Parents Demanding Better Data About Their Students, Only 17% of Educators Say They've Received Data Training in Prep Programs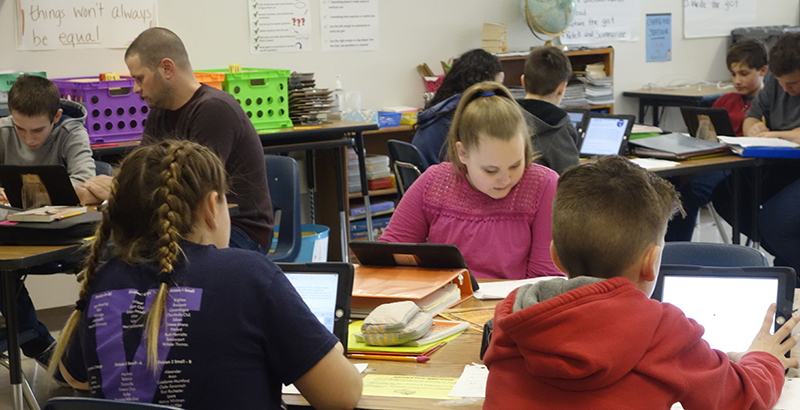 Even as information about schools proliferates across the internet, a new set of polls shows that parents and teachers want more meaningful student data, capturing children's relationships with education that go beyond just their grades or even time in school.
Half of parents strongly agree and 43 percent somewhat agree that they support teachers' using student data like grades, attendance and test scores to ensure that their children are receiving "the enrichment they need," one of the polls said. More than two-thirds of parents strongly (29 percent) or somewhat (41 percent) agree that schools should share student information securely with other youth organizations that offer services to their kids, such as the Boys and Girls Clubs and tutoring services.
The results are from two online polls on the attitudes of parents and teachers about student data that were conducted in May. The Harris Poll administered the survey on behalf of the Washington, D.C.-based advocacy group the Data Quality Campaign, which champions smarter use of education data. (A short publication highlighting the polling data grouped together "somewhat agree" and "strongly agree" responses as single percentages of overall support; The 74 relied on more detailed poll results that the Data Quality Campaign shared after a request.)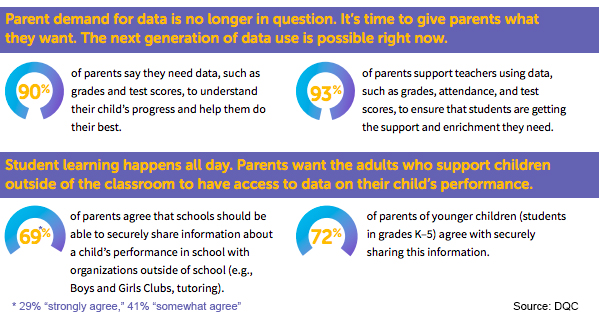 While 86 percent of teachers strongly or somewhat agree that using data is important for their jobs as educators, just 17 percent say they learned how to use data in their teacher preparation programs. Nor do teachers feel they're given enough time to analyze the data they do have. More than 80 percent of teachers report "often" using their own personal time to review student data for their teaching practices. (There is some dissent among teachers and the use of data: one-fifth either strongly or somewhat disagreed that using data to inform teaching practice is a valuable use of their time.)
Improving parents' access to data allows them to become local activists, said Elizabeth Dabney, director of research at the Data Quality Campaign. At school board meetings, parents can demonstrate they're knowledgeable about troubling student trends "to hold leadership accountable for making the changes that are needed."
Meanwhile, strengthening data know-how among teachers can in turn empower parents, who often rely on teachers for early assessments about their children.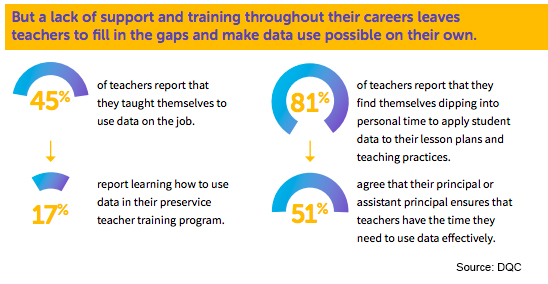 One problem with the data teachers receive about their students is that the information is rarely presented well and in a way that is "really useful in the moment," Dabney said. Teachers often have to calculate student data themselves, eating into precious hours that are also reserved for lesson planning, grading and other teaching demands.
Dabney pointed to Georgia and Massachusetts, where education officials have packaged student data for teachers more elegantly, allowing them to spot trends and provide added support for students who are likely to struggle.
Massachusetts developed an early-warning system in 2012 with the help of education research firm American Institutes for Research, which has been active in promoting the service in other states and districts. Its products flag students who show early warning signs associated with increased chances of dropping out, like those who miss 10 to 20 percent of school days, depending on the grade level. Another study that focused on just Ohio schools found that cases of students failing more than one class or being suspended at least once were "strong predictors of failure to graduate on time."
Georgia built a student record keeper that links state-level data to information about students collected by districts. The data portal brings together different pieces of information about a student's past and current grades, attendance history and biographical details such as whether the student changes schools a lot. This virtual "tunnel," as some experts have called it, can tell a teacher if the student is reading at grade level or is struggling with certain content areas in math. The system can also allow teachers to use the information in the "tunnel" to determine whether a student may be in need of special education services or can handle advanced material.
"So everything is right there in one place at the teacher's fingertips," Dabney said.
Georgia officials offer the coding to their data system for free to other state education leaders who ask for it, Dabney added.

Not only are parents hungry for data that span their children's education, but 81 percent were very (39 percent) or somewhat (42 percent) interested to see data about how schools educate students with backgrounds similar to their own kids. Despite this, more than 40 states do not provide information for at least one student group on federally mandated report cards, according to DQC research. Twenty-one states don't break down data on these report cards by gender, flouting federal rules that have been on the books for nearly two decades requiring states to do just that. And 40 states don't show data on teacher diversity, even though studies suggest that students of color benefit academically when teachers look like them. Nationally, 80 percent of teachers are white, even though the majority of public school students are nonwhite.
Meanwhile, it's an open question as to whether parents are accessing these report cards. Although they live online, "sometimes they are hard to find," Dabney said, adding that more schools and districts should strive to make these report cards available on mobile-enhanced sites for families who principally rely on smartphones for internet access. According to the U.S. Census, households with incomes below $25,000 were more likely to rely on smartphones than on laptops or desktops for access.
Support The 74's year-end campaign. Make a tax-exempt donation now.