ESSA Reviews Are In: New Mexico, Louisiana Rise to the Top; Michigan, Arizona Falter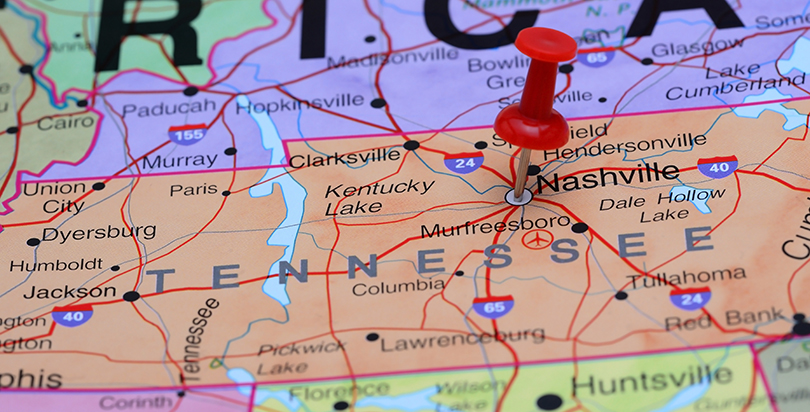 This update on the Every Student Succeeds Act and the education plans now being refined by state legislatures is produced in partnership with ESSA Essentials, a new series from the Collaborative for Student Success. It's an offshoot of their ESSA Advance newsletter, which you can sign up for here! (See our recent ESSA updates from previous weeks right here.)
Most of the noise surrounding the Every Student Succeeds Act this week was focused on the highly anticipated rollout of the independent peer review project from the Collaborative for Student Success and Bellwether Education Partners. While many groups, advocates, and experts have weighed in on specific pieces or trends in the plans, the peer review project is
one of the only efforts
giving a full analysis of what's been cooked up in each state plan. More on that below.
In other ESSA chatter: the Lexington Institute's Doug Mesecar dives into "personalized learning," Hawaii sends its plan to the governor for review, Idaho's ESSA plan debate continues, and a little Fourth of July "jargon" treat!
Here are our top developments of the week:  
1. How does your state measure up? Check out CheckStatePlans.org
The Collaborative for Student Success, in conjunction with Bellwether Education Partners, released an independent peer review of the 17 state accountability plans that have been submitted to federal education officials so far, under ESSA. The groups also launched the Check State Plans project — an interactive website that spotlights the best elements of states' ESSA plans and those that fall short.
(The 74: Exclusive — Independent Review of ESSA Plans Rates States Strong on Accountability, Weak on Counting All Kids)
"Our goal was to go beyond the compliance function of the U.S. Department of Education by promoting the best practices within each plan and identifying any evident weaknesses," said Jim Cowen, the collaborative's executive director.
To see the peer review feedback — including best practices and areas for improvement — visit CheckStatePlans.org.
---
Review of #ESSA plans rates states strong on accountability, weak on counting all kids: https://t.co/Jt4MSp3uiZ @The74 #CheckStatePlans

— for Student Success (@StudentSuccess) June 27, 2017
---
2. Personalized learning and high marks for Tennessee, New Jersey, and New Mexico
Doug Mesecar, an adjunct scholar at the Lexington Institute and a contributor to The 74, authored a new piece focusing on how states are "seizing the opportunity ESSA provides to start moving to personalized learning."
"Tennessee has the most comprehensive approach to personalized learning," Mesecar argues, seeing it as "fundamental to its educational system." He highlights language in the plan that emphasizes "new approaches in professional learning for teachers, considering student centered learning experiences, and leveraging technology and flexibility in how students learn and demonstrate mastery."

New Jersey proposes offering assistance "for how educators can strategically use technology to enhance teaching using real-time, effective feedback and digital personalized learning tools," while "pursuing personalized learning is identified in [New Mexico's] plan as one of [the] key priorities for districts and schools."

Mesecar urges states that have not yet submitted their plans to "study and build upon these types of strategies and initiatives that are possible under ESSA."
---
Personalized Learning Under the Every Student Succeeds Act: 3 States Now Leading the Way @the74 https://t.co/vpMD2uhqWC

— Doug Mesecar (@dmes) June 26, 2017
---
3. Hawaii's plan goes to governor after 230 meetings, 35 presentations, and 458 online surveys
The Hawaii Board of Education unanimously approved the state's draft ESSA plan June 21. Superintendent Kathryn Matayoshi praised the depth of stakeholder input, saying, "This decision is one step forward in greatly helping our administrators who are now tasked with implementing the plan in time for the 2017–18 school year, which starts as early as two weeks for some of our schools." 
---
Hawaii sent its #ESSA plan to @GovHawaii for approval. See the plan & more with our interactive map: https://t.co/Si2DVtG7Ju #edchat pic.twitter.com/6wMBTTjSPe

— The 74 (@The74) June 22, 2017
---
The plan is now with Gov. David Ige, who has 30 days to sign it.
"The past year has been unprecedented in the engagement of our statewide community in the development of our education blueprint, strategic plan, and state plan for ESSA," Ige said in a letter. "My heartfelt thanks goes out to all teachers, administrators, and community members who submitted testimony and provided input into this plan."
4. Debate over how much is too much in Idaho's ESSA proficiency goals
As mentioned before, the Idaho Education Association and Idaho School Boards Association felt left out of the creation of the state's plan — and met with the Idaho Board of Education to discuss that earlier this week. It seems they weren't the only ones who felt that way.
This week, House Education Committee Chairwoman Julie VanOrden and Senate Education Committee Chairman Dean Mortimer "called the rare summer meeting to receive an update on Idaho's ESSA plans." That's when the lawmakers were told that the plan is being revised "to make it more feasible for public schools to meet the newest benchmarks."
The changes will deal mostly with the state's expectations for increasing English and math proficiency among subgroups, such as English language learners and students with disabilities. The goals originally set were considered overly ambitious. One Republican state representative described them as impossible to meet, leaving schools to give up and "dismiss the whole thing."  
---
Prominent Idaho lawmakers push Supt. Ybarra for #ESSA answers, complain they were kept in the dark too long. #idleg https://t.co/Sj1O7u2vBP

— Idaho Education News (@idahoednews) June 27, 2017
---
5. Jargon, jargon, and more jargon
Education Week examined education jargon used throughout the 17 state ESSA plans that have been submitted to the Department of Education. The piece found "12 pieces of jargon and tracked how often they occurred." The word "stakeholder" was the top result, with 1,577 mentions.
---
Looking for lots of plain English in states' new plans for schools? Good luck. https://t.co/las97neYvY @ewrobelen @aliaemily @smarick #ESSA pic.twitter.com/cnV2Nu2yTm

— Andrew Ujifusa (@AndrewUjifusa) June 26, 2017
---
6.  ESSA state-by-state map
In case you missed it, The 74 and the Collaborative for Student Success unveiled a new interactive map allowing you to follow where states are in the ESSA process and gather the most recent news about their progress. Explore the map right here.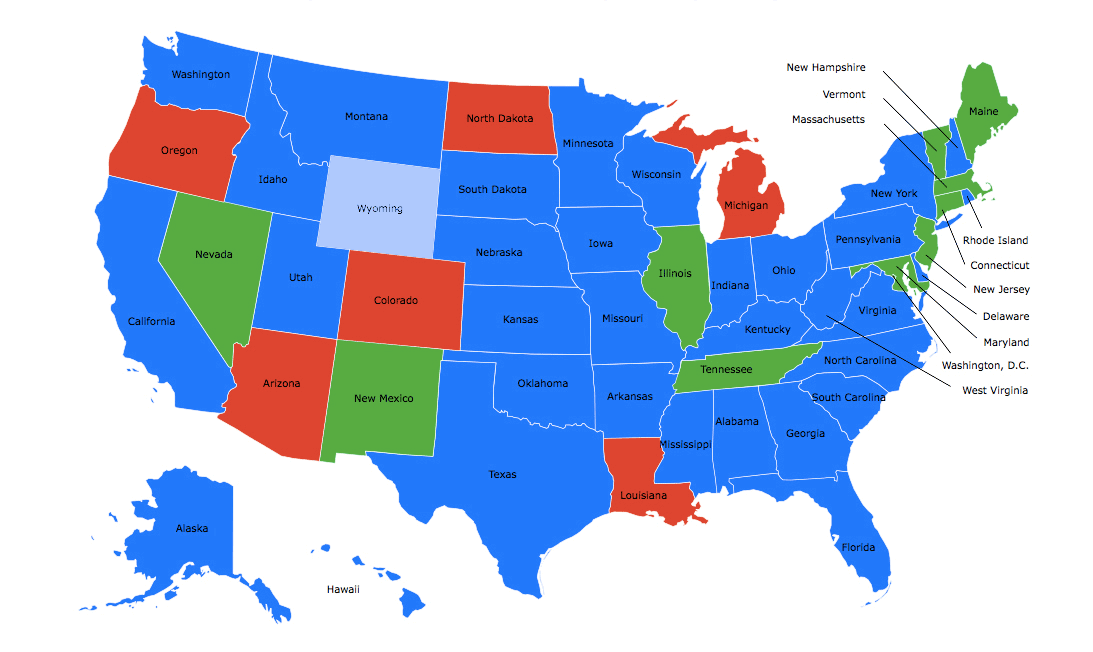 Andy Rotherham co-founded Bellwether Education Partners. He sits on The 74's board of directors and serves as one of the site's senior editors.
Support The 74's year-end campaign. Make a tax-exempt donation now.