The Every Student Succeeds Act: Theory vs. Practice — and Why Closing the 'Parent Gap' Is Key to Building an Educated Workforce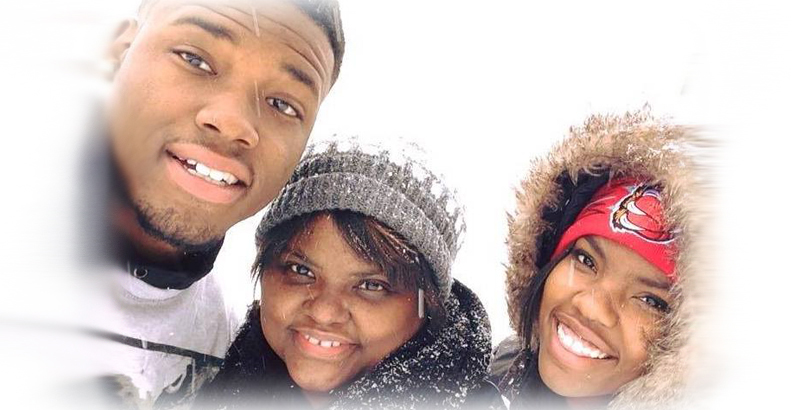 This piece is part of a series on engaging parents and families under the Every Student Succeeds Act, examining from parents' perspectives how districts and schools can best use new funding to make parents partners in improving education in their communities, and how to measure whether those efforts are working. Click through the grid below to read essays from parents across the country.
I've spent more than 15 years serving on boards of my kids' parent organizations, working concession stands, managing websites, and producing weekly newsletters, in part to help the school but also to ensure each school had minority representation. No one engaged or involved me — and quite possibly some didn't want me.
Numerous studies over several decades illuminate the importance of parents' roles in partnering with schools to successfully educate children, and the history of federal education laws reveals a growing pattern of expectations that parents should be included in the decision-making process.
Educators and policymakers are quick to say parents must be part of the equation, and the Every Student Succeeds Act, like the No Child Left Behind law before it, requires states and schools to figure out a way to make it happen. ESSA even replaces parent "involvement" with "engagement" in an effort to shepherd efforts toward more meaningful outreach.
In the great state of Tennessee, education officials expertly crafted a plan — Tennessee Succeeds — that passed muster on the first round of ESSA submissions. Tucked away somewhere in the middle of Tennessee Succeeds are three and a half pages of promises and best practices to aid districts in effective family outreach. From engaging hard-to-reach families to fostering Academic Parent-Teacher Teams to nurturing migrant families, Tennessee's plan leaves no stone unturned in deciding whom to reach and what programs and funding are required to achieve those goals. Still, even with the best-laid plans, full parent participation is an elusive goal for most schools, particularly in distressed communities.
Even as NCLB and ESSA have ramped up the family engagement conversation with much-needed federal dollars attached to well-meaning edicts, still missing are those things sure to transform rhetoric into reality.
(Click through the grid below to read other parent perspectives)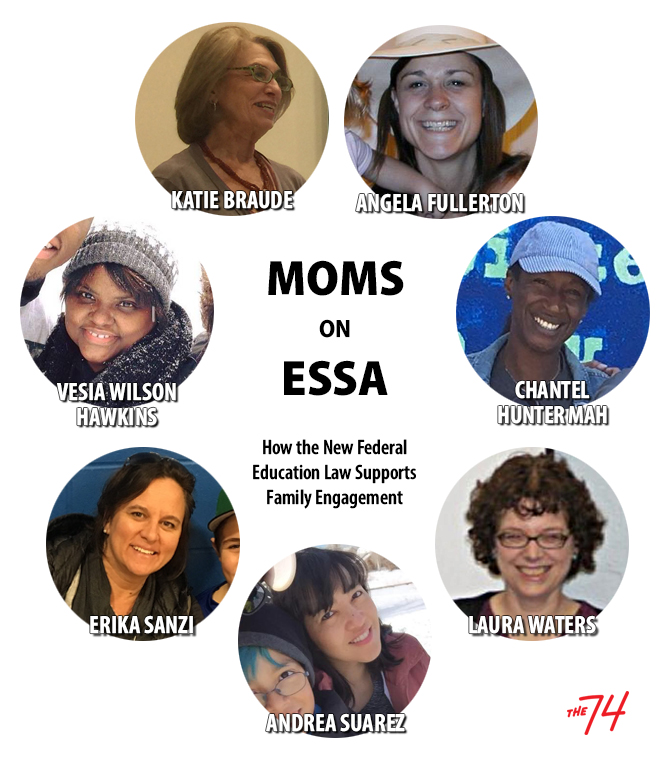 Education leaders must abstain from the age-old act of making assumptions about certain parents and offer an authentic invitation to partner, make clear requests of parents, and seek to remove barriers to engagement.
Somewhere between law and practice there should be baked into the culture of a school district the notion that parents get equal billing in this "education thing" — that parent outreach is not a program but a strategy toward educational excellence.
Intentional inclusion is not one-size-fits-all and requires diverse and innovative approaches. For example, in Chattanooga, two teachers recognized the district's inability to reach disadvantaged families, so one of the teachers purchased a bus, equipped it with instructional materials, and hit the road. The Passage travels to the communities of their students and provides tutoring and assistance to parents. While recognizing barriers many parents face, these teachers understand the importance of family buy-in and have selflessly invested personal dollars and sweat equity to include families.
Federally funded rolling classrooms staffed by school bus drivers and teachers would make an impact in urban communities and rural districts where students are many miles away from the school. Where there is a will, there is a way.
SchooI districts should be required to provide federally funded literacy training and useful job skills to parents while offering tutoring and other learning opportunities to their children.
Some school districts have entire departments dedicated to parent outreach, while other districts expect their schools and parent organizations to do the heavy lifting. Districts with robust resources dedicated to family engagement typically offer periodic literacy and math events and trainings on the importance of helping with homework. Districts like Nashville go as far as to provide child care, transportation, and meals to boost attendance, to no avail. Additionally, Nashville's high-need schools employ the Community School model that delivers myriad wraparound services to students and families.
Missing among these endeavors are efforts to increase a parent's quality of life by investing in his/her personal development. We are a nation with more than 30 million functionally illiterate, and we continue to graduate students with inferior reading skills.
The immediate return on investment yields an upgrade to the quality of life for parents and their children, making the school-to-family connection possible and leading to increased parental involvement. The long-term outcomes benefit the nation's economy through an educated workforce breaking the cycles of generational poverty and illiteracy.
Federal funds dedicated to families should yield meaningful short-term and long-term benefits to families and future generations.
The dollars attached to family and community engagement must do more than offer snacks and information packets, cosmetically meeting state and federal mandates.
Willful inclusion of parents and hard-won outreach are seemingly difficult to quantify. But through innovative grassroots outreach efforts, these things can and should be evaluated. What gets measured gets done. So we should require districts to be transparent with the community about attempts to engage families, assessment of each attempt, replication of what works, and eradication of what doesn't. Tennessee's new A–F grading system that seeks to inform parents of a school's performance is a great platform to display the evaluation of parent outreach efforts.
It's tough, but doable.
No matter the federal and state supports offered to school districts, engaging families is a tough business. Schools are faced with hundreds of hurdles on any given day, and bringing families into the fold is considered another "thing," which is the problem. When school districts set the expectation that parents are part of the machine that moves the needle, school leadership will own it and the school culture will reflect it. Once we remove the gap between what we say we want and what we actually believe about parents, we may find these efforts to be not so challenging after all.
---
---
Vesia Wilson-Hawkins is a former Metro Nashville Public Schools student, parent, and staffer. Through her blog "Volume and Light" with Education Post, she advocates for parent choice in her hometown of Nashville, Tennessee.
Get stories like these delivered straight to your inbox. Sign up for The 74 Newsletter