Investing in Parent Engagement in Education Isn't Just About Spending the Money but Spending It Well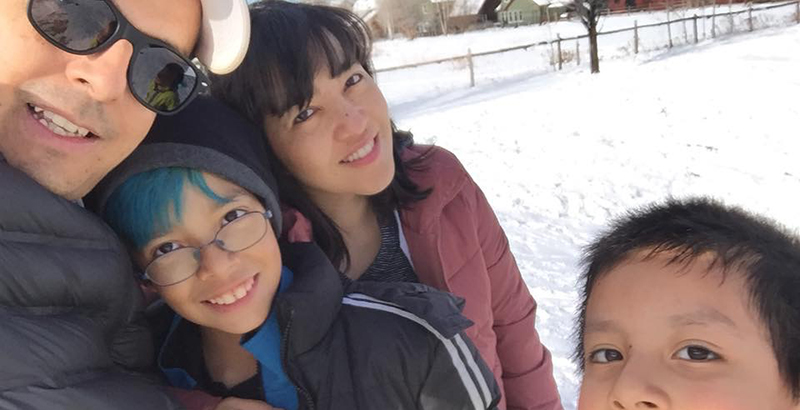 This piece is part of a series on engaging parents and families under the Every Student Succeeds Act, examining from parents' perspectives how districts and schools can best use new funding to make parents partners in improving education in their communities, and how to measure whether those efforts are working. Click through the grid below to read essays from parents across the country.
As a mother of two school-age children who attend a charter school in Colorado's Roaring Fork Valley, I often find myself wondering if I'm doing all that it takes to ensure their needs are met, that they are where they need to be academically, and whether I'm doing enough to support their school through participation and volunteering.
We are a multicultural and multilingual family. My husband and I came to the United States more than 20 years ago and became naturalized citizens, though our children were both born here. To all of us, this is home. This is where we live, where we work, and where our children are being raised; this is where we want to invest our money and our efforts, and this is where we want to work hard to help build a community.
There are very specific needs in terms of community engagement in the Roaring Fork Valley. We have a big Latino community where parents and children have access to services and education, but they don't always know about all the services that are available to them. Although there are great organizations like the Valley Settlement Project and English in Action working on bridging the cultural gap, it is still evident that more effective tools are needed for a more unified community.
(Click through the grid below to read other parent perspectives)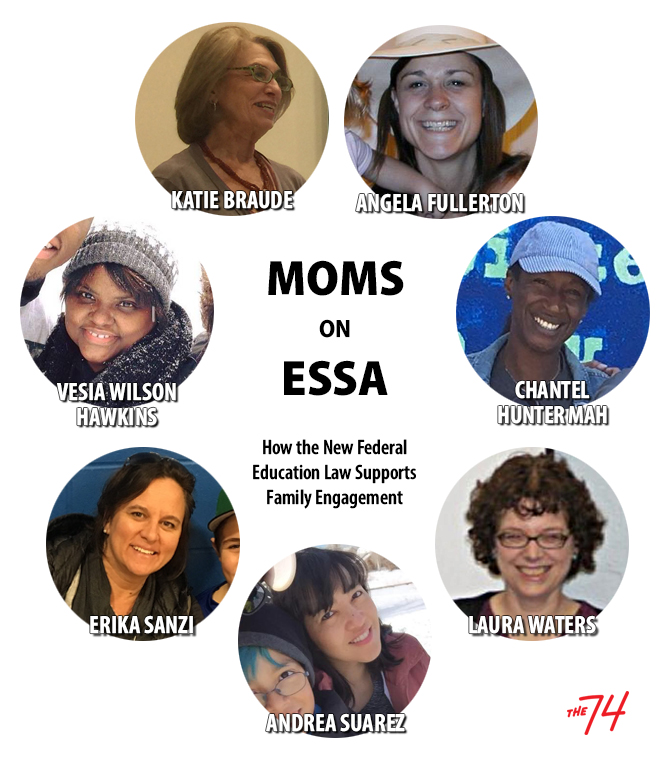 There are particular concerns to each family, each teacher, and each school, and there is not one single approach that will work for all. It's extremely important that families learn to navigate the school system, that they become familiar with the services offered, and they must even learn to advocate for themselves.
This is where Title I funding under the Every Student Succeeds Act can propel school and student performance by investing in family engagement. But the key to that success is ensuring that the money isn't just spent, but spent well.
My children's school was, for a long time, struggling to attain parent participation. Through the creation of "Village Meetings" that take place once a month, where parents are encouraged to discuss their struggles and particular concerns, the school was able to increase parent participation significantly. When no participation from Latino families was evident, the school's principal invited each family to a special "Latino Night." Every family showed up.
Sometimes a phone call reminder is needed, special classes must be offered, surveys have to be created. Every step taken, every dollar well spent, will get us closer to our goal: a tight community where everyone feels at home.
Although my perspective is one from an immigrant, I have met many parents from all cultural and financial backgrounds who do not feel as though enough effort is being made to provide said learning and community-building opportunities.
Our community continues to grow, and with it the need for strategies to maximize participation and engagement. Based on successful stories from programs like VSP, it's become clear to me that when resources are used effectively, parents are better informed and are more willing to participate in their children's schools and the community at large.
It's not only about those resources and information being available, but also about making sure professionals and parents are appropriately trained, that they are adequately supported, and that they are constantly being encouraged to do more in, and for, their community.
And who will benefit from this? Our children most definitely will.
Andrea Suarez was born and raised in Mexico City, Mexico, where she majored in social communications. She now lives in Carbondale, Colorado, with her husband, their two wild boys, and their sassy dog. She first moved to the valley in 1996 with the intention of skiing for a few months while practicing English, but fell in love with the wonderful community and the breathtaking beauty of the mountains. She believes in the importance of kindness, the wisdom of children, and the magical power of love! It is her desire to help support and empower children and families through information, compassion, and love.
---
---
Support The 74's year-end campaign. Make a tax-exempt donation now.