Eight States' End-of-Session Education Laws, Plus the Texas Special Session to Deal With Finance, Pay, Choice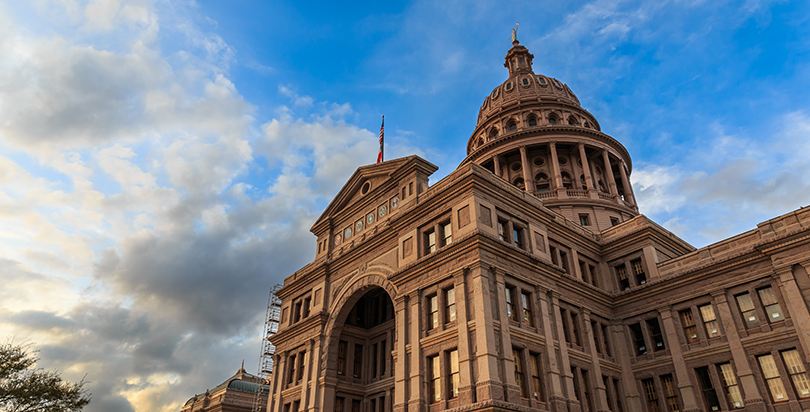 The first half of 2017 was a busy time for state legislatures looking to leave their mark on students and schools.
Arizona legislators expanded the state's private school choice education savings account program to cover all students. Lawmakers in Nevada couldn't come to a deal to fund their universal education savings account program, instead creating a $20 million tax credit scholarship program. Kentucky became the 44th state to legalize charter schools.
Maryland lawmakers passed a law on implementing the Every Student Succeeds Act; it limits options for helping low-performing schools and caps the amount that test scores can count in school ratings. Virginia lawmakers passed, though the governor vetoed, a bill to expand charter schools.
Many states wrapped their annual legislative sessions in the past few weeks, and others that closed earlier passed laws that went into effect July 1. Here are some you might have missed, along with a preview of the education issues set to come before Texas lawmakers in a special session beginning next week:
Washington, Kansas pump up their education budgets, hope to end court cases:
Washington state lawmakers have been working under a five-year-old court order, and a $100,000-per-day fine, to revamp the state's education funding system.
Gov. Jay Inslee last month signed a bill that would add $1.8 billion to education spending over two years, with money coming from state coffers, rather than largely from local taxes, which the state Supreme Court said was illegal, The News-Tribune reported.
The state has until the end of the month to report to the court on why it thinks lawmakers have done enough to meet the court's requirements. An attorney representing the plaintiffs in the lawsuit will argue that it's still not sufficient.
In Kansas, lawmakers passed a bill over Republican Gov. Sam Brownback's objections that increases funding for schools.
(The 74: Kansas Lawmakers Veto Governor's Budget Plan, Add $300 Million for State's Underfunded Schools)
Long-running lawsuits in the state have challenged both the way the state doles out education funds and the overall amount spent on schooling. Justices will hear arguments July 18 over whether the additional $293 million, phased in over two years, is enough. School districts suing the state say it isn't, The AP reported.
Florida expands reach of charters, allows residents to question curriculum:
Florida law will now require school districts to share property tax revenues with charter schools. The rule will assist charters with often costly construction costs and help even the playing field for schools that say they don't get their fair share of public dollars. District leaders say it will financially devastate them and will force the delay, reduction, or cancellation of vital construction and maintenance projects, the Miami Herald reported.
The bill also would create a fund to attract charter "schools of hope" to areas with failing public schools, allow charters to replicate more easily, and require districts to use a standard state contract for charters, limiting the number of restrictions they can implement, according to the Sun Sentinel.
The Broward County school board is suing the state, arguing that the law restricts the district's right to oversee schools and violates a ban on charter schools collecting property taxes. Other districts may sue as well, the Sun Sentinel reported.
Under another new law, any Florida resident can now challenge what's being taught in Sunshine State schools and have their complaints heard by an unbiased hearing officer that will be appointed in each school district, CNN reported. Previously, only parents could lodge complaints that were then heard by school boards. If the hearing officer finds for the complaining citizen, the officer can then order schools to remove the challenged books, movies, or other materials.
Science education advocates say issues like evolution and climate change could be particular targets, The Washington Post reported. The law allows citizens to challenge material they believe is "pornographic" or "is not suited to student needs and their ability to comprehend the material presented, or is inappropriate for the grade level and age group."
North Carolina creates education savings accounts for special ed:
The state established a $9,000 annual benefit for students with special needs, starting in the 2018–19 school year, The News & Observer reported.
The state already has voucher programs for low-income children and children with special needs. The new education savings accounts can be used by a wider array of children, including those who have special needs but don't have individualized education programs, and for more purposes. Legislators appropriated $3.5 million annually for the program.
Pennsylvania axes exams for CTE:
Gov. Tom Wolf late last month signed a bill eliminating end-of-course tests in biology, literature, and algebra as a graduation requirement for students in career and technical education programs. Instead, students in CTE programs will demonstrate competency through grades, skills assessments, or competency certifications.
"With this measure, Pennsylvania will recognize that diversity and will no longer hold all students to the standard of a Keystone Examination, which too often doesn't reflect the reality of a large sector [of] students' educational experience," Wolf said in a press release.
(The 74: The Exit Exam Paradox: Did States Raise Standards So High They Then Had to Lower the Bar to Graduate?)
Keystone state legislators are also considering a bill to update charter reform laws, including academic performance, ethics regulations, and charter approvals, PennLive.com reported.
(The 74: Pa. Governor Orders Up New Charter Oversight Office to Focus on Virtual Schools — but That's Not All)
The bill also would create a commission to study charter school funding in the state. A version passed by the state House would reduce funding for cyber charters in Pennsylvania, though that provision was removed in the state Senate, which passed the bill late Sunday. It goes back to the House for members' agreement.
Indiana ends election of state education chief:
The state superintendent of education will be appointed by the governor starting in 2025, rather than elected, Indiana Public Radio reported.
The bill had been a top priority of newly elected Republican Gov. Eric Holcomb, Indiana Public Radio reported. Former Democratic schools chief Glenda Ritz often publicly butted heads with then-Gov. Mike Pence. She lost her re-election bid last year to Republican Jennifer McCormick.
New Hampshire requires history and civics:
High school students in the Granite State will have to pass one credit of U.S. and New Hampshire history and a half-credit of civics to graduate, New Hampshire Public Radio reported. The courses must include topics like the three branches of government, effective participation in civic affairs, and the role of government in the economy.
(The 74: Rethinking Civics Education, and National Standards, for the Class of 2016)
Oregon bans "lunch-shaming":
Lawmakers passed a bill that would require schools to provide lunch to all students, whether they could pay or not. It also would bar schools from identifying children who couldn't pay by giving them a different meal or making them wear a wristband, KATU reported.
New Mexico passed a similar law earlier this year. California lawmakers are also considering the issue, The Associated Press reported. Lawmakers took notice after stories of children being stigmatized for unpaid lunch bills went viral on social media along with accounts of cafeteria workers quitting or being fired for giving meals to children whose accounts were overdrawn despite district policies saying they should be given a different lunch or go without food entirely. More than three-quarters of districts have students carrying lunch debt, CNN reported.
(The 74: John Legend Forks Over $5,000 to Help Pay Lunch Bill Debts for Seattle Public School Students)
Texas special session to consider several education bills:
Republican Gov. Greg Abbott called the Texas legislature back to a 30-day special session beginning July 18, where they'll consider 20 items, including several education issues.
On the docket are school finance reform, a $1,000 increase in teacher pay, and a measure that would make it easier for administrators to hire and fire teachers, according to The Texas Tribune.
The legislature will also consider a private school choice measure for special education students. The state Senate earlier this year passed a broader education savings account bill, but it stalled in the state House over combined opposition from Democrats and Republicans representing rural districts.
(The 74: Texas Vouchers Hit Dead End in Austin, as Another School Choice Bill Fails to Earn a Vote in State House)
Legislators also will again consider a bill that would bar transgender students from using bathrooms and locker rooms matching their gender identity. Republican House Speaker Joe Straus blocked final passage of the bill during the legislature's regular session, citing opposition from business interests. He also told The New Yorker in a recently published article, "I don't want the suicide of a single Texan on my hands."
(The 74: Facing Pressure From Conservatives, Texas Again Looks to Ban Transgender Bathroom Use)
Support The 74's year-end campaign. Make a tax-exempt donation now.