Educator's View: My Former TX District Has Collapsed into Cruelty and Absurdity
Von Gundy: Politics has put lives that were already going to be hard in even more peril in a school district whose No. 1 job should be to protect them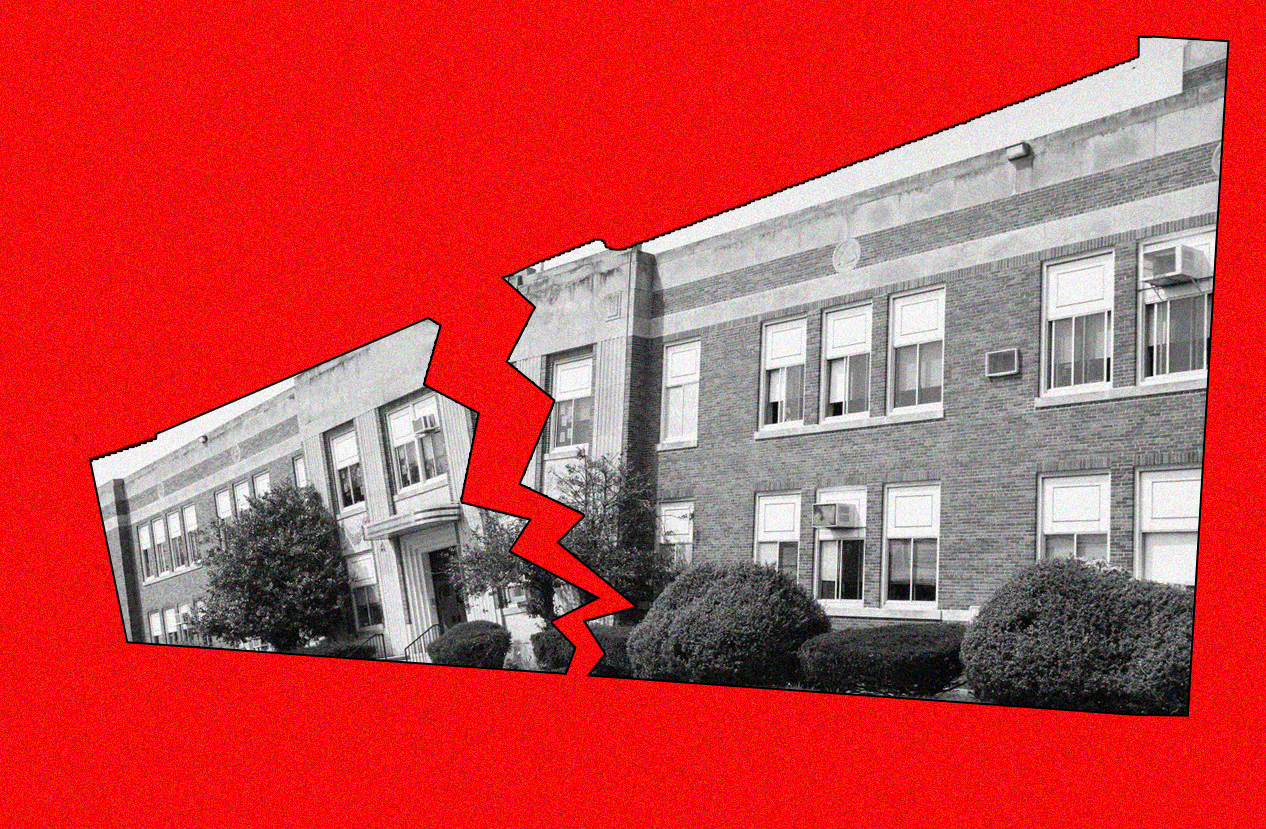 No paywall. No pop-up ads.
When I first began teaching, one of the textbooks in my seventh-grade English class had a reprint of a Twilight Zone teleplay in it. The episode was the 1960 classic "The Monsters are Due on Maple Street." The kids and I acted it out together. It was a great time. The episode tells the story of a quiet suburban neighborhood ripped apart by paranoia and suspicion, a fiasco orchestrated by outside forces. By the end, one man is dead and all the people who used to go to church potlucks together are in the throes of a full-on riot.
Like all Twilight Zone episodes, "The Monsters Are Due on Maple Street" is a parable. The lesson? People are all too quick to hate and fear what they do not understand. Hate and fear are fast-acting cancers; they can consume whole communities in the space of a single broadcast television program, or in a single election cycle.
When I read "Monsters" with my students, I could not have predicted that the story would serve as an apt metaphor for the school district where I first read it and where I spent the first five years of my career. Grapevine-Colleyville Independent School District, in north Texas, has given itself over to the monsters. Recently, a school board majority of four radical conservatives, elected with the help of a big bucket of dark money from west Texas billionaires and a "Christian" cell phone service-provider, voted into existence a raft of policies that will harm students, teachers and families.
Any discussion of the existence of trans people is now verboten; staff are free to call students by their deadnames and incorrect pronouns against the wishes of the students and their supportive parents. These policies, which go even further than the draconian measures already passed by the state legislature, will put already vulnerable students at even greater risk. For example, LGBT+ youth who have at least one accepting adult in their lives are much less likely to attempt suicide than those who don't. Now, those supportive adults are gagged by district policy. Lives that were already going to be hard enough have now been placed in even more peril by an institution whose No. 1 job should be to protect them.
As a bonus, Scholastic Book Fairs, long a staple of public school life, have been canceled. Scholastic's contract with the district, along with close to 19,000 additional outside vendor agreements, was canceled based on fears that some of the materials they provided "poisoned the minds of our children."
One board member made headlines by publicly admitting she had accessed the personnel files of Grapevine-Colleyville's first-ever Black high school principal, who resigned amid accusations, which he denied, that he was promoting critical race theory. In the same breath, that board member also claimed that she and her conservative co-conspirators had compiled a list of "poison" teachers. I have heard from many former co-workers who believe they may be on this list. They are unsure what their legal recourse may be, how being on such a list will impact their careers within the district or how it might hinder their pursuit of other opportunities.
I have not worked in Grapevine-Colleyville in many years, but I watch the collapse of this once stellar district into cruelty and absurdity with great personal sadness. Not only did I begin my career there; I was educated there from first grade through 12th. My mother spent most of her 38 years of teaching elementary and middle school in Grapevine-Colleyville. My niece and nephew attend the same elementary school I did. The district was never perfect, but in my time there, both as a student and a teacher, it was heading in the right direction. Teachers and administrators genuinely cared about Black and brown students and were taking steps to improve their educational outcomes; they were learning to navigate LGBT+ issues with compassion and grace. Generally, the people in this affluent suburb were mostly interested in living and letting live, in watching their children and their community thrive.
All that may now be lost, ground up in the teeth of the same rabid "conservative" movement that very nearly snuffed out American democracy on Jan. 6, 2021.
A while back, when it was clear where the district was headed but before the board passed its horrifying new policies, my mother, the veteran teacher, asked if I would ever consider returning to Grapevine-Colleyville in an administrative role. I had to laugh. In addition to being a lifelong educator, I am an out and proud gay man. As much as I loved my time learning and teaching there, I would never put my professional reputation, or the life I have built with the man I love, on the line, living in constant fear of being called a "groomer" by an elected official or of being put on a secret undesirables list.
Many of my friends still working in Grapevine-Colleyville are looking for a way out. They are terrified. And they should be; a widely circulated recording from the last board meeting features a resident (and parent) foaming at the mouth in support of the new policies, "joking" graphically about sexual violence. He was not gaveled down by the board president or escorted from the room.
Plato teaches that democracies are inherently and inevitably at risk of collapse. Once know-nothingism and bigotry seize the levers of power, it is only a matter of time before societies sign their own death warrants, self-cannibalize and vote themselves into oblivion. "The Monsters Are Due on Maple Street" closes with a similar sentiment: "The tools of conquest do not necessarily come with bombs and explosions and fallout. There are weapons that are simply thoughts, attitudes, prejudices … to be found only in the minds of men. For the record, prejudices can kill … and suspicion can destroy … and a thoughtless, frightened search for a scapegoat has a fallout all of its own — for the children and the children yet unborn."
I hope the citizens of Grapevine-Colleyville heed this warning, and soon. They have only perhaps one or two more election cycles before the damage is irreparable and the monsters win for good.
For those who live in "safe" places, who are absolutely certain such a hostile takeover could never happen, I beg you: Don't fall into complacency. Joe Biden won Miami-Dade County with 53% of the vote. Two candidates backed by Gov. Ron DeSantis, who once referred to a trans athlete as a "that", just won election to the school board in Miami-Dade — the fifth largest school district in the United States.
Get stories like these delivered straight to your inbox. Sign up for The 74 Newsletter