Educator's View: Meet the 'Students' Helping Teachers Understand What Pandemic Life Is Like at Home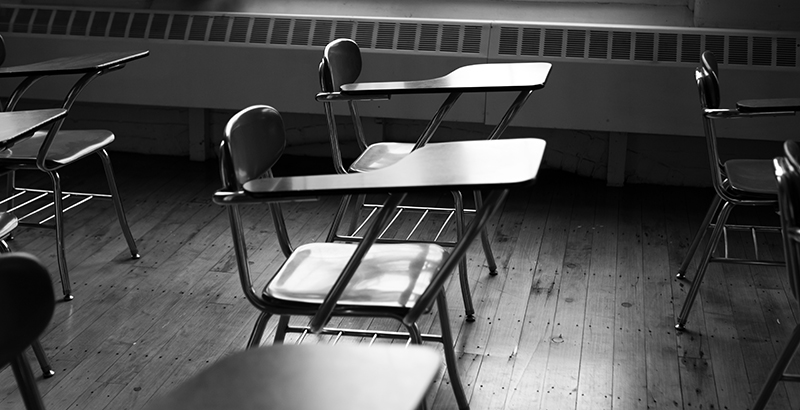 Sarah Diaz, a 17-year-old rising high school senior, has always been diligent in school. But when New York City public schools shut down this spring and her parents had to keep working, she was forced to become the primary caretaker for her three younger siblings. Every day, she helped them set up for their online classes while juggling her own remote courses, college applications, and a part-time job. The whole family shared limited Wi-Fi.
To Sarah's teachers, it might have looked like she was suddenly disinterested in completing high school. In reality, the teen was struggling to balance it with her family responsibilities, all while feeling extra stressed about exposure to the virus because she has asthma.
This may come as a surprise but Sarah Diaz isn't real. She's a composite that the Educating All Learners Alliance (EALA), the EquitybyDesign.org team at Brooklyn Laboratory Charter School, and Community Success Institute created based on several real students to help educators understand the lived experiences of different students during the pandemic. We are using five distinct "student personas"— research-based representations of different types of students and their individual journeys through the education system — to deepen empathy and trust with families and explore ways to better support them this school year.
The pandemic has deprived vulnerable students of the things they need most from school: connection with peers and trusted adults; stable routines; and access to resources schools provide, including food, nurse and optical care, counseling services, and physical activity. Each of our organizations has worked to help raise the profile of the many ways schools can help provide a safety net to our most vulnerable students.
One of the most effective ways families, teachers, and school leaders can support these students is by taking time to understand their day-to-day lives during quarantine. Through gathering evidence, fostering empathy, and centering the emotional well-being of students, personas can allow educators to create supportive, collaborative, and trusting environments for students disproportionately impacted by the impacts of COVID-19.
Educators returning to classrooms will be reuniting with students like Sarah after six plus months of limited, if any, interaction. With so much time away from their students, few will be able to grasp just how much the pandemic has affected their students—particularly those most vulnerable to existing disparities in our communities and schools. Students who live with a disability or health issue, experience homelessness, don't have a formal immigration status, or are English-language learners are likely bearing the brunt of the pandemic and subsequent economic recession. Systemic racial injustice further compounds these issues for students of color and their families.
Sarah Diaz and the other personas demonstrate how gathering evidence of whether students are learning and thriving, and how to better support them, is a key to our response. The personas help illustrate how schools can use assessment for learning to produce actionable information that helps educators or students make decisions. These resources are free for teachers, administrators, families, and policymakers.
Using personas allows educators to build deeper empathy for their students to create a more holistic approach to instruction that involves sensitivity and curiosity about children's aspirations, feelings, goals, and pain points. It also allows educators to better understand and remove the barriers that may prevent students from learning. For example, how is the student's health and the health of their parents, siblings, and anyone else they live with? Do they have enough food and personal hygiene products? What are their challenges around technology and internet access?
The personas also help schools support students' social and emotional well-being, and build trust between schools and families, which is more important than ever during such a challenging school year. There is plentiful evidence that mutually trusting relationships between students, teachers, and parents lead to better learning outcomes.
Through gathering insights, centering students' needs and experiences, and informing intentional, supportive modes of instruction, we hope these student personas help educators across the country start conversations with principals, therapists, coaches, and families about how we can all better support students like Sarah this year and beyond.
Erin Mote is executive director and co-founder of InnovateEDU, a founding partner with the Educating All Learners Alliance, and the co-founder of Brooklyn Laboratory Charter Schools. Arthi Krishnaswami teaches Design for Social Innovation at Carnegie Mellon University and is the founder of RyeCatcher and the Community Success Institute.
Support The 74's year-end campaign. Make a tax-exempt donation now.