Educator's View: Many Rural Communities of Color Have No Arts Education. That's Why We're Opening Our Maryland Middle School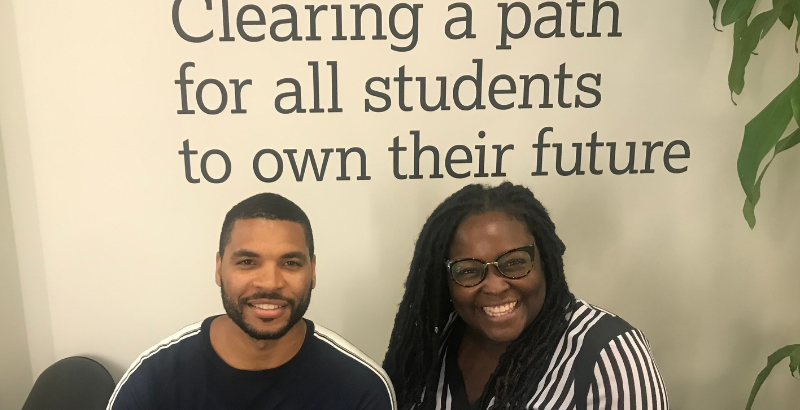 Get stories like these delivered straight to your inbox. Sign up for The 74 Newsletter
When many people hear the phrase "school of the arts," they picture white students in wealthy neighborhoods. This isn't an accident: In America, a high-quality arts or creative curriculum is often limited to privileged communities, especially in middle and high school.
But it doesn't have to be this way. Here in Charles County, Maryland, a rural region where schools primarily enroll students of color, we're creating the area's first arts-focused public school. The Phoenix International School of the Arts (PISOTA) will make a rigorous, internationally focused arts education accessible to a whole new community of students.
We're only one school. But public schools everywhere can use similar strategies to infuse arts education into their classrooms. Every child deserves a chance to thrive in the arts the way I did.
Growing up in Charles County, I was bitten by the theater bug in elementary school. As a preteen and teenager, I rode the train by myself for hours to study and perform in Washington, D.C., because there were no pre-professional acting programs closer to home. I dreamed of attending Duke Ellington School of the Arts, but it wasn't an option because of where my family lived and what resources we had. But even though I didn't get the arts-focused school experience I craved, the lessons I learned from singing, dancing and acting have defined my life.
Research has shown that all students, regardless of what path they take in life, can benefit from arts education. In-school arts programs have been shown to correlate with improved academic performance, increasing students' odds of graduating from high school and enrolling in college. According to the National Endowment for the Arts, among students from low-socioeconomic backgrounds, those who had deep engagement with the arts in school performed better on almost every studied measure than their peers who didn't.
Charles County is home to nearly 11,000 families living below the poverty line, relying on tuition-free public schools. But even though Charles County Public Schools is one of the fastest-growing districts in Maryland, our middle and high school options remain limited. And not one of these existing district schools has a focus on the arts.
We created PISOTA as a public charter school because it's the most inclusive option: Anyone who lives in the district can enroll, tuition-free. Starting in the 2022-23 school year, PISOTA will open enrollment for students in middle school, with a goal of expanding to high school. With only so many hours in the school day, our model is based on:
Accelerated learning strategies. Research shows that learning acceleration — rather than remediation — should drive approaches to address missed learning time. Instead of having students continue to spend time on work below their grade level and hoping that they will eventually catch up, we will prioritize accelerating students to get back on track by delivering engaging lessons that are directly relevant to their interests and lives while focusing on the most critical academic standards needed at each grade level.
Creative process as a learning tool. In addition to academics, we will offer daily instruction in dance, music, acting, visual arts and museum studies. When students enroll, they choose one of these disciplines as a focus area in which they'll receive daily instruction. This isn't just about art for art's sake; the creative process will enrich scholars' learning in their core academic classes. For example, a scholar studying theater and social studies could create a dramatization of historical events, providing context to learn more about the history they're studying in class. The creative process itself helps build key skills that students will carry throughout their lives: inquiry and brainstorming, design and problem-solving, critical thinking and analysis, communication and collaboration.
A globally informed curriculum. Our instruction will be built on the research-based Cambridge International Curriculum, and aligned with the World Economic Forum's guidance on key skills for strong careers. These will include bilingualism and language development, technology and digital literacy, social-emotional skills and a lifelong love of learning. Our goal will be for students to become global thinkers and innovators, who use the creativity and passion of their arts background to create positive change.
That's a big vision, and we're only one school. The good news is, you don't have to start an arts school to give students the benefit of an arts education. Every school can infuse rich, globally informed arts instruction into its classrooms. It will require some rethinking and retooling, shifting of priorities and making sure arts and creative instruction get the funding and resources they deserve. And it will mean rewriting the mental model of who gets to benefit from a high-quality, innovative arts education.
Children in Charles County, those living in rural America, and all across the country, deserve a great arts education. Public schools must make sure they get it.
Angelica Jackson is co-founder and CEO of Phoenix International School of the Arts in Charles County, Maryland.
Get stories like these delivered straight to your inbox. Sign up for The 74 Newsletter