Educator's View: How My School's Care Corps Helps Our Students and Community
Community schools are an old idea that is gaining a lot of traction as the country tries to rebuild and recover after COVID-19 closures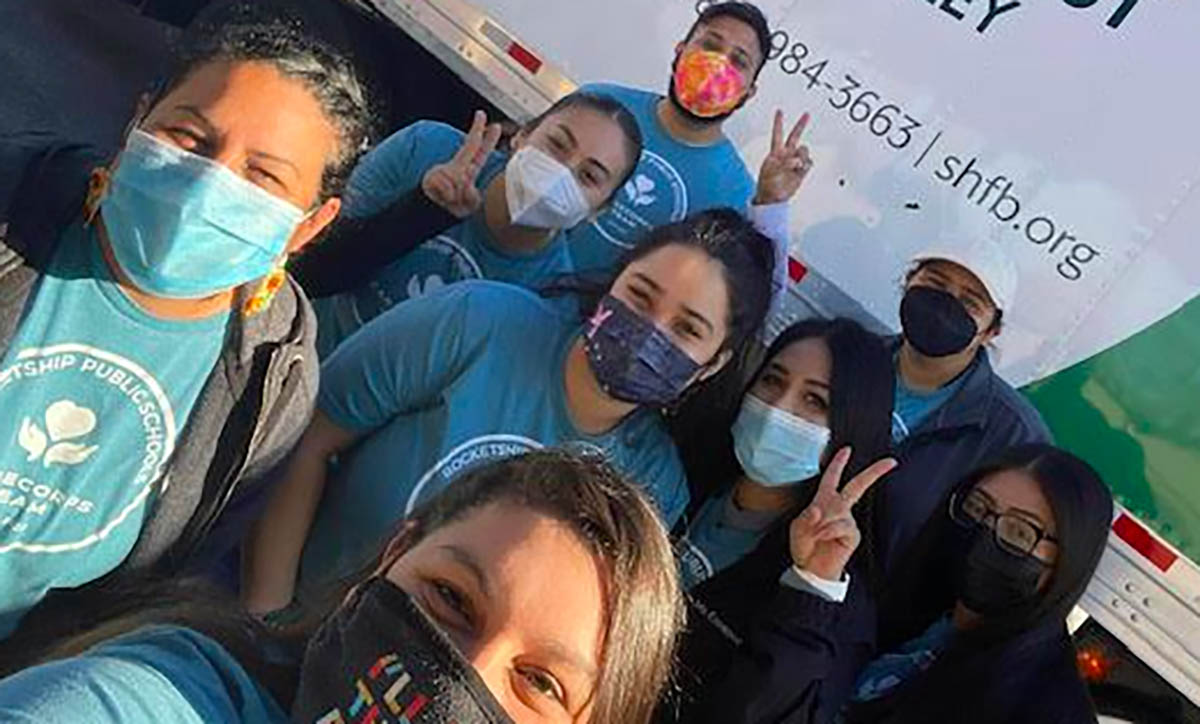 Get stories like these delivered straight to your inbox. Sign up for The 74 Newsletter
A few weeks into this school year, Nancy Covarrubias grew concerned that a second grader at the school where she worked wasn't coming to class. After texting and calling the student's single father for days, Covarrubias showed up at the student's house. When she knocked, she was shocked to see the little girl answer the door with a terribly swollen, red face. The girl had an infected tooth. Her father could not afford a dentist, so the girl had stayed home from school in embarrassment and pain. Covarrubias took the father and girl to the emergency room. The girl had an infection in the bone and, if left untreated, it would have gone septic.
Covarrubias helped the family sign up for emergency MediCal, California's Medicaid program. She translated forms, called agencies and relieved fear for the father, who is a recent immigrant. His daughter got the treatment she needed and went back to school. She hasn't missed a day since, thanks to Covarrubias.
Covarrubias is a Care Corps coordinator at Rocketship Redwood City Prep. It is a full-time position dedicated to helping families meet their basic needs so their children can thrive in school.
We introduced this role across all Rocketship Public Schools in California a few days after COVID shuttered school buildings in March 2020. It quickly became clear how much our families needed support connecting to food, health care, housing and other resources. As 76% are low-income and 73% are Hispanic or Latino, they have been hit the hardest by the pandemic and need help rebuilding the most. Care Corps coordinators help them navigate support systems and get the assistance they need by overcoming language barriers, red tape and lack of internet access to connect them to vital services that are too often cumbersome and complicated.
The Care Corps is an expansion of Rocketship's community schools model, which supports the whole child and families both inside and outside the classroom. It is an old idea that is gaining a lot of traction as the country tries to rebuild schools coming back from COVID-19 closures. However, as we've seen serving low-income students of color for the past 15 years, the pandemic only exacerbated inequities that students had battled every day. Integrating student supports like mental health services, small-group instruction and individualized learning into the traditional school day, having a daily, dedicated social-emotional learning bloc, extending learning time, making home visits, engaging with families and collaborating with parents to accelerate learning and growth have been part of Rocketship since Day One.
We could not do this work without the backing of the California Department of Education, which has deeply invested in community schools, starting last spring with a Community Schools Partnership Program grant and expanding this spring with a $3 billion grant program. We are thrilled that Rocketship California is the largest charter network awarded grants as part of the Community Schools Partnership Program.
Schools are uniquely positioned to be hubs for community wellness and transformation. We have seen what is possible when we invest in community public schools, and our doors are always open to those who want to learn, grow and transform their communities.
COVID revealed the critical importance and power of community schools — not just in times of crisis, but as foundations for vibrant, thriving cities. It's time to come together and seize this opportunity to reimagine and unleash the true power of community public schools.
Get stories like these delivered straight to your inbox. Sign up for The 74 Newsletter