Educator's View: Assessing Students Properly Requires More Than One Test. And Some of Them May Not Be What You Think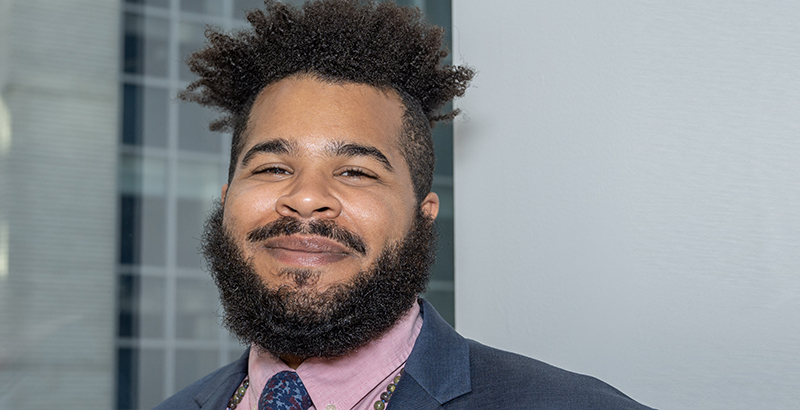 No paywall. No pop-up ads.
Nearly two full years into the pandemic, schools and students across the country are continuing to grapple with disruptions, which have led to missed instructional time, widened racial disparities and exacerbated behavioral health challenges. As many states begin to rethink their approach to testing during this difficult time, it will be critical that they use a holistic system of assessments to better understand students' academic and social-emotional needs.
Despite some of the negative impacts of high-stakes state testing, well-designed assessments can be a critical and helpful tool for both teachers and students. This is especially true of predictive and informative tests that provide educators with real-time direction for what students need to learn in order to meet academic and non-academic standards and to hone essential skills. As a fifth grade teacher from 2016 to 2018, I used various assessments to develop daily lesson plans, craft student-specific learning interventions and share students' progress with them and their families.
But these "assessments" may not be what you think.
First, to best support my students daily, I assessed each child's social and emotional well-being.
My students' success — measured by both improved state test scores and individual growth — was mainly due to the strength of their relationships and classroom culture. Without strong relationships with and between students, little will be achieved in the classroom. To assist in building relationships and classroom culture, I checked in with each student every morning as they entered the room. This informal daily routine was crucial.
One morning, for example, a student told me her father had been released from prison, but was arrested again the following morning. She had looked forward to him coming home, only to have him ripped away the very next day. While she was physically present in school, learning was not something she could focus on without appropriate support. Fortunately, she felt comfortable sharing with me. This, in turn, allowed me to support her by making time and space for her to speak with the school counselor, talk with her best friend, write in her journal and receive ongoing social and emotional supports. Despite the traumatic events that had unfolded just hours before she arrived at school, she received prompt assistance, largely due to the trusting relationship we had previously built. Her classroom environment was empathetic, and she was able to end the day with a firm grasp of the academic material presented.
A second assessment I relied on was the Dynamic Indicators of Basic Early Literacy Skills (DIBELS). This short, predictive test measures a student's grasp of literacy skills, including reading fluency, comprehension and phonics, in real time. Each week, I DIBELS tested all below-grade-level readers, helping identify support areas and develop student-specific reading interventions.
For example, another student of mine had entered fifth grade reading at a second-grade level, partly because of prior suspensions and expulsion from school when he was in fourth grade. I became a teacher so Black and brown students like him would have a Black educator they could see themselves in — a teacher who would not look at them as a problem, but as a whole child, accepted, loved and welcomed in our classroom.
Each week, this student took the DIBELS assessment, which helped me develop specific supports to help improve his literacy skills. But although DIBELS was a great tool for understanding precisely where he needed support, nothing was more valuable than how he responded to his own progress. It was clear how much his confidence had grown and how proud he was of himself. This, coupled with student-specific data and a culturally responsive classroom, helped him grow from second-grade to a fifth-grade reading level in just the first half of the school year.
The third type of test I relied on were quizzes following each lesson. By checking for understanding, I was able to reteach specific skills or material and identify any student or classwide misunderstandings.
For example, after reviewing a short formative assessment — an exit ticket — after a math lesson on the order of operations, which some may know as "PEMDAS," or "Please Excuse My Dear Aunt Sallie," I realized that five students had the operations out of order. These students were adding before they multiplied, which led them to the wrong answer. Having access to real-time, student-specific data helped me identify not only which children needed extra support, but also where they needed it.
High-quality, standards-aligned assessments, developed to intentionally reduce unintentional biases, are vital for educators to meet the daily needs of their students. Especially when they are components of a more extensive teaching and learning system, one that includes high-quality instruction, materials and classroom environments where students feel accepted, heard and loved.
Jamil Modaffari is a research assistant for K-12 Education Policy at the Center for American Progress and a former fifth-grade teacher.
Get stories like these delivered straight to your inbox. Sign up for The 74 Newsletter