Educator's View: As a Teacher, I Feel More Powerless and Stressed Than Ever
Gun violence, the pandemic, the workload, low pay, student debt — teachers are expected to compartmentalize, but we are out of compartments to fill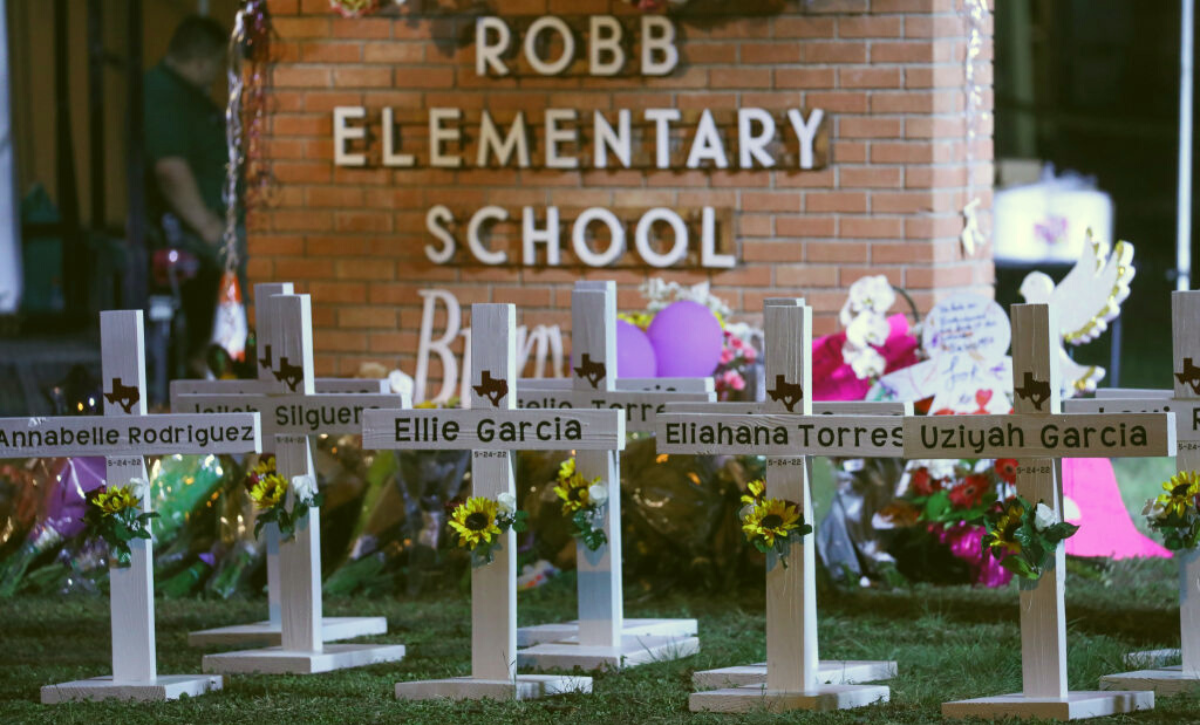 Get stories like these delivered straight to your inbox. Sign up for The 74 Newsletter
When I saw the images coming out of Uvalde, Texas, my mind raced to, "What would I do if an active shooter entered the school?" I don't have the cabinet space to hide the 30 kindergartners in my class. This causes me to feel very anxious.
I know teachers are expected to compartmentalize, but we are out of compartments to fill. Given their age, it's challenging to talk to my students about what happened at length. So, I am just supposed to go on with my day, business as usual, and teach. 
After more than two years at the forefront of the response to the pandemic, all we hear from politicians is what else they think teachers can shoulder. Having to worry about my health and my students during this pandemic has been extremely stressful. Having more than a full workload, while still having to pay my loans, is a lot to bear.
This dissociation from the teacher's reality deteriorates our mental health which can lead to a mass exodus. Teachers don't want to leave the field of education, but we continuously feel powerless. And making us carry guns, which some politicians want us to do, would only make it worse.
Teachers don't want to be armed. In 2018, a survey of almost 500 U.S. teachers found that 73% oppose proposals to arm school staff. Think about it: Most law enforcement officers get on average 168 hours of training on firing weapons, self-defense and use of force — and as we saw in Uvalde, that training is often inadequate for the moment. Teachers won't receive that kind of training. The chances that a student can get access to a gun a teacher is carrying, or that a teacher shoots a bystander by mistake, are far too great.
There is so much to be done on gun control and school safety. But all the talk is about locking doors, and having so much security in the schools that it all feels more like a prison. All of this adds to the feeling that teachers don't matter in a time of crisis. Why isn't there a sense of urgency around protecting and healing teachers?
We all know that teaching is among one of the most stressful professions, and recent events have exacerbated that. A RAND survey from June 2021 found that teachers were almost three times more likely to report symptoms of depression than other adults. It's no surprise that during the pandemic the number of public school teachers shrunk by 7%, according to the Economic Policy Institute. Those statistics demonstrate all that I and many of my colleagues are feeling: burnout and living under constant fear and stress.
Legislators need to start putting real dollars into mental health supports for teachers. This means more than just having a "massage" day for teachers or getting me cupcakes. The Education Department has already outlined some initiatives that can work nationwide. With government funding and support, school administrators need to create leader-to-teacher or peer-to-peer support systems, allow for more planning time for teachers to prepare for lessons and hire additional support staff, like AmeriCorps members, to serve as tutors and assist with administrative responsibilities. There need to be more substitute teachers to fill in, and for that to happen we need to increase daily pay or stipends for those teachers, or establish a resident substitute program, or remove barriers so retired teachers can substitute.
There is no question that an increase in pay for all teachers is necessary, as outlined by Secretary of Education Miguel Cardona. The Education Department's budget for Fiscal Year 2023 includes nearly $600 million in new funds for teacher recruitment and retention, but I won't hold my breath to see that become a reality. What can be done is to expand loan forgiveness for teachers. After seven years in teaching, I am still paying off my student loans. I am getting my doctorate and I am $100,000 in the red. Right now, even if I qualified for the Teacher Forgiveness Loan program, the limit is up to $5,000 for elementary educators like me, and if I specialized in math or science, that would only be up to $17,000. That's just not enough.
All these issues — fear of gun violence, the pandemic, the workload, low pay, college loan debt — contribute to the feeling of stress and powerlessness that teachers feel every day. Why do I stay? For so many teachers, it is about seeing our students' faces every morning, eager to learn, hopeful about the future. I strive every day to keep my students safe and stress-free. Please prioritize doing the same for me.
Get stories like these delivered straight to your inbox. Sign up for The 74 Newsletter