Education Through the Pandemic: From Florida's Remote Learners Falling Behind In-Person Peers to Houston Schools Scoring Record Failure Rates, 9 Ways States & Educators Are Coping With COVID-19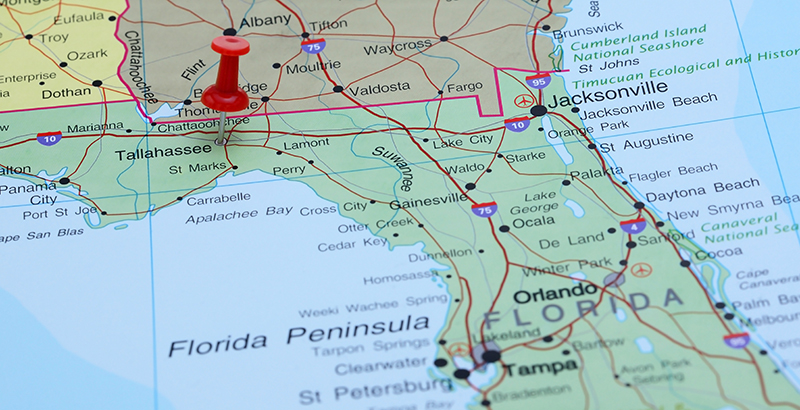 This update on the COVID Slide collects and shares news updates from the district, state, and national levels as all stakeholders continue to work on developing safe, innovative plans to resume schooling and address learning loss. It's an offshoot of the Collaborative for Student Success' COVID Slide Quick Sheet newsletter, which you can sign up for here.
Education advocates, prominent lawmakers, and even regional newspaper editorial boards, are voicing support for administering state standardized assessments this spring as required under federal law. Their support comes even as many reluctantly agree that temporarily decoupling test results from accountability measures may be necessary amid the pandemic. Dale Chu, author of the Testing 1-2-3 blog on Assessment HQ, highlighted several of these statements last month, including from Eric Davis, the chairman of the North Carolina State Board of Education: "An essential element of our education recovery from the pandemic is to get as much information as we can about where students are academically and be able to determine strategies, resources, personnel about how to move our students forward."
As a "flood of new data" emerges regarding the magnitude of learning loss for America's students, states are increasingly confronting the flurry of questions they are receiving about their plans for assessing students.
In states like Missouri and Texas, state officials are proceeding with administering spring assessments, but are amending how the data will be weighed in accountability systems like school evaluations. In other states, like Ohio and New Jersey, debate on the issue has been more intense and public, with advocates worried that, without a firm commitment to administering state assessments, states are "almost sure to take a scattershot approach, spreading limited resources thinly in the hopes that some reach the pupils who most need extra help."
Here are nine updates from across the country about how states and school systems are confronting the challenges posed by the coronavirus pandemic — and working to preserve student learning:
1 FLORIDA – Remote Learners Are Falling Behind In-Person Classmates
Escambia County has found that, after the first semester of online/in-person hybrid curriculum, children who chose virtual learning had overall worse attendance and academic progression than children who participated in in-person learning. District officials pointed to increasing rates of students returning to classrooms, with nearly 70% of students now attending in-person, as reason for optimism.
2 MONTANA – Innovative Tutoring Program Pairs With Hybrid Schedules to Aid Families With Remote Learning
A tutoring program that serves the Bozeman, Mont., area has established a new program designed to support students engaging in remote and blended learning. Peak Potential offers small, socially-distanced classrooms, Zoom meeting capabilities, and organizes online and offline learning activities to keep students engaged. While some students come every day, others attend based on local schools' hybrid schedules. Christa Hayes, a member of the Peak Potential team, said the program was established when it was clear the pandemic would last well into this school year, and that their goal was to help families who had struggled with remote learning due to working full-time jobs. Recognizing that some families may be experiencing financial concerns, Hayes said additional assistance was available and that no family has been turned down for financial reasons.
3 NEW YORK — School Closings Threaten Gains of Students With DisabilIties
With schools across the nation having been closed since the spring, many of the nation's 7 million students with disabilities have been without adequate services. For students with the most severe disabilities, progress lost can represent a decline in skills like walking, speaking, or meeting basic needs independently. In New York City, the nation's largest school district, a number of student and parent advocacy groups are claiming that the city's school reopening plan has failed to meet the needs of students with disabilities, echoing a lawsuit filed in the fall against the district. At the federal level, 12 education and civil rights organizations, including the National Center for Learning Disabilities, sent a letter to the incoming administration of President-elect Joe Biden calling for increased federal oversight of state accountability plans, more robust resource equity, and a renewed commitment to academic and civil rights data for student subgroups, including students with disabilities.
4 TEXAS – Houston School District Sees Record Failing Grade Rate This School Year
Houston Independent School District, the largest school district in Texas, reported that 42% of enrolled students have failed at least one course during the first six weeks of the school year. Ibrahim Firat, chief educational consultant with Firat Education, noted a typical fail rate at the point in the school year of around 10 percent. Firat said he expects the fail rate to continue to increase until the pandemic begins to wane and students return to in-person learning. Districts across the state are experiencing similar problems, with Cypress-Fairbanks Independent School District, Aldine Independent School District, and Fort Bend Independent School District also reporting concerning numbers of students failing at least one course in the first grading period.
5 ARKANSAS – State Officials Launch Effort to Engage Students Missing From Class
Last month, Arkansas' Secretary of Education Johnny Key said that 5,125 at-home students had been marked as "no shows" — either for not logging into their classes or for not participating in online learning. Now, an effort by the state's Division of Elementary and Secondary Education is attempting to contact missing students and address barriers to access and attendance. By mid-December, the initiative reported success in reaching and developing coaching and reentry plans for nearly 1,000 students.
6 MICHIGAN – School, Health Providers Team Up to Combat Rising Mental Health Concerns
School counselors and educators report seeing an increase in students who are experiencing mental health issues stemming from the pandemic, reports Eleanore Catolico for Chalkbeat Detroit. According to a nationally representative survey of high school students conducted by America's Promise Alliance, students nearly everywhere are experiencing more stress, anxiety, and depression. The "collective trauma" experienced by students and families results in higher rates of poor academic performance, chronic absenteeism, and even dropping out; concerns that are prompting Michigan education and health leaders to identify possible solutions. Among the numerous local efforts, Grand Rapid Public Schools is leveraging social workers and counseling staff to offer virtual therapy sessions and the University of Michigan's TRAILS program, which provides mental health training and resources to educators, has worked with the Detroit Public Schools Community District to create a community mental health initiative.
7 NEBRASKA – Districts Experience Sharp Drops in Graduation Rates
In one of the first statistical snapshots of the pandemic's toll on Nebraska students, state education officials reported a significant decrease in graduation rates last spring, when schools were forced to abruptly transition to online learning. The graduation rate in Omaha Public Schools declined 3 percentage points, marking the district's lowest graduation rate in a decade. Nebraska Education Commissioner Matt Blomstedt warned that, with the virus resurgent and waves of schools closing once again, the current senior class could see an even larger decline.
8 PENNSYLVANIA – City Program Expands to Offer Free Internet to More Families
Philadelphia's PHLConnectED program, which works to provide free internet services to students learning remotely, is expanding its eligibility requirements to reach more students. Otis Hackney, the mayor's chief education officer, said that the city has been able to help 12,000 families get online for remote learning via city programs and a special Comcast offer. Hackney recognized, however, that thousands of families could still use assistance and that the expanded PHLConnectED program would continue working to reach students.
9 ILLINOIS – Advocacy Report Captures Experiences of Illinois Students, Families During Pandemic
Advance Illinois, an independent policy and advocacy organization that works to advance and improve state public education systems, spoke to more than 120 students, parents and caregivers to inform their recent report on COVID-19's effect on education. The report, "Education in a Pandemic: learning from Illinois Students & Caregivers to Plan for the Road Ahead," details individuals' experiences, as well as outlines five suggestions for state leaders planning for pandemic recovery, including prioritizing resource equity, collecting and sharing data on student learning, and creating a "comprehensive recovery and rebuilding approach that takes the long view."
Get stories like these delivered straight to your inbox. Sign up for The 74 Newsletter