Education Through the Pandemic: From California's Debate About Extending Distance Learning to a NC Proposal to Give Families $1,000 in Learning Recovery Aid, 10 Ways States Are Confronting COVID Slide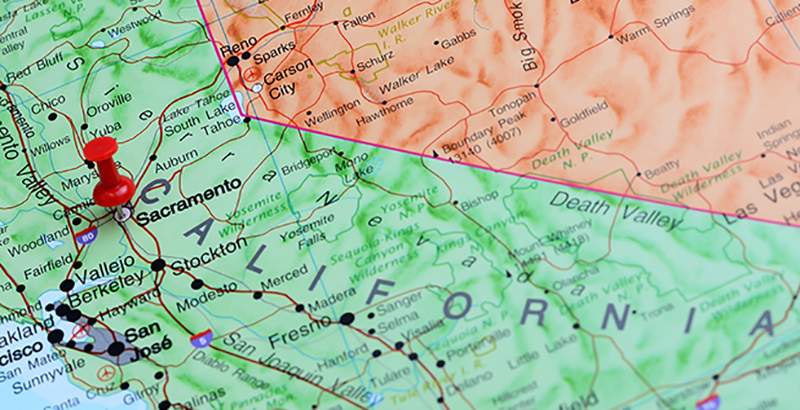 This update on the COVID Slide collects and shares news updates from the district, state, and national levels as all stakeholders continue to work on developing safe, innovative plans to resume schooling and address learning loss. It's an offshoot of the Collaborative for Student Success' COVID Slide Quick Sheet newsletter, which you can sign up for here.
Across the nation, states and districts have big plans for summer school this year, with schools aiming to leverage billions of dollars in federal aid to provide opportunities for students to accelerate their learning and address lost instruction that many educators and experts have feared could have damaging consequences for students long beyond the pandemic.
In Georgia, for example, officials are partnering with TNTP, formerly The New Teacher Project, to offer schools an acceleration handbook to guide summer instruction, while Louisiana aims to provide parents access to free, online resources geared toward engaging children during the summer. States like California and New York are also hoping to kick off robust acceleration and remediation efforts during the summer, though officials are openly worrying whether teachers will opt to sign up to teach in summer programs after the most grueling school year in memory.
Texas, in a move that could revitalize the educator pipeline in the state even as schools reopen from the pandemic and create goals to tackle learning loss this summer, announced it would launch an incentive pay program designed to reward teachers serving in low-performing and high-need schools. With the goal of supporting states as they prop up summer learning plans, nonprofit advocacy and research organizations, like FutureEd and CRPE, are increasingly reviewing states' summer plans and offering recommendations and best practices to guide and assess summer programs.
But according to the latest EdWeek Research Center monthly COVID-19 survey, 92 percent of teachers say teaching is more stressful now than prior to the pandemic – with most saying it has only grown more challenging during the pandemic. Also, 88 percent of teachers, principals, and district leaders have now been fully vaccinated against COVID-19. The significant bump in teacher vaccination rates coincides with updated federal guidance green lighting vaccinations for 12-15-year-olds and stating that vaccinated adults could go maskless in many places.
Beyond issues of teacher burnout and summer planning, here are nine other updates from across the country about how states and school systems are confronting the challenges posed by the coronavirus emergency — and working to preserve student learning amid the pandemic:
CALIFORNIA – Lawmakers Split on Future of Virtual Learning
State educators and policymakers are divided over whether or not they should continue to offer distance learning next year. This decision will affect the new state budget and potentially how the state defines public education for years to come. Currently, the waiver that has allowed for distance learning in the state is set to expire on June 30, fueling legislators' urgency on considering the issue. While some officials push for a hybrid model, others are concerned given emerging research showing that disadvantaged students fell behind their peers during distance learning.
NEVADA – Lawmakers Consider Permanent Virtual Learning Options
Nevada education officials are considering whether or not to continue offering a remote learning option to students even after the spread of the coronavirus pandemic no longer necessitates it. Clark County School District, the largest district in the state and the fifth largest in the nation, will offer remote and in-person learning options at all school sites in addition to expanding its 100% virtual Nevada Learning Academy. A bill being considered in the state legislature would expand such offerings across all districts in the state, compelling districts to make a plan for virtual education and to ensure students have access to technology.
PENNSYLVANIA – Bill Would Allow Parents to Hold Students Back This Year
Senate Bill 664, sponsored by Senate President Pro Tempore Jake Corman, would make parents responsible for deciding whether their child should advance to the next grade level. Currently, grade promotion decisions are made by the school and teacher in consultation with parents. Corman stated that parents are likely to have the best understanding of their children's level of learning loss and should be empowered to make decisions for their children. If passed, the bill would only apply for the 2021-22 school year.
NATIONAL — Remote Learning Isn't Going Away. Will It Create Separate (and Unequal) School Systems?
Even as the majority of U.S. public schools reopen their doors to allow students back into classrooms, the American education system appears to have accepted that virtual schools and online instruction are here to stay, albeit in various capacities and forms. Education Week reporters Catherine Gewertz and Benjamin Herold have extensively explored the topic and, in their coverage, have depicted the rapid rise of virtual learning systems at the onset of the pandemic and their unstable and halting growth as the pandemic begins to subside. Even if 1 in 5 students were to consider or participate in virtual schooling next school year, that would create "a whole new parallel track for schools," which could present significant concerns around separate and potentially unequal opportunities, said Heather Schwartz, a RAND Corp. researcher focused on studying remote learning options. This concern, combined with a growing belief that COVID-19 learning disruption could impact the nation's youngest students for decades, are also prompting some states and districts to move to limit virtual learning options, rather than expand them, as the pandemic subsides.
MICHIGAN – Districts Navigate a Difficult Assessment Season
Some Michigan school districts are strongly encouraging students to participate in spring testing this school year, with local officials stating the need for data to understand where teaching and learning suffered and how gaps can be addressed next school year. While typically required to test in grades 3, 8, and 11, Michigan students have the ability to opt out of testing, as the federal government waived the state's 95% participation requirement.
FLORIDA – Governor Hopes for a 'Normal' School Year, Downplays Masks
Gov. Ron DeSantis recently commented during a visit to a school in Jacksonville that his administration would like to see a "normal school year" starting this fall. He also commented that children do not need to wear masks but neglected to mention whether the Florida Public Department of Education would limit districts' abilities to enforce mask mandates. Currently, the Centers for Disease Control and Prevention still recommends children wear masks in public, where social distancing is not possible.
NORTH CAROLINA – Proposal Would Provide $1,000 to Families for Learning Recovery Options
The North Carolina General Assembly is considering House Bill 934, which would give parents of school-aged children money to spend in an effort to increase students and families access to accelerate learning programs as schools emerge from the pandemic. The bill would create the Student Success Program and offer eligible families $1,000 per student, with a maximum of $3,000 per household that could be spent on summer learning or after school programs. If passed, the funding would be made available by August of this year.
SOUTH CAROLINA – Partnership to Focus on Alleviating Teacher Shortage
With the goal of addressing a teacher shortage across the state, the University of South Carolina and the Center for Teaching Quality, a non-profit, established the Carolina Collaborative for Alternative Preparation (CarolinaCAP). The program allows those who have graduated with a bachelor's degree in education to begin working in a classroom as they earn finalize teaching credentials and licensure. Due to the pandemic, CarolinaCAP launched fully online, but representatives of the two organizations said there are plans for a potential hybrid model moving forward.
COLORADO – Officials Propose Plan for Early Childhood Agency, Expanded Programming
A bill being considered in Colorado would establish a dedicated early childhood department tasked with building a plan for universal preschool in the state by 2023. Using funds from a new nicotine tax recently approved by voters, the expansion of pre-K in the state would aim to tackle flagging literacy rates, help address early achievement gaps between student groups, and create foundations for improved mental health and community resources for students at earlier ages. Expansion of pre-K programming in Colorado represents a major campaign promise for Gov. Jared Polis, who announced the proposed legislation alongside a number of prominent early childhood advocates.
Support The 74's year-end campaign. Make a tax-exempt donation now.