Educating Through COVID: From Utah's Substitute Teacher Crisis to a Driver Shortage in Chicago Leading District to Look Beyond Yellow Buses, 9 Ways States Are Confronting the Crisis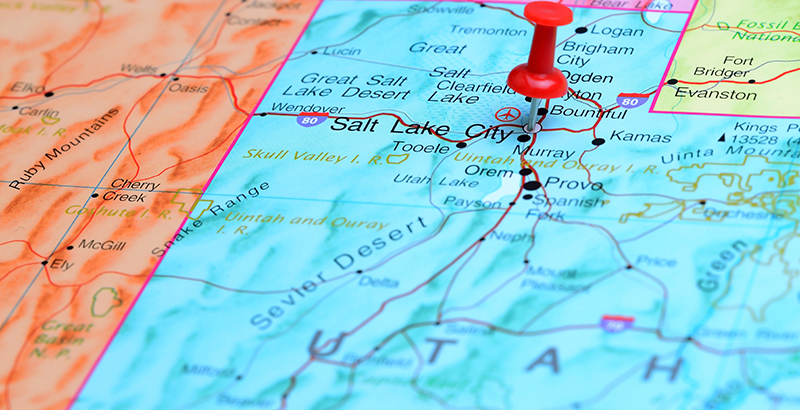 Get stories like these delivered straight to your inbox. Sign up for The 74 Newsletter
Marguerite Roza, director of the Edunomics Lab at Georgetown University, delves into a conversation in Education Next concerning how school leaders can most effectively use COVID-19 relief funds to accelerate learning, give students needed support, and position schools for success as the pandemic wanes.
Roza touches on promising ways she's seeing the money being spent, including "districts adapting to help make sure students are returning — things like finding ways to transport kids during bus driver shortages, updating ventilation, creating virtual offerings where needed, and so on." She also emphasizes that "while the feds attached very few strings to this money, one significant string is the requirement that districts engage with their communities when making spending decisions."
Looking beyond issues of relief funds and federal oversight, here are eight other updates from across the country about how states and school systems are confronting the challenges posed by COVID-19 and its variants — and working to preserve student learning amid the pandemic:
UTAH — School Districts Are Offering Extra Pay to Attract Substitute Teachers to Avert Crisis. Will it Work?
In recent weeks, increasing numbers of Utah school districts are acting on the hope that pay increases and bonuses will attract more substitute teachers, as shortages enter "crisis" territory. Ben Horsley, the spokesman for Granite School District, said shortages are a funding issue and school districts are competing with each other for the same substitutes — as well as with outside companies that might be able to pay more. School officials say they're willing to try different things, like bonuses, to get the numbers back to a more manageable level. In Utah and elsewhere, widespread staffing shortages appear to impact low-income communities hardest throughout the pandemic.
FLORIDA — Move to End Standardized Testing in High Schools Draws Both Praise and Concern
In September, Florida Gov. Ron DeSantis proposed the "elimination" of the Florida Standards Assessment, instead advancing a plan to implement "progress monitoring" in schools throughout the year. However, some parents and educators have been sharing concern and skepticism over the plan. One parent worried about schools' ability to understand how students are progressing. "To take it away completely off the board and not have an idea where someone might be could set a tone … of 'We don't have confidence in you to reach this mark even though it's been a difficult year," she said.
DELAWARE — Fueled by Grants, States Bet Innovative Career Training Programs Will Lure Disengaged Youth Back to School
The 74's Beth Hawkins documents a robust effort by private and civic leaders to support the growth of "promising career-pathway programs" in schools in states across the country, offering grants as large as $25 million to spark innovation. From apprenticeships with restaurants to operating vertical farms, students should have access to career opportunities and hands-on experiences at younger ages and across communities, say philanthropic organizations like the Walton Family Foundation and Bloomberg Philanthropies. A number of states are in agreement with the strategy to challenge schools to offer students the opportunity to earn job credentials or even employment after graduation — Delaware, Texas, and Tennessee each bolstered career programs as part of their K-12 recovery plans.
PENNSYLVANIA — Fair School Funding Trial Begins
Attorney Katrina Robson wove history, statistics, and heart-tugging stories of teacher sacrifice and student deprivation into a 90-minute opening statement to dramatize stark inequities among rich and poor school districts in the Commonwealth, where spending disparities are among the highest in the country. The plaintiffs, who also include three families, the Pennsylvania chapter of the NAACP, and the Pennsylvania Association of Rural and Small Schools, say that the system violates the state constitution's mandate for a "thorough and efficient system of education" as well as its equal protection clause. The wide gaps in education spending discriminate against those who live in the underfunded districts, they say. At the heart of the case, first filed in 2014, is Pennsylvania's system for funding education — the amount of state aid it sends to its 500 school districts, and how that money is distributed. In Pennsylvania and elsewhere, state education aid is meant to make up the difference in local property wealth and taxing capacity.
EARLY EDUCATION — Kindergarten Enrollment Slumped Last Year. Now, Some Schools See Rebounds Among Youngest Students
After seeing sharp declines in the number of students entering kindergarten during the pandemic, many schools are seeing a rebound in enrollment as students and families re-engage with schools. Reporting for Chalkbeat, Kalyn Belsha writes that many suburban and rural schools are seeing rebounds in early grade enrollment that sometimes eclipse numbers prior to the pandemic. Whereas, "many big-city districts that were shrinking pre-pandemic saw overall enrollment drops again after experiencing especially large declines last fall." Districts are pointing to larger population declines and decreases in birth rates as additional factors for their shrinking enrollment beyond the pandemic, though officials say long term trends "remain to be seen."
ILLINOIS —Chicago Might Rely Less on Yellow Buses to Transport Students Next Fall
Struggling to attract and retain bus drivers, Chicago Public Schools is considering a longer-term strategy aimed at reducing the overwhelming reliance on yellow buses to transport students to schools. During the pandemic — in ChicaGo and other cities — districts offered families financial incentives for coordinating their children's transportation or have increasingly partnered with ride-share services like RideAlong. "I am not sure if for next year having yellow buses should be the exclusive mode of transporting students," said district CEO Pedro Martinez. "Our old way of thinking might be too restrictive."
MICHIGAN — Dyslexia Bills Launch Debate over Supporting Struggling Readers
Following emotional testimony, Michigan lawmakers have renewed their efforts to pass a package of bills designed to help struggling young readers. The bills would require schools to screen students for dyslexia characteristics and increase teacher training requirements so teachers are better able to identify and address reading problems. The proposed laws have drawn unusually broad support from lawmakers and experts across Michigan's political and geographical divides, who say the state has not done enough to identify and support struggling readers. However, ​​some literacy experts and school officials urged caution about the bills, calling them overly prescriptive and too similar to policies that have proven ineffective in other states.
CALIFORNIA — As State Aims to Come From Behind in Making Sure Children Learn to Read, Some Say Push Is Political
In an attempt by state leaders to address gaps in reading education across the state of California, Gov. Gavin Newsom signed legislation last month ensuring that prospective teachers learn reading instruction practices backed by research, while another proposed bill would require universal screening for dyslexia. Meanwhile, state Superintendent Tony Thurmond has launched his own literacy agenda, creating a task force aimed at making sure all third graders can read by 2026 and pledging to distribute 1 million books to students.
This update on pandemic recovery in education collects and shares news updates from the district, state, and national levels as all stakeholders continue to work on developing safe, innovative plans to resume schooling and address learning loss. It's an offshoot of the Collaborative for Student Success' QuickSheet newsletter, which you can sign up for here.
Get stories like these delivered straight to your inbox. Sign up for The 74 Newsletter