Education Through a Pandemic: From Protests in Maryland Pitting Parents vs. Teachers Over Reopening to Oregon's Revamped Attendance Policy, 9 Ways States and Schools Are Coping With COVID-19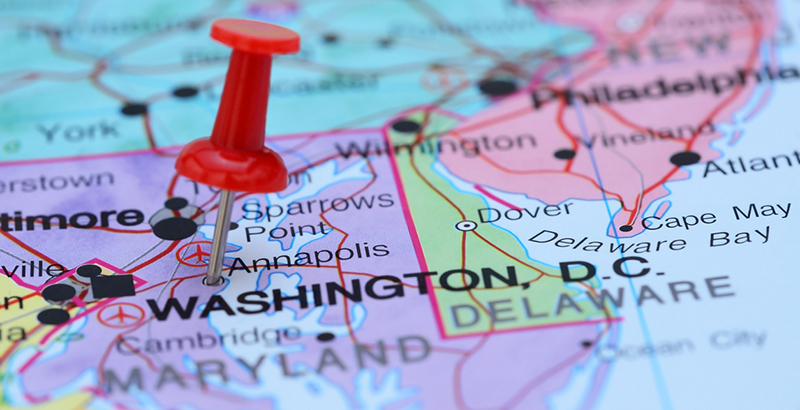 This update on the COVID Slide collects and shares news updates from the district, state, and national levels as all stakeholders continue to work on developing safe, innovative plans to resume schooling and address learning loss. It's an offshoot of the Collaborative for Student Success' COVID Slide Quick Sheet newsletter, which you can sign up for here.
The coronavirus pandemic, through necessitating virtual learning and forcing extended school closures, has beamed a spotlight on the extent of education inequity in the United States.
After a nationwide realization that millions of students didn't have the necessary equipment or access to infrastructure to move learning online, researchers and advocates are now following a trend of schools reopening sooner in more affluent communities. Further, even where schools have not reopened, wealthier and better connected parents are dishing out unprecedented pay rates for private teachers, tutors, and neighborhood-sourced pandemic pods, widening opportunity gaps even further.
The trend has motivated some districts, like the Los Angeles Unified School District, to begin thinking through a pilot program of free tutoring for families without the ability to pay large sums for private education resources.
Meanwhile, a dramatic, 41% increase in demand for low-cost laptops and Chromebooks has resulted in months-long shipment delays for districts across the nation that placed record breaking technology orders this spring and summer. A nationwide survey conducted by the EdWeek Research Center found that only 11 percent of respondents said that all of the students in their school or district have adequate home internet access required to fully participate in online learning, despite a rapid increase in programs and investments to supply families with tech access.
For example, a number of state-level grants have been announced that invest portions of the nearly $550 million that Congress allocated to the ReConnect Program, which seeks to bring high-speed broadband connections to homes, businesses and community facilities that currently lack access. While these investments show a valiant effort to address the digital divide, education officials and advocates continue to call for additional funding and efforts to close the gap.
Here are nine other updates from across the country about how school systems are confronting the challenges posed by the coronavirus pandemic — and working to preserve student learning:
1. MARYLAND – Parents Protest Virtual Learning, Teachers Protest Reopening
In Maryland, parent groups are using their collective voices to speak up. Some parents of Frederick County Public School students have planned a day-long protest of virtual learning and to push for a return to schools. School Superintendent Terry Alban commented that she respects the parents' rights to express their concerns but that schools will continue on their virtual learning plans as scheduled. Similarly, the Teachers Association of Anne Arundel County had hundreds of teachers protest the Anne Arundel County Board of Education hybrid plan to reopen schools, stating that it is unsafe for staff and students to return to classrooms.
2. OREGON — 'New Normal' Requires New Approach to Attendance Policies
For years preceding the COVID-19 pandemic, the Oregon Department of Education had worked to increase schools' attendance rates, which in the state's accountability plan, directly informs enrollment and funding systems. School districts in the state are now tracking attendance this fall by a student's participation in video classes, communication with the teacher through text or email, or when they post completed coursework.
3. ARIZONA – Hundreds Quarantine at One High School, Casting Doubt on Reopening
Over 450 students and staff members at an Arizona high school have been told to quarantine while the school district investigates an outbreak of novel coronavirus. School officials note that the Pinal County Public Health Department required the school to be closed due to the number of people who needed to quarantine, not because of the number of positive cases. The school was scheduled to reopen earlier today.
4. CALIFORNIA – Case Studies Show Districts Struggled to Prepare and Support Teachers in Distance Learning
Although 85% of California superintendents polled said they offered their districts tools to assist with the switch to distance learning, many teachers state they needed more help than was offered. Teachers turned to the Internet, joined Facebook groups, and watched YouTube and other online training videos. Despite the difference in opinion, Linda Darling-Hammond, President of the California State Board of Education, suggested that distance learning could lead to a greater focus on lesson planning and actually increase the quality of instruction in many places.
5. NEW MEXICO – Schools Accuse Secretary of Education of Overreach
A lawsuit filed by a coalition of school districts in New Mexico state court requests that a number of measures implemented by Education Secretary Ryan Stewart during the coronavirus pandemic be limited. These measures include mandated COVID-19 testing of staff, requirements for how and when student lunches are distributed, and the most controversial, strict restrictions on in-person instruction throughout the state. Gallup-McKinley School District Superintendent Mike Hyatt noted that local school boards are capable of listening to the science and safety protocols and can make decisions independent of the state department of education.
6. COLORADO – Denver Reconsiders Its Reopening Plan As Cases Tick Upward
Denver Public Schools recently announced that students who meet specific criteria will now be able to be tested for free through a program called COVIDCheck Colorado. District officials are hopeful that easily accessible tests will reduce the spread of COVID-19 within schools and the community as well as assisting with contact tracing efforts. Currently, Denver Public Schools elementary schools are allowing in-person learning, but middle and high school students will continue their distance learning plan until at least November 9.
7. ALASKA – Sports Championships Cancelled As Virus Cases Climb
The Alaska School Activities Association voted unanimously to cancel all high school fall state championships after a sharp uptick in coronavirus cases. This decision followed the association's board of directors meeting with Department of Education Commissioner Michael Johnson, Alaska Chief Medical Officer Anne Zink, and Division of Public Health physician Liz Ohlsen. The start of winter activities has also been postponed until the board is able to adopt a revised calendar.
8. SOUTH CAROLINA – Superintendent Discusses Investments in School Protective Equipment
South Carolina's Education Superintendent Molly Spearman stated that she sent over 1,300 schools $43 million worth of protective equipment in an effort to make the return to schools as safe as possible. Across the state, over 800 students and 330 teachers have contracted COVID-19.
9. MISSOURI – Columbia Elementary Students Returning to Classes
The Columbia Board of Education voted to allow pre-K through 5th-grade students to begin returning to school in-person for four days a week, following a meeting in which parents showed up to express frustration with online learning systems. Local teachers and the President of the local teacher's union were among attendees who disagreed with the push for reopening schools in the area.
Get stories like these delivered straight to your inbox. Sign up for The 74 Newsletter