Educating Through COVID: From South Dakota Approving Tutoring Incentives For Current School Staff to Illinois Eyeing Declining Student Engagement, 9 Ways States Are Confronting the Crisis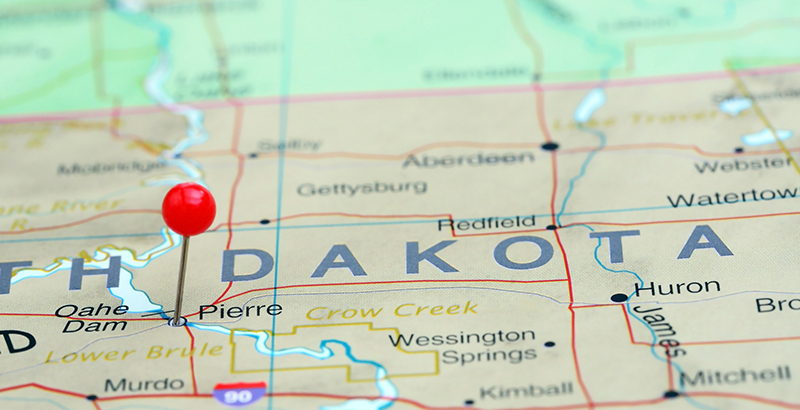 Get stories like these delivered straight to your inbox. Sign up for The 74 Newsletter
Data on how schools and districts are using nearly $200 billion in K-12 relief funds is hard to come by, say an increasing number of lawmakers, education advocates, and researchers, as limited federal tracking has left states with the poorly communicated task of providing updates on where dollars are landing in schools. "We need this data to make sure the needs are met, to make sure high-needs schools are not being shortchanged. … We have to make sure this is actually supporting students," Anne Hyslop, director of policy development at the education advocacy group Alliance for Excellent Education, told ProPublica. The lack of information is prompting some local officials to act. In Baltimore, for example, the City Council passed a bill attempting to create more oversight of federal relief funds and their uses in Baltimore schools.
Meanwhile, school districts across the nation are moving away from masking mandates as pressure builds to keep kids in classrooms by rapidly testing students who may have been exposed to the virus rather than requiring students to quarantine at home.
According to data gathered by Burbio, 135 of the largest 200 districts have mask requirements, down from 150 a month earlier. The shift comes as COVID-19 precautions continue to be a political flash point in most states — with lawmakers in Tennessee and Florida banning districts and schools from requiring masks, oftentimes against locally-made decisions.
Looking beyond issues of safety protocols and relief funds, here are eight other updates from across the country about how states and school systems are confronting the challenges posed by the pandemic and the Delta variant — and working to preserve student learning amid the pandemic:
SOUTH DAKOTA – Teachers and Support Staff Receive Incentives to Tutor After School
Sioux City teachers who volunteer to tutor after school hours can receive as much as $40 per hour after the local school board approved an agreement with teachers unions to use a portion of the district's federal ESSER funds. The board additionally approved two other programs to address learning loss – a math remediation program and district-wide literacy intervention materials.

ILLINOIS – State School Report Card Points to Declining Enrollment and Engagement
Illinois education officials are drawing attention to key indicators on the state's recently released school report card showing that student engagement and attendance continue to flag amid COVID-19. In addition to transfers to private schools and an uptick in homeschooling, a drop in public school enrollment was fueled by students becoming disengaged from school systems entirely, warranting a statewide strategy and response in engaging families and students. Illinois, like other states, continues to modify its recovery plan, most recently by waiving teacher evaluations for a second year.

VIRGINIA — Youngkin Pledged More Parental Control of Education, But Changes May Prove Difficult
Following last week's gubernatorial victory of Republican Glenn Youngkin over incumbent Democrat Terry McAuliffe in Virginia, education advocates and experts are looking ahead to see how Youngkin's education-focused campaign focus might play out in the Old Dominion and potentially in other states. Despite a promise to give parents increased control over topics and materials taught in schools, some education experts warn "the governor-elect is unlikely to usher in much immediate change for Virginia students." Stephen Farnsworth, a political scientist at University of Mary Washington in Fredericksburg, Virginia, points to multiple systems that already elicit parent engagement and ensure local decision making remains central to instructional and curriculum decisions. "It'll be interesting to see if education is as high a priority for Youngkin the governor as it was for Youngkin the candidate," said Farnsworth.
NATIONAL — State Test Results Are In. Are They Useless?
States continue to confirm that pandemic disruption severely impacted student learning and progress as they slowly release data gathered this past spring, after many schools had been shuttered and as students and families cautiously walked a line between virtual and in-person schooling. Officials in New Hampshire say test scores "crashed" while Hawaii's Board of Education dedicated time recently to publicly discussing the "dramatic drop" in ELA and math scores. Similarly, states like Wisconsin and Ohio are seeking out lessons from the data while attempting to account for weak participation rates after the federal government waived the requirement for 95% of students to be tested. Catherine Gewertz, covering the topic for Education Week, writes that assessment experts are encouraged that leaders are looking to data to see how best to guide pandemic recovery and target learning acceleration efforts, but that they also caution using recent test scores as the only data point informing education actions, as participation rates, reporting and comparability will vary state by state. "Multiple sources of data are more important than ever," Gewertz concludes.

TENNESSEE – State Officials Kickoff Townhall Tour to Get Feedback on School Funding Formula Changes
Gov. Bill Lee and Education Commissioner Penny Schwinn are crossing the state to garner feedback and interest on their plan to transform the state's school funding formula. The governor's proposed Basic Education Program formula, or BEP, would shift the state to a more student-centered funding mechanism, said Schwinn at one of several townhalls planned across the state on the topic. "Altogether what we're hearing as a theme is that students deserve to have a tremendous number of opportunities to engage actively in schools and make sure they have the staff and teachers available to support them and make sure they can realize their dreams," Schwinn said.
UTAH – Poll Shows Support for Directing Budget Surplus to Education Efforts
New polling data from Deseret News and the Hinckley Institute of Politics shows education as a top priority for Utahns when asked what the state should do with an anticipated budget surplus. "We believe that continued investment in education including pre-K and optional enhanced kindergarten are a wise use of surplus funds," said Moe Hickey, CEO of the child advocacy organization Voices for Utah Children. "We are opposed to a tax cut at a time when we as a state have so many unmet needs," he said, referring to polling results that showed tax cuts as a second-place priority for Utah voters.

NEW YORK – Nation's Largest District Rolls Out Vaccine Centers Across Elementary Schools
COVID-19 vaccines will be available at over 1,000 elementary schools across New York City, announced Mayor Bill de Blasio following the federal government's approval of the vaccine for use with 5-11-year-olds. As of the date of the announcement, 78% of New York teens ages 12-17 had received at least one shot.
COLORADO – Budget Proposal Includes Record Education Funding for Pre-K, K-12 & Higher Ed
Gov. Jared Polis' recent budget proposal for the 2022-23 year includes a significant increase in education funding in a bid to help schools propel past the COVID-19 pandemic. "Education is the best investment as a state that we make. It's one of the reasons I ran for governor — to fix the systemic underfunding of our public schools and to pay teachers better," Polis said in a speech announcing the proposal. "It's why I'm extremely proud to put forward a budget that invests a historic level of funding in our public schools." The increase in education funding would drive investments in early and higher ed, while also helping K12 schools ensure they do not face a "funding cliff" as federal relief funds expire or run out.

This update on pandemic recovery in education collects and shares news updates from the district, state, and national levels as all stakeholders continue to work on developing safe, innovative plans to resume schooling and address learning loss. It's an offshoot of the Collaborative for Student Success' QuickSheet newsletter, which you can sign up for here.
Get stories like these delivered straight to your inbox. Sign up for The 74 Newsletter