Educating Through a Pandemic: From Saturday Classes in Oklahoma to Alabama's Bid to Commission Virtual Alternatives and Washington's Return to Face-to-Face Classes, 13 Ways Schools & States Are Adapting to COVID-19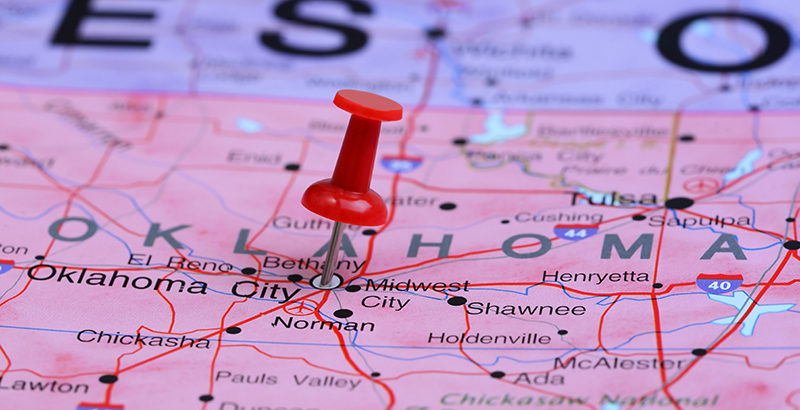 This update on the 'COVID slide' collects and shares news updates from the district, state and national levels as all stakeholders continue to work on developing safe, innovative plans to resume schooling and address learning loss. It's an offshoot of the Collaborative for Student Success's COVID Slide Quick Sheet newsletter, which you can sign up for here!
As education officials and policymakers nationwide look ahead to the upcoming 2020-21 school year, the only thing certain is the uncertainty of how to get students back to school safely and what measures school districts can take — now and in the future — to meet the varying needs of a student body that has been deeply affected and uprooted by the classroom closures caused by the pandemic.
In an in-depth opinion piece for The Hechinger Report, authors Alison Overseth and Jen Siaca Curry look to the example being set in the nation's largest school district in New York City and how the city's youth services providers are working to prepare for the long road that lies ahead.
While the New York City Department of Education's next move may be unknown, youth services organizations are not waiting for clarity as they work to realign approaches and structures to provide support and development opportunities for students. The authors outline five key ways youth services organizations can do this, including increasing social-emotional learning to meet the emotional needs of students, helping students "recover from learning loss" by better understanding the role of assessments in measuring student progress, training staff to deliver virtual programs and online activities, planning ahead to meet a variety of potential schedules, and considering your staffing needs and competencies — as well as how those might have changed given the need for an enhanced virtual presence.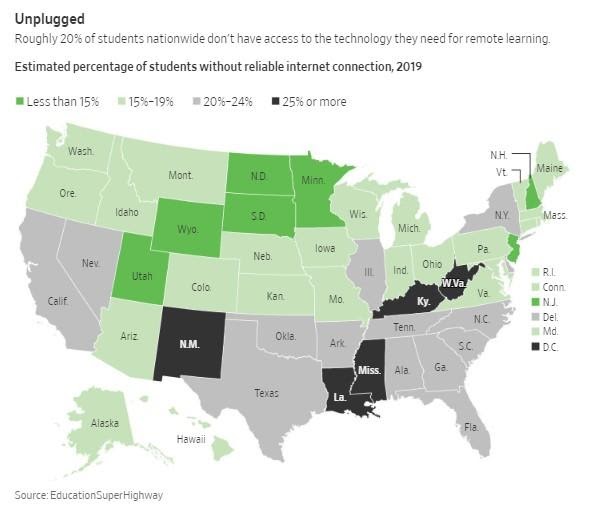 The work being done in youth services to meet the needs of students outside of the classroom underscores what many parents and educators learned the hard way this spring: remote learning didn't work. According to The Wall Street Journal, the problems with remote learning "began piling up almost immediately," as many students lacked computers or internet access, teachers struggled with remote instruction, and oftentimes parents were simply unable to help due to conflicting work schedules. With "about 9.7 million students" lacking access to the internet, according to EducationSuperHighway, many educators are concerned that online summer school programs will be just as ineffective in reaching at-risk students and preventing a COVID slide as remote learning was in the fall.
Regardless of the efficacy of youth services — or the practicality of online summer courses for those who lack internet access — educators will need to work doubly hard in the fall to recover learning loss due to the combination of school closures and the summer. While opinions vary, researchers at NWEA "estimated that students would end this school year with only about 40 percent to 60 percent of the learning gains they'd see in a typical year." For students, teachers and parents alike, there's a long road ahead before the full impact of the COVID-19 school closures can be fully understood.
Here are 13 updates from across the country about how school systems are working to preserve student learning amid the coronavirus pandemic:
1. CALIFORNIA — State Offers School Opening Guidelines, but Some Parents Want Fewer Restrictions:
The California Department of Education has released a 62-page set of guidelines outlining how schools should plan to reopen in the fall, including recommendations for face coverings, daily temperature checks for students and staff, and reconfigured classrooms that maintain social distancing, "possibly by moving classes to cafeterias, auditoriums, gyms and outdoors." The guidebook also "offers four different models of instructions" but leaves it to individual school districts to create their own reopening rules.
2. OKLAHOMA — Saturday Classes for State's Schools in Anticipation of Second Wave:
The Oklahoma State Department of Education has approved a plan beginning in fall 2020 "in which Saturday classes will be counted toward minimum attendance requirements," in case there is a second surge of coronavirus cases. State Superintendent Joy Hofmeister has indicated that schools should prepare "multiple calendars for the fall" should another outbreak occur.
3. ALABAMA — State Superintendent Mackey Says State Seeking Virtual K-12 Option for Fall:
The Alabama State Department of Education issued a request for proposals for vendors to help facilitate a "statewide virtual learning option for K-12 students" in the fall. The option would be available for parents who are not ready to send their kids back to the classroom, and it would also help prepare students and educators in case of "periodic, episodic closures in the fall or spring of next year."
4. VIRGINIA — Gov. Northam Outlines What School Will Look Like in Fall:
Gov. Ralph Northam unveiled "strict new social distancing guidelines aimed at preventing the spread of the coronavirus," calling for social distancing, the use of masks, and limited access or closures of mixed spaces, such as cafeterias. According to the new guidelines, "widespread in-school instruction" will only be allowed in Phase 3 of the state's reopening. The guideline also leave it up to individual districts to "come up with specifics for how they will reopen," potentially including staggered scheduling, a mix of remote and in-person learning, and readjustment of school day hours.
5. WASHINGTON — State Says Schools Will Reopen, Resume Face-to-Face Schedule This Fall:
The goal for Washington school districts is to "resume regular, face-to-face schedules for most or all students at the beginning of the 2020-21 school year," provided public-health guidelines permit districts to do so. The state released a 55-page document outline of what in-person instruction could look like in the fall, representing the collaborative work of "more than 120 educators, parents, students and community organizations." However, the move is raising concerns among the Washington Education Association teachers union as well as education advocacy groups.
6. FLORIDA — State Teachers Union Submits Plan to Reopen Schools for Fall:
The Florida Education Association — the largest K-12 teachers union in the state — "introduced a 17-page blueprint" outlining how the Florida Department of Education and the State Board of Education should proceed with reopening schools in the fall. Their recommendations include "suspending standardized tests and some performance evaluations for teachers, staggering school schedules, temporarily eliminating active-shooting drills and imposing social distancing rules" as well as imposing sanitizing measures and reconfiguring classroom hours and the duration of the school year.
7. ARIZONA — State Department of Education Releases Road Map to Reopen:
The Arizona Department of Education recently released its guidelines for schools to reopen for the 2020-21 school year. Outlining four potential scenarios, the guidelines include "health recommendations designed to assist administrators in making reopening decisions" as well as on "physical distancing of desks and modified classroom layouts, staggered scheduling," mask use and more.
8. INDIANA — State Says Schools Will Have Flexibility When Reopening:
Indiana State Superintendent Jennifer McCormick reiterated the "freedom local leaders [will] have to determine how their schools will operate during the coronavirus pandemic" at the start of the 2020-21 school year after the state Department of Education released its school re-entry guidelines. The state's re-entry plan is "broad and non-mandatory," leaving it to districts to determine what steps students and faculty will need to follow — from "health screenings" to adhering to "social distancing best practices."
9. MARYLAND — Education Moves Forward as Part of State's Overall Stage 2 Recovery:
As Maryland moves into its Stage 2 recovery phase, education officials are moving forward on a plan addressing "requirements for local system reopenings, in-building summer school, the opening of nonpublic special education schools, athletic programs, requirements for any fall openings, as well as special focus on students most impacted by the pandemic." As school systems begin to return staff and students to schools, they must follow several requirements outlined in the state's education recovery plan.
10. MAINE — DOE Releases Draft Framework for Returning to School in Fall:
The Maine Department of Education released its draft framework to "help schools plan the return to school scenarios" that could play out in the fall. The Maine DOE will make decisions "regarding when it is advisable for schools to return to classroom-based instruction" in partnership with the Maine Center for Disease Control and Prevention along with the Maine Emergency Management Association. Local schools and districts will determine the specific models, schedules and configurations for returning to the classroom setting.
11. MISSOURI — Columbia Public Schools to Offer Families a Choice of Online or In-Person Education for Fall:
The Columbia Board of Education plans to give families the option of "in-person or online education" when school starts again in the fall. Although the plan may change, it will provide flexibility for high-risk individuals as well as students who depend on school meal programs. The board also revised the school year calendar, moving the last day of classes to June 7 instead of June 3. More information on the plan — including the options available to students — is expected this week.
12. SOUTH CAROLINA — School Details Discussed as COVID-19 Cases Climb:
While it's looking more likely that many public school students in South Carolina will return to their classrooms next year, what those classrooms might look like and how often students may be in them is still up in the air. From distance learning to splitting students up into groups to reduced school hours and online options, educators, parents and administrators are still hammering out the details.
13. KENTUCKY — Education Officials Sort Through Reopening Issues:
Kentucky education officials and policymakers discussed a wide range of issues facing public schools due to the coronavirus pandemic, from bus transportation to social distancing to classroom size. Meanwhile, the Kentucky Department of Education is working to address its own reopening concerns and will be "asking school districts to do things they've never done before," including purchasing PPE.
Go Deeper: See our latest headlines about schools, students and learning loss amid the pandemic at The74Million.org/PANDEMIC. 
Support The 74's year-end campaign. Make a tax-exempt donation now.