Educating Through a Pandemic: From Rhode Island Launching Contact Tracing Program in Classrooms to Colorado's New Funding for Internet Access, 10 Ways States Are Aiding Schools Amid COVID-19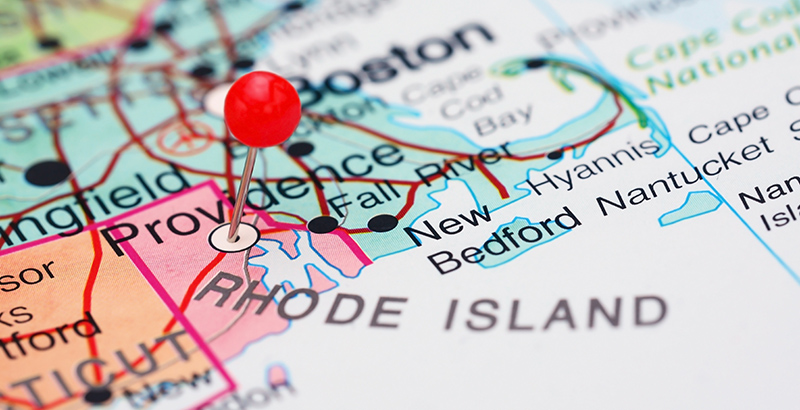 This update on the COVID Slide collects and shares news updates from the district, state and national levels as all stakeholders continue to work on developing safe, innovative plans to resume schooling and address learning loss. It's an offshoot of the Collaborative for Student Success's COVID Slide Quick Sheet newsletter, which you can sign up for here.
An analysis of U.S. Census Bureau data conducted by the EdWeek Research Center found that amid the pandemic-driven school shutdowns, students in Southern and Midwestern states look to be at greater academic risk in key ways than students in other regions.
Specifically, researchers found that students in the South and Midwest were much less likely to have access to reliable internet or devices and received the least amount of instruction time and supports this spring, when the onset of the COVID-19 pandemic first sent schools scrambling to move learning online.
The findings underscore concerns that schools remain unprepared to meet the challenges of the still-raging pandemic, as schools continue to face persistent gaps in technology and internet access, disparate plans on safety and liability, and long-standing education issues that are only more pertinent amid a global pandemic.
Here are 10 other updates from across the country about how school systems are working to preserve student learning amid the coronavirus pandemic:
1. RHODE ISLAND — State Launches New Contact Tracing Program in Schools Seeking to Prevent COVID Spread
Earlier this month, Gov. Gina Raimondo announced the establishment of a contact tracing system for schools, so that education and public health officials can "quickly identify the positive cases, put our systems into action, do our contact tracing, quarantine all the close contacts to prevent outbreaks, and to allow for a smooth operation of school."
2. OHIO — Bipartisan Legislation Seeking Testing Waivers Likely Null and Void Following USDOE Decision
A bipartisan bill in the Ohio Senate seeks to extend the pause on state report cards and annual performance assessments that was instituted in the spring, though the bill was being deliberated at the same time as Education Secretary Betsy DeVos is stating that another year of waivers is not likely.
3. KANSAS — Education Commissioner Tells Districts to Prepare for Pandemic Outbreaks 
In multiple conversations with reporters, Education Commissioner Randy Watson stated that school and district leaders ought to prepare for school reopenings with the expectation that each site could experience multiple outbreaks in the 2020-21 school year, adding "You need to work at the disease in your community and make those decisions about safety, about trying our best to get students back and staff back in a safe environment."
4. COLORADO — State Officials Announce $2 Million Effort to Increase Tech, Internet Access
Colorado's state education commissioner, alongside Gov. Jared Polis and Attorney General Phil Weiser, announced that the state will spend $2 million of federal pandemic relief funding to ensure students who lack service have internet access. Further, T-Mobile will be giving 34,000 low-income student households discounted devices, in addition to a free WiFi hotspot and 100GB of free data.
5. INDIANA — State Amends Funding Rules to Allow for Online Learning
Indiana education officials rewrote school funding rules in order to prevent budget cuts, fearing widespread remote instruction would result in far fewer students technically enrolled for in-person instruction. The new rule ensures that students who are participating in hybrid or all-virtual options will be allocated similar levels of funding as students were attending school in person.
6. NEW YORK — Agreement Between NYC and Teachers Union Clears Way for School Reopening
New York City and the United Federation of Teachers (UTF) reached an agreement to push back in-person learning until September 21. This agreement includes a 55-item health and safety checklist developed by UTF. Due to New York being an early epicenter for COVID-19 as well as one of the nation's largest school districts, many are attentively watching to see how their in-person reopening will go.
7. TEXAS — School Districts Must Begin Sending Infection Data to State Officials
Beginning this week, school districts must report COVID-19 infection information to state officials. The data, officials say, will be used to "…support state policymakers, district leadership, educators, and parents to make future decisions on how to keep school populations healthy while supporting students' educational needs."
8. VIRGINIA — Advocates Urge State Officials to Bolster School Budgets With Rainy-Day Funds
During an online rally around reopening schools, members of Virginia's Fund Our Schools Coalition donned rain gear in a display meant to support their calls for officials to use the state's "rainy day" fund to bolster education budgets.
9. LOUISIANA — Laptop Shortages Add Pressure on Already Chaotic Back-to-School Season
School officials in Louisiana are facing significant shortages of laptops and technology, confronting record high demand nationwide for devices amid the COVID-19 pandemic and as hundreds of thousands of students begin the school year remotely. Despite ordering more than thirty thousand laptops in early spring, districts are unsure of when they will receive shipments.
10. MONTANA — High School Sports On for Fall, but Crowds Limited
Despite concerns, Montana high schools will play football in the fall. Montana High School Association Executive Director Mark Beckman commented that the board deliberated on the decision at length, noting that some health officials are restricting the number of spectators allowed at fall sports events to limit the number of new coronavirus cases.
Support The 74's year-end campaign. Make a tax-exempt donation now.