EDlection 2016: Montana's Schools Chief Vying to Be First Native American Woman in Congress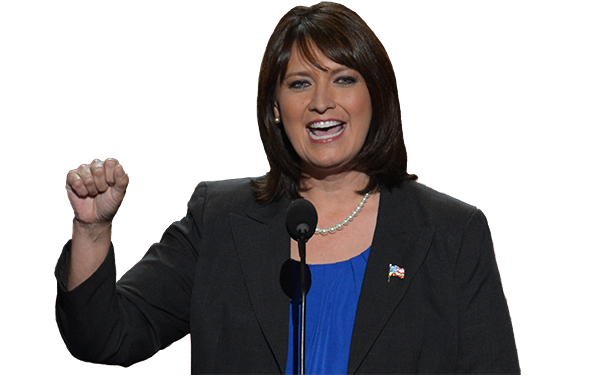 Denise Juneau, with one historic "first" already attached to her name, is aiming to add another.
"Tribes and the federal government have such a tight relationship. There are so many federal policies that affect Indian country, almost every aspect of life," she said in an interview with The 74. (There are currently two Native Americans serving in the House: Reps. Tom Cole and Markwayne Mullin, both Republicans from Oklahoma.)
Montana, with a population of slightly more than 1 million, is represented by a single seat in the House. The state has seven reservations, with 11 federally recognized tribes and one tribe recognized by the state. Juneau, an enrolled member of the Mandan Hidatsa tribes and a descendant of the Blackfeet tribe, would bring a unique perspective from her experiences as a state schools chief, attorney and teacher.
"The idea that we get one voice for our entire state, I think it really should be somebody who has a record of facing challenges in our state and getting things done," she said, citing the progress she made raising graduation rates and working with communities across the state, particularly in putting a Montana spin on school improvement for schools on the state's Native American reservations.
Even though her election would be groundbreaking (she also would be the first openly gay person to represent Montana), she's running on pretty standard issues. Juneau said she's focused on Montana's "people, land and economy."
She'd like seats on the Natural Resources, Veterans Affairs, and Education and Workforce committees — all good fits, given her background and home state. (Natural Resources has purview over energy, a critical part of the state's economy, as well as Native American affairs. And about 1 in 10 Montanans is a veteran,
one of the highest percentages of any state.
)
On education, she'd like to focus on teacher recruitment and retention. Attracting and keeping qualified professional staff of all types, including educators, is tough in the remote, rural areas of Montana, Juneau said.
And she'd push for increased federal funding for special education. The Individuals With Disabilities Education Act requires states and districts to provide a free, appropriate public education to students with physical and mental disabilities. The federal government is
supposed to cover 40 percent of the costs
of those additional services, but it has never provided even half that. Without the federal aid, "the local taxpayers in our states are picking up more and more" of the cost, Juneau said.
Juneau also said she would turn her attention to Head Start and college costs. Head Start is particularly important to Montana, which doesn't have a state-funded preschool program, she said. And she's a graduate of the program, "so I know it works," she added.
The race pits her against incumbent Republican Ryan Zinke, and she's definitely the underdog.
Although Montanans have long elected Democrats to the
U.S. Senate
and frequently to the office of
governor
and other statewide offices, a Republican has held the state's lone U.S. House seat for the past 20 years. Zinke, a former Navy SEAL and member of the Montana state senate, won his first election in 2014 by 15 percentage points and has a
substantial fundraising advantage
.
Zinke at an
October 5 debate
said he'd work on rolling back taxes, improving national defense and border security, preserving public lands and protecting the Second Amendment.
"When America has missions that cannot fail, we send in the Navy SEALs. Well, America is failing this time. We need to send in a Montana SEAL," an announcer says in a
Zinke ad
.
---
Adding 600 troops to Islamic State fight is "absolute minimum" https://t.co/sF8ycDqJwl

— Ryan Zinke (@RepRyanZinke) September 28, 2016
---
But this is a unique year, and Juneau has powerful backers. The Democratic Congressional Campaign Committee designated the race part of its "
Red to Blue
" program, meaning that she'll get extra support as part of the party's effort to retake the U.S. House. (The
Washington Post
earlier this year identified the Montana seat as one of five that, if flipped, would likely indicate Democrats will win control of the House.)
---
So proud that @emilyslist is supporting @denisejuneau. The Historic Congressional Race That Nobody's Watching https://t.co/lNmylB4UIl

— Vanessa Cardenas (@vcardenasDC) September 28, 2016
---
"It's a different type of race this time," Juneau said, noting that past Democratic contenders haven't had the experience of running — and winning — statewide that she has.
And like in nearly every other race across the country, GOP nominee Donald Trump has become a factor. Zinke gave a speech at the Republican convention and said he talked with the nominee about
joining the ticket as vice president
.
"I think Montanans are becoming wary of that, starting to ask why that is happening, and why aren't you looking out for the best interests of Montana, and why are you so tied to this presidential candidate," she added.
Support The 74's year-end campaign. Make a tax-exempt donation now.