4 Ways New Hampshire's Schools Tie to America's Education Debate #EDlection2016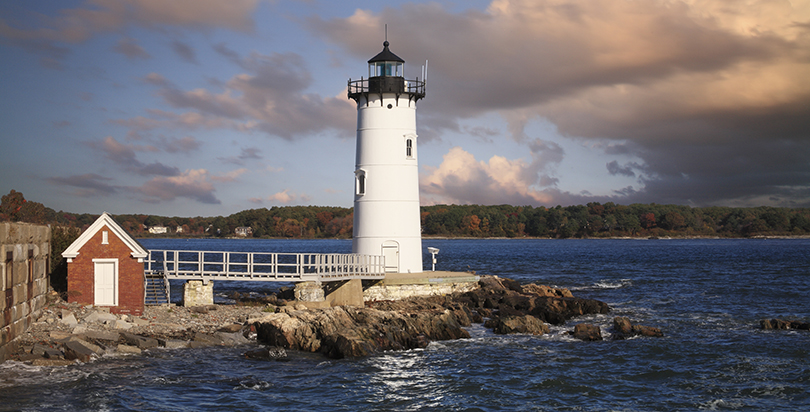 EDlection 2016 is The Seventy Four's ongoing coverage of state-level education news, debates and votes in the lead up to the 2016 presidential election. The New Hampshire primary is currently scheduled for early February.
Some of America's top policymakers will come together in Manchester, New Hampshire Wednesday to share their ideas on all things education as the 2016 presidential election season builds. Ahead of the big event, The Seventy Four delved into some of the critical issues facing New Hampshire students: How far school choice extends, innovative ways to avoid the over-testing trap and the showdown between New Hampshire's governor and state lawmakers over the standards.
And, just for fun, we put together a profile of Londonderry High School, whose staff has been kind enough to open their doors for the summit.
Be sure to tune into The74Million.org on Wednesday for live NH Education Summit coverage, featuring conversations with Jeb Bush, Chris Christie, Carly Fiorina, Bobby Jindal, John Kasich and Scott Walker.
The Politics: "Inside New Hampshire's Common Core Showdown: Will Gov. Hassan's Veto Embolden the Critics?"
The Seventy Four's Matt Barnum highlights the debate in New Hampshire over the Common Core State Standards. A few months ago, New Hampshire lawmakers passed a bill prohibiting state education officials from requiring that any school district in New Hampshire mandate the use of Common Core.
Die-hard opponents are maintaining a steady drumbeat, regularly posting content to a Stop Common Core New Hampshire Facebook
page
; an online
petition
to dump the standards has soared beyond 1,500 signatures as of Friday.
Going into the 2016 presidential election where Common Core bashing has taken on its own fervor among many of the GOP candidates, the question now for New Hampshire is just how long this activist energy can persist, given a governor who seems unshakeable.
The Options: "Tiny New Hampshire District Caught in Crosshairs of School Choice Debate.
The Seventy Four's Carolyn Phenicie reports on how a tiny school district's attempt to offer its students school choice could be illegal. For years, older kids in Croydon have attended school in a neighboring town. Last year, however, Croydon School District leaders told the town's residents they could use local tax money that covers tuition in the neighboring district at the school of their choice.
Read the full article here.
In a February letter, New Hampshire Education Commissioner Virginia Barry wrote to the Croydon superintendent that the practice of sending kids to private schools with taxpayer funds is "contrary to law."

New Hampshire guarantees "that all public school children receive an adequate education," Barry wrote. The state ensures this right through oversight visits from the state education department and annual assessments, neither of which private schools must participate in.
The metrics: "Inside New Hampshire's Innovative Push to Change the Way We Test Students"
For The Seventy Four, reporter Mark Keierleber wrote about how a pilot program that allowed some New Hampshire students to skip the standardized Smarter Balanced exams this spring could revolutionize exams used to hold schools accountable for student learning and teacher effectiveness. Instead of bubble tests, the students took locally developed tests that relied on competencies rather than standardized skills.
Read the full story here
.
Valerie McKenney, the superintendent of the Epping School District, one of the four pilot districts, is optimistic. Because the test results appeared on students' report cards, McKenney said they provided meaningful feedback to students, parents and educators.

With traditional standardized tests, students know their scores won't "impact their life in a real way," said McKenney. Under the pilot program, test scores are "a real grade on a real assignment, but it also gets used in a set of data to see how the school and district is meeting the standards."
The School: "The Londonderry Lancers: Inside the School Holding the 2015 NH Education Summit"
The Seventy Four's Lizzie Thompson took readers inside the classrooms at Londonderry High School, the NH Education Summit's host school. Along with a top-notch marching band, Londonderry students' test scores aren't too shabby, either.
Read the full article here.
Londonderry High School, nestled between Manchester and Boston, sits on a 135-acre campus in the center of town. The school has roughly 1,660 students and 125 teachers. About 34 percent of Londonderry high schoolers participate in AP classes,
according to U.S. News & World Report,
and 72 percent of them pass those college-level exams. This coming school year, Londonderry 11th-graders will take the SAT or the ACT to meet federal testing requirements. The school
received a waiver
from having to take the Common Core assessment. Posting on GreatSchools.org, this Londonderry grad summed up his experience: "I graduated in 2012 and could not be happier with how this school prepared me. Many great extra-curricular activities! My newspaper experience helped me get a full time job right after high school that helps me pay for my Bachelor's degree, and I was able to do an internship my senior year with help from guidance. The teachers are caring, there are excellent facilities, and the band is one of the best in the nation…"
Get stories like these delivered straight to your inbox. Sign up for The 74 Newsletter