Ed Secretary Calls Digital Divide 'Equity Issue of Our Moment' During Kansas City Trip
U.S. Education Secretary Miguel Cardona told Missouri educators that internet access is crucial for student success.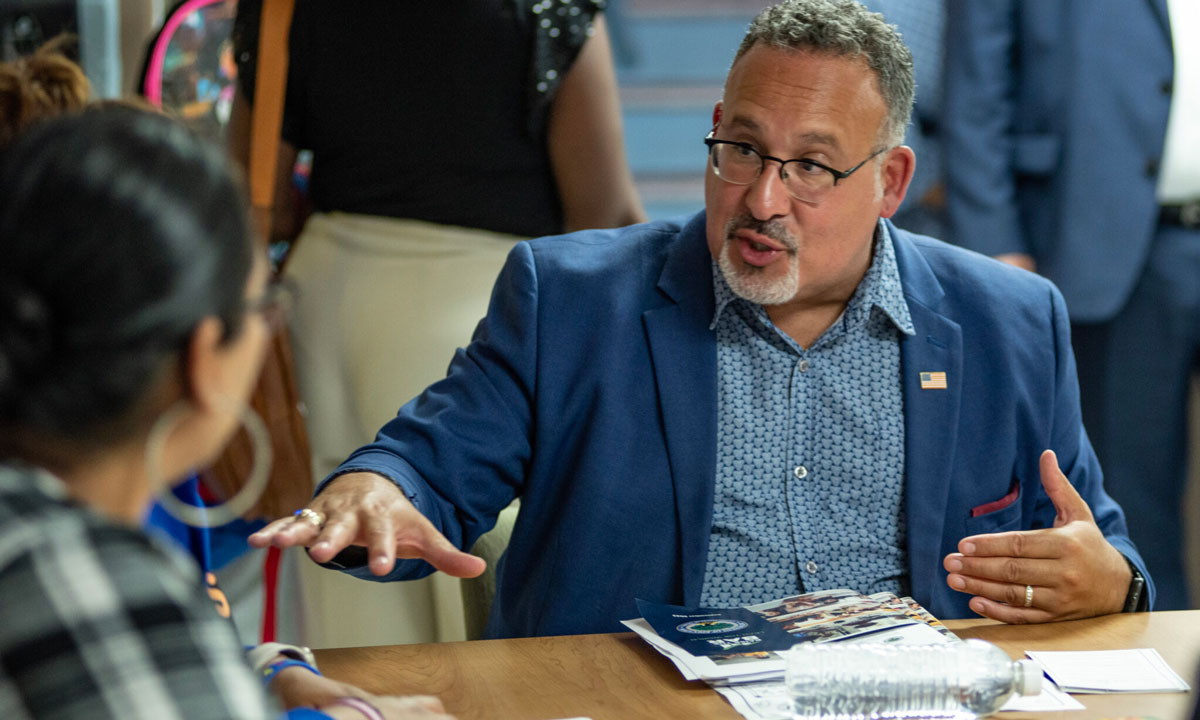 U.S. Education Secretary Miguel Cardona made stops in Kansas and Missouri Tuesday as part of a multi-state tour, labeling internet access "the new pencil" as he discussed the government's efforts to expand broadband connectivity.
During events in Overland Park, Kansas, and Kansas City, Missouri, Cardona discussed a program that subsidizes internet access and community engagement. While speaking to superintendents and education leaders in Kansas, he declared lack of access the "equity issue of our moment."
"This president is going to put the digital divide in your rearview mirror, and not just through talk but through action," he said.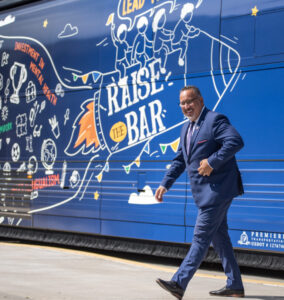 The Kansas City leg of the tour began at the central resource branch of the Johnson County Library in Overland Park, Kansas, where Cardona was joined by Federal Communications Commission Chairwoman Jessica Rosenworcel.
The pair crashed a meeting where teachers were learning about the FCC's Affordable Connectivity Program, a benefit providing up to $30 per month for qualifying households to pay their internet bills and a one-time $100 discount to purchase a device.
"In order for students to achieve at high levels, (internet access) is a necessity," Cardona told educators.
The FCC tracks internet connectivity nationwide and maps where residents have access to various speeds of broadband connections. Its latest map shows five spots in Missouri and 10 spots in Kansas where residents have no access to the internet. The spots appear to be the size of some of Missouri's smallest towns.
There are many areas throughout both Missouri and Kansas where less than 20% of residents have broadband access.
Rosenworcel said the Bipartisan Infrastructure Law passed by Congress in 2021 should also address this issue, with money earmarked for states to use on their needs.
"We're now committed to building this infrastructure everywhere as a result of (the Bipartisan Infrastructure) law," she told reporters after the Overland Park event.
To discuss the "digital divide," Cardona and Rosenworcel spoke to school superintendents and education leaders from corporate and nonprofit companies.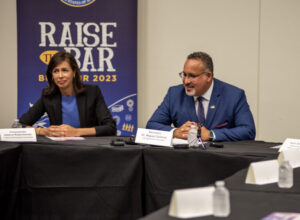 The superintendents represented some of Kansas' largest school districts, all speaking of connectivity initiatives.
Michelle Hubbard, superintendent of the Shawnee Mission School District, said her school district sent a questionnaire to students, and 93% responded that they had internet access.
"That is just not true outside of where we sit right now," Hubbard said, alluding to the wealth in the surrounding community.
Blue Valley School District Superintendent Tonya Merrigan said her district's counselors and social workers are trained to ask about student's internet connectivity because some families were too "afraid" or "embarrassed" to ask for help.
Local programs are reaching out to families about the federal program, said Kansas City Digital Drive managing director Aaron Deacon.
Rosenworcel hopes that communication from community partners will help form trust around the Affordable Connectivity Program to reach those who may not otherwise sign up for the federal program.
"We know when people hear about it locally from teachers, from their principals, from somebody who runs an institution in their own backyard, they're more likely to trust it and sign up," she said to reporters.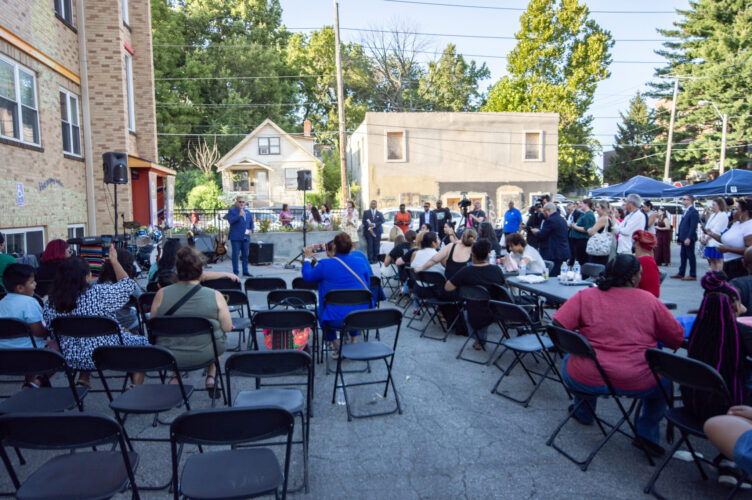 Effective communication with families was the focus of the secretary's stop in northeast Kansas City where he chatted in a gathering at the Mattie Rhodes Center, a community center with a multicultural focus.
Cardona walked off his tour bus and into the center's parking lot for a series of photo opportunities and informal meetings. He head-butted a soccer ball with teenage musicians and ate paletas with U.S. Rep. Emanuel Cleaver before sitting down with parents.
Cleaver and Missouri's Commissioner of Education Margie Vandeven joined him at the table with parents.
Cardona said the parents' concerns ranged from their children's safety to their desire for their kids to be challenged in the classroom.
"We need to support our public schools; we need to support our parents, our educators," he said. "Ultimately, all that goes to our students."
Talking to reporters, he referenced part of the proverb "it takes a village," as he pointed toward the gathering of kids, parents and educators in the Mattie Rhodes parking lot.
Cardona's bus tour, named "Raise the Bar," is titled after his desire to raise student achievement, he said.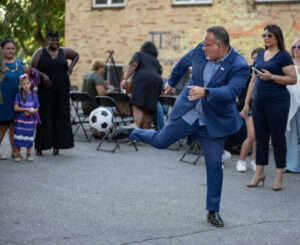 "Our students should be leading the world right now," he said. "We rank somewhere in the 30s compared to other countries. That's unacceptable."
The United States' ranked 21st in the latest (2018) ​​Programme for International Student Assessment, a global test of student achievement.
Cardona is scheduled to make stops in St. Louis as he continues to Illinois, Wisconsin and Minnesota.
Missouri Independent is part of States Newsroom, a network of news bureaus supported by grants and a coalition of donors as a 501c(3) public charity. Missouri Independent maintains editorial independence. Contact Editor Jason Hancock for questions: info@missouriindependent.com. Follow Missouri Independent on Facebook and Twitter.
Get stories like these delivered straight to your inbox. Sign up for The 74 Newsletter