Donald Trump Is Visiting a Failing Charter School in Ohio — Why? 4 Things to Know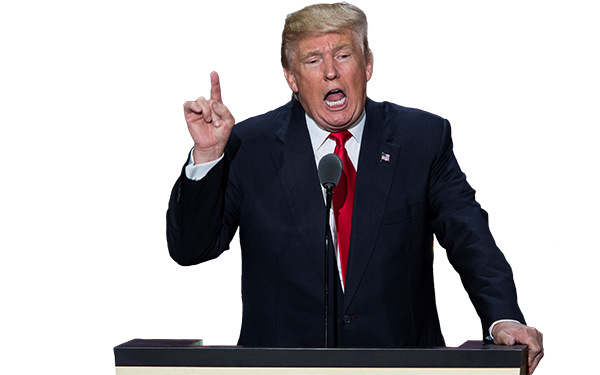 Correction Appended Sept. 9
Donald Trump is scheduled to visit a charter school in Cleveland on Thursday afternoon, signaling that the Republican presidential candidate — who has talked generically in favor of school choice and against the Common Core State Standards — may pivot for a moment to education policy.
Oddly, though, the campaign has selected the Cleveland Arts and Social Sciences Academy (CASSA) for Trump's speech. Here are four intriguing facts about the selection.
1. Students perform poorly at the school
During his acceptance speech at the Republican National Convention in Cleveland, Trump promised to rescue children from "failing schools." But according to the state's
school report card
, CASSA received a D for performance and an F for progress.
Don't be fooled by its homepage claim that it is "top-rated."
2. Ohio is the wrong place to tout charter school success
As The 74's Matt Barnum has reported extensively, Ohio charters are described as a "
national embarrassment
," an unregulated sector ridden by financial scandal, negligence, and educational failure. Students there perform
significantly worse
than in traditional schools.
Lawmakers have
approved changes
to add accountability for charter performance, but it's unclear whether the scandal-rife sector will actually get its act together.
3. The school is located in a predominantly black neighborhood
Trump has recently reached out to black voters — aiming to prove to the American public that he has their support (
a claim polls dispute
).
The CASSA speech likely continues that strategy: the school is located in the city's predominantly black Woodland Hills neighborhood.
4. CASSA is part of a network run by Ron Packard
CASSA is run by Accel Schools Ohio, a for-profit arm of an education company called Pansophic. Pansophic absorbed parts of K12, Inc., the controversial virtual-education company co-founded by Ron Packard. Packard reportedly earned millions of dollars despite the widespread academic failure of its students and multiple lawsuits alleging the company deceived investors.
In 2011, The New York Times described K12 as "a company that tries to squeeze profits from public school dollars by raising enrollment, increasing teacher workload and lowering standards."
Since Packard's departure, the company also
reached a $168.5 million settlement
with the State of California over claims that K12 and its affiliated schools violated false advertising and unfair competition laws.
Today Packard serves as CEO of Pansophic and Accel.
In an
opinion piece
for The 74, former Tennessee Education Commissioner Kevin Huffman recounted how he tried — but was unable — to close a K12 school, the lowest-performing in his state.
"If I wanted to make the point that charters can give kids hope where none before existed, I wouldn't go visit an Accel school," Stephen Dyer, a former state legislator and education policy fellow at Innovation Ohio, wrote on his blog. "I'd visit a Breakthrough or ICAN school. However, if I wanted to make hay with a potential political contributor with experience in education politics, I would visit Ron Packard's school."
Correction: Because of an editing error, an earlier version of this story incorrectly stated that K12 Inc. acknowledged misleading investors as part of a $6.75 million court settlement in 2013. It did not.
Get stories like these delivered straight to your inbox. Sign up for The 74 Newsletter