Documents Show Teachers Unions Spent Millions on Luxury Hotels, Overseas Travel, Car Services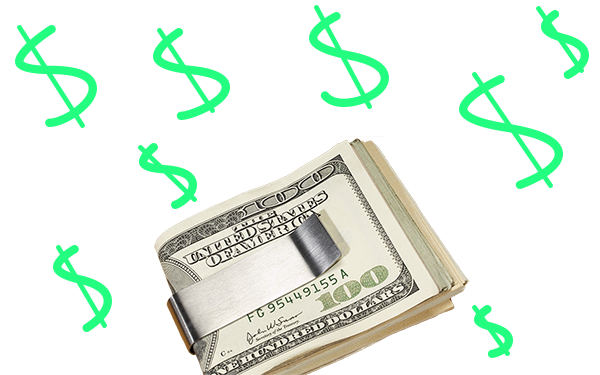 Between 2011 and 2014, the country's largest teachers unions spent more than $5.7 million booking rooms at the world's poshest hotels and resorts, scoring flights to exotic overseas destinations and traveling back and forth in limos — luxury expenses paid in full by member dues.
Financial documents filed with the U.S. Labor Department by the American Federation of Teachers, the National Education Association and the United Federation of Teachers show a penchant for five-star business expenses that are far removed from the $56,000-a-year average teacher's salary in the U.S. (Labor unions are only required to report expenses above $5,000, according to the department.)
A cursory scan of the line items on the union's annual financial filings shows that the American Federation of Teachers spent more than $1.3 million on luxury hotels, more than $300,000 on foreign travel and an eye-popping $59,368 on car services between 2011 and 2014.
"It's our money," said Jade Thompson, an Ohio Spanish teacher, who makes about $65,000 a year and has challenged mandatory union dues in court. "Think what you can do with $800 dollars (a year in union dues)? For a lot of working families, that's a lot of money."
After being reached via phone, AFT spokesman Michael Heenan did not respond to multiple requests for comment on the expense reports. Travel and related expenditures represent a mere fraction of what the 1.6 million-member AFT spends money on annually. Its 2014 expenditures added up to more than $334 million, records show.
Dale Eisman, a spokesman for Common Cause, a good government group, said union leadership has a responsibility to account for all its spending to members whose dues bankroll the organization. "It's up to the members to decide what's appropriate and what's not," said Eisman. "That's really a question for the members."
In one year alone, between July 2013 and June 2014, the AFT spent $63,795 on Air France, British Airways, Aer Lingus, Air New Zealand and EVA Airways, the Taiwanese international airline, according to the union's financial records.
In previous years, the union has spent thousands to fly on Air Canada, Korean Airlines, Thai Airways and South African Airway, and to book lodging at such international properties as the Cerulean Tower Tokyu Hotel In Tokyo, Japan and Hotel Kamp Helsinki in Finland among others.
A
recent AFT report
offers some explanation about the reasons for its international travel, including showcasing work supporting unions in England, Australia and Honduras. In November 2012, the AFT sent a delegation to Durban, South Africa to attend the world congress of the global trade union Public Services International. A month earlier, AFT Secretary-Treasurer Lorretta Johnson visited a health clinic — organized by multiple trade unions — in the earthquake-devastated Port-au-Prince, Haiti, according to the report.
It's not all about humanitarianism, however. Between July 2011 and June 2012, the union spent nearly $10,000 at the Rosewood London, a restored Edwardian mansion which boasts rooms with Italian bedding, premier restaurants, a spa and complimentary trainers for the gym, among other features.
The next year the union spent more than $7,000 at The Ritz-Carlton in Santiago, Chile, which lures visitors with pictures of rooftop lounges, pools, massage rooms and residential-style suites.
The union's high-end tastes can also be found closer to home.
The union spent more than $320,000 in expenses for a meeting at the Hilton San Diego Bayfront Hotel, more than $6,700 at Walt Disney World and more than $43,700 at the Buena Vista Palace Hotel & Spa in Lake Buena Vista, Fla. between July 2012 and June 2013, records show.
Over the years the union has used Walt Disney World as a vendor, including offering discounts to members at the Orlando theme park. With the union's help, the company put on a program to honor outstanding teachers with a cash gift and a workshop at Disney World. This year the AFT and the National Education Association held a joint higher education conference at Walt Disney World Swan and Dolphin resort.
"They might have very good explanations for this. They might not," Stanford University politics professor Terry Moe said of the spending on hotels and travel. Moe, author of the book "
Special Interest: Teachers Unions and America's Public Schools
," said the larger and more important question is how teachers unions use their money to influence public policy and elections.
"They have millions of members (and) those members pay millions in dues," he said. "If you listen to them, they are spending all of it on collective bargaining. That's not true. They don't want to say they are spending a lot of it on politics."
The AFT and the National Education Association spent $26 million on the 2012 elections, according to The Center for Responsive Politics. T
he U.S. Supreme Court has agreed to hear a case from a group of California teachers alleging that mandatory dues violate their right of free speech because of their union's political activities. The verdict, expected in 2016, could have sweeping consequences for labor unions across the country. (Read The Seventy Four on
how the California case could affect union strength
and student learning)
The National Education Association, the nation's largest teachers union, spent more than $2.2 million over a three-year period between 2011 and 2014 on luxury travel and hotels including stays at resorts in Las Vegas, Miami and San Diego.
In addition to hotels, the union, which represents three million educators, spent thousands on flights with Air Singapore, South African Airways, Air France and other international airlines, records show.
To be sure the expenses on hotels and foreign travel represent a sliver of the union's overall spending and it's difficult to tease out the exact reasons for all the spending. The NEA is a member of Educational International, a coalition of educator groups across the world that promotes advocacy against child labor abroad and support for teachers during World Teachers Day in October, among other global activities.
Other NEA expenses closer to home include almost $15,000 spent between 2013 and 2014 on entertainment costs with the Cruise Odyssey in Chicago. In 2009, the association reported spending more than $11,300 on Mystic Blue Cruises in Chicago, and more than $7,800 on tickets to Washington Wizards NBA games, records show.
In 2014, the group reported more than $352 million in total disbursements, records show. Representatives with the NEA did not respond to repeated requests for comment.
The United Federation of Teachers, the group that primarily represents New York City's teachers and boasts more than 185,000 active and retired members, reports some hefty expenditures but they're far more rooted in the five boroughs. Randi Weingarten, who heads the AFT, is the former president of the UFT.
Between 2008 and 2014, the union spent more than $450,000 on car services alone. In general, car services are for union staff attending events, particularly at schools or locations far from public transportation, UFT spokesman Dick Riley said.
Most of the union's senior staff have their own cars and are reimbursed when they use them, Riley said, but they "occasionally" use car services. Additionally, union staff is currently using car service to support the UFT's Community Learning Schools initiative, where social service organizations partner with schools to address the health, safety and social needs of disadvantaged students and their families, Riley said.
Between August 2013 and July 2014, the labor group spent $221,544 on tickets for movies and professional sports games featuring the New York Mets, the New York Yankees and the Brooklyn Nets. Riley said the UFT buys blocks of tickets to sporting events at group rates and then resells them to members at cost or with a small administrative charge.
During that same time period, the UFT spent more than $102,000 on a retirement luncheon for members at the New York Hilton and $300,000 at the Waldorf Astoria Hotel — an annual expense for its union-wide meeting. Until recently, the world-class hotel
also housed the U.S. Ambassador
to the United Nations and hosted the country's United Nations General Assembly operations.
To put these costs in perspective, for every member it represents, the UFT in 2014 spent at least 67 cents on car services, 55 cents on the Hilton retirement lunch and $1.19 on entertainment tickets.
Money spent at the Waldorf paid for breakfast for 1,100 members and a reception for 1,000 members while the retirement luncheon included breakfast for 325 retirees and lunch for 425, Riley said.
"We're proud of every nickel we spend on our members and retirees," UFT President Michael Mulgrew said in a statement.
Not every large and influential union spends in the same way as the nation's largest teachers union. The powerful 1199 SEIU United Healthcare Workers East, which represents more than 350,000 members, reported some car service expenses in 2014 but spent very little on fancy hotels or tickets to shows and sports games.
Neither did the New York State Nurses Association, which has more than 35,000 members, report much in expenses for transportation and high-end hotels. The Illinois Federation of Teachers, which represents more than 92,000 members, spent much of its travel money during that time period on budget hotels, with at least one notable $63,618 exception at the Millennium Biltmore Hotel in Los Angeles.
Other groups such as the National Federation of Nurses have also booked tours on Chicago cruise ships.
Ken Girardin, policy analyst for the Empire Center for Public Policy, a fiscally conservative New York state think tank promoting government accountability, said he would put mandatory dues on the same footing as taxes. "Whenever you have people paying money and not having a choice in the matter, it makes sense to closely examine exactly where that money is being spent," he said.
Thompson, the Ohio teacher, is one union member who would like those expenses more closely scrutinized.
"It's a little bit more than collective bargaining that you're paying for," she said.
Support The 74's year-end campaign. Make a tax-exempt donation now.