Doctor's Orders: A Video Game a Day — that Kids Can't Wait to Play — to Conquer ADHD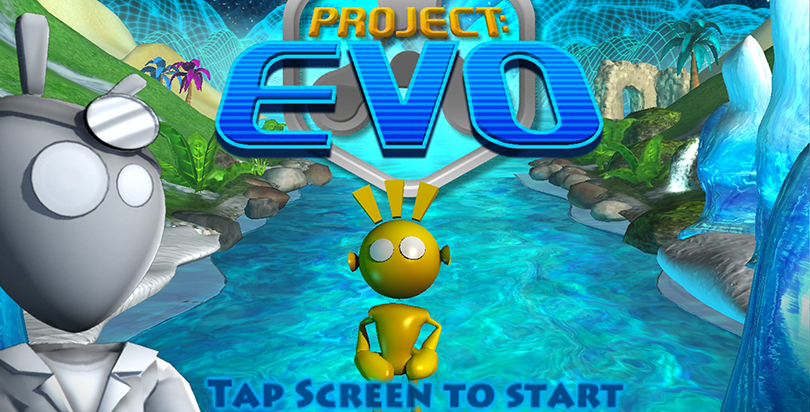 Your mission, should you choose to accept it, is to collect the red birds. Off you go. Soaring through a jungle on your hover platform, you expertly swerve from left to right to avoid roadblocks.
A blue bird appears. You ignore him. You're here for one color and one color only, the red birds. Level completed. Well done!
Now, you're in space. Birds are gone, now you want green jewels. You're the Evo Explorer and there is seemingly no limit to the number of worlds you're going to explore: A jungle, space, a desert — you name it.
And the best part? You have to play. Doctor's orders.
Project:Evo, the brainchild of Eddie Martucci and Akili Interactive Labs, is a revolutionary video game that hopes to change how Attention Deficit Hyperactivity Disorder is treated in children.
Martucci was troubled by the approach of existing drug therapies and other solutions for youngsters with ADHD that seemed to simply make the condition tolerable. So he and his team formed Akili Labs with the intent to apply non-invasive therapies to neuro-disorders. Their mission: to find a real solution to alleviating ADHD behaviors in an user-friendly way.
Martucci saw an opening in the marketplace for a remedy that didn't include chemicals, one that could combine legitimate science with a level of technology sophisticated enough to captivate a very demanding consumer — kids.
The use of video games as a classroom learning tool is gaining traction in the education world. On Tuesday, Microsoft announced a new education-focused version of the massively popular video game Minecraft, which they bought in 2014. Minecraft Education Edition,
takes the popular game and tweaks it
slightly to cater to a more educational setting: An updated mapping feature for easier navigation, and a tool for teachers to lock in certain resources for students, among others.
The announcement quickly spread around the globe. Excited chatter online talked not just about a new version of the game itself, but rather the marriage of Minecraft and education.
---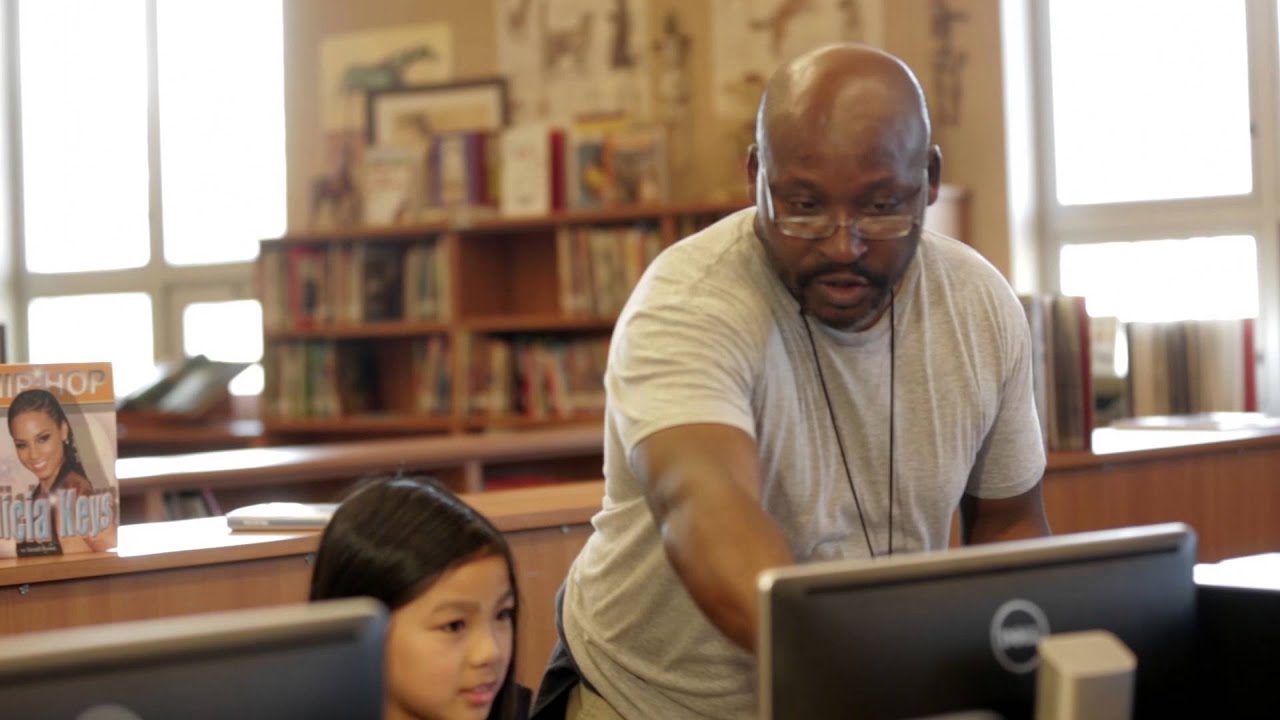 ---
But the most important aspect of Minecraft Education Edition, is that it is still a game, not strictly an educational tool. That's a sentiment Martucci identifies with.
"One of the big problems in typical education software and medical software is these [products] can't compete with what children are used to doing with their free time because the quality is just too low," Martucci says. "We wanted to make a product that would have all the science in the world, that would get FDA approved, physician prescribed, but be in a format that people would actually use."
Enter Project:Evo.
From Stormtroopers to neuroscience
To jump the quality hurdle, Martucci chose to source talent from the mainstream gaming world. One of his first hires was Matt Omernick, the former art director for games at Lucas Films (the studio responsible for "Star Wars," among other mega-hits).
While Omernick loved his time at Lucas Films, he jumped at the opportunity to join Project: Evo, telling The Seventy Four "it was always on my mind that I wanted to take what we've learned as game designers and instead of shooting Nazis or Stormtroopers do something more productive and redeeming."
Omernick had also already been moonlighting as a neuroscience game designer for Adam Gazzaley, founding director of the Neuroscience Imaging Center at the University of California, San Francisco and chief science advisor and Akili board member.
Omernick credits Gazzaley for recognizing the power of video games on cognition. Gazzaley also came to a realization that is integral in the development and design of Project:Evo. Neuroscientists and game designers ultimately want the same thing from their work, which is to figure out what makes humans tick, what motivates them, and what they respond to.
"What we know now is that video games do engage the mind and keep people powering through experiences that really hook them, especially children with ADHD," Omernick said.
With this cognitive connection to video games in mind, Omernick told The Seventy Four that every step of developing Project:Evo is a collaborative effort between the game developers and neuroscientists. It's what he calls the "secret sauce" and why he is so excited about Project:Evo.
Gazzaley and Omernick had already developed NeuroRacer, a game designed to improve age-related deficits in the elderly, specifically the ability to multitask. NeuroRacer showed improvement in that population and a study published in the Nature Journal in 2013 strongly suggested that a game targeting a specific cognitive deficit could be an effective vehicle for delivering treatment.
Armed with Gazzaley's findings, Martucci wanted to create a product that could do the same with ADHD.
"We value science and medicine and clinical validation above what most companies would, but we also value the entertainment experience above what most would" he said. "Maybe it's a little crazy to try to do both but we think it's critical to success and a medical product that actually works."
The cognitive dynamics of Call of Duty
Also influencing Project: Evo is Daphne Bavelier, a founding Akili board member and leading neuroscientist who has also connected cognitive benefits with video games, specifically, action video games.
In a 2012 TED talk entitled "Your Brain on Video Games," Bavelier discussed a study she conducted on the benefits of action video games like Call of Duty. Single-shooter games such as the controversial Call of Duty, are often the bane of parents' existence, and have been tied to incidents of mass violence. Bavelier, however, found that gamers not only had better focus, but were also better multi-taskers than non-game players.
When asked in an interview with
Medgadget
whether or not the violence of the games specifically contributed to the benefits she'd found, Bavelier said "There are a number of game components that are specific to first- and third-person shooter games that seem to be key in improving perception and attention."
However, she also said that the benefits that come from the game components and the dynamics found in violent games can be recreated in non-violent settings. In particular, she is talking about the components of precise aiming, control over movement, and the need for divided attention.
For a game to be an "action game," it doesn't necessarily need to be equated with violence. It could be, like Project:Evo, a driving game that utilizes the same game components and dynamics found in shooter games.
On the outside, Project:Evo may seem like just another driving video game: On any given level you may have to collect or avoid certain prizes or obstacles. It's Technicolor and noisy. There are chimes when you collect the correct targets, and whooshing sounds as you swerve back and forth on an obstacle course. Much like other racing games popular with kids, there are different worlds. One moment you may be in a jungle, another you may be in space, or under the sea.
But beneath this bright, noisy video game is a highly refined, research-backed formula to specifically target the needs of ADHD kids ages 8 to 12.
The downside of ADHD drugs
According to the Centers for Disease Control, 11% of children ages 4 to 17 have been diagnosed with ADHD, or 6.4 million school-aged children in the U.S. While boys have traditionally made up the majority of the diagnosis, among girls ADHD is up 55 percent and among Hispanic teens 83 percent, according to a Journal of Clinical Psychiatry study which relied on parent reporting.
Some 3.1 million U.S. children diagnosed with ADHD are on medication according to the CDC. Traditional drugs, such as Ritalin and Adderall, have been the source of ongoing debate on their long-term effects on children. A recent study from the University of Nebraska-Lincoln found these stimulants can result in sleep deprivation — both in sleep time and efficiency.
Sleep loss directly affects academic performance, particularly for students already struggling with restlessness, difficulty concentrating and failure to pay attention to detail. Other side effects of ADHD drugs include loss of appetite, diarrhea, and headaches.
So when the medicine that is supposed to help starts to hurt, especially when it comes to academics, where can parents turn?
On a Facebook support group for parents of children with ADHD, the discussion of solutions runs the gamut. Some have tried essential oils, others diet modifications, and many talk about the struggle of finding just the right balance of medication.
Here video games are often the enemy. One parent discussed her stepson's seeming addiction to video games, worrying that his reliance on them was unhealthy (she cites the aggression — a common tendency of ADHD kids — that flares when he's told to stop playing). Comments from other parents ranged from "he'll grow out of it" to "too much video game [time] might [be making him] more aggressive." One mother proclaimed that video games and other screen-based activities were "too much stimulation for ADHD kids."
But what if the solution was actually, in fact, a video game?
Clinical trials and controlling attention
That's where Project:Evo comes in, doubling down on the idea that video games are not only not "bad" for the ADHD child, as some parents might believe, but may just hold the key to unlocking a non-chemical solution. The stimulation that comes from a video game, the developers say, is actually a good thing in helping to train the brain to focus and control attention.
The weak link in a number of cognitive disorders such as ADHD is not actually memory or attention, Martucci explained, but rather how one processes information through cognitive control, or the ability to control your attention and cognition.
By zeroing in on the idea of controlling attention as the problem, Project:Evo targets a subject's interference filter, which allows that person to focus on what he needs to focus on while filtering out all other distractions. The hardest thing for the ADHD subject's interference filter to do, Martucci explained, is complete two tasks at once. The technology of Project:Evo that is built into the game is that it makes the user do two different tasks at once.
The first is a fine motor task, one that most school-aged kids are used to playing on video games: driving. The player tilts the iPad back and forth and guides the Evo Explorer through an obstacle course. The second is a perceptual reaction task that occurs at the same time as the driving and requires a player to make split-second decisions.
So if the task is to collect the red birds, the player must tap on the screen when a red bird appears, and make the decision not to tap if a bird of any other color appears.
"When you describe it from a neuroscience perspective you are talking about a high cognitive load task of two interacting cognitive tasks, but when you describe it to the user you are driving and collecting objects. It feels natural," Martucci explained.
The secret of Project:Evo though, is that no two games are going to be exactly alike. Rather, the game calibrates and changes the complexity, challenges, and difficulty at a pace determined by the data collected as child plays it in real time, adapting second-by- second ever so slightly to the player's ability.
Still in clinical trials and hoping for FDA approval down the line, Akili runs its Project:Evo tests with the same pharmaceutical-style rigor of any other high-level clinical drug trial, because that is exactly what Project:Evo aims to be: a medication.
Over the course of a month, test subjects play the game on an iPad five days a week, for 30 minutes a day, and Akili evaluates their cognitive functions before and after the trial. They use both neurological measures, such as electroencephalograms (EEGs) and functional magnetic resonance imaging (FMRI), and environmental ones, attention and memory testing. Parents are also asked to rate their child's attention in the real world before and after the game.
Project:Evo is still a work-in-progress, though Martucci mentioned that another testing phase was about to begin, hopefully bringing the team one step closer to FDA approval and widespread use by physicians prescribing to kids with ADHD.
Though he can not make any conclusive claims or statements as to Project:Evo's effectiveness, Martucci is optimistic about the future of video games and neuroscience. So is his video tech partner, Omernick.
"Software can be therapeutic and can change the brain," Omernick said "If it's wielded in the right way and built from the ground up to target these types of [cognitive deficiencies], it's going to be really powerful."
Get stories like these delivered straight to your inbox. Sign up for The 74 Newsletter