Diversity, Desegregation and Why Affluent Brooklyn Parents Should Embrace Their School's Rezoning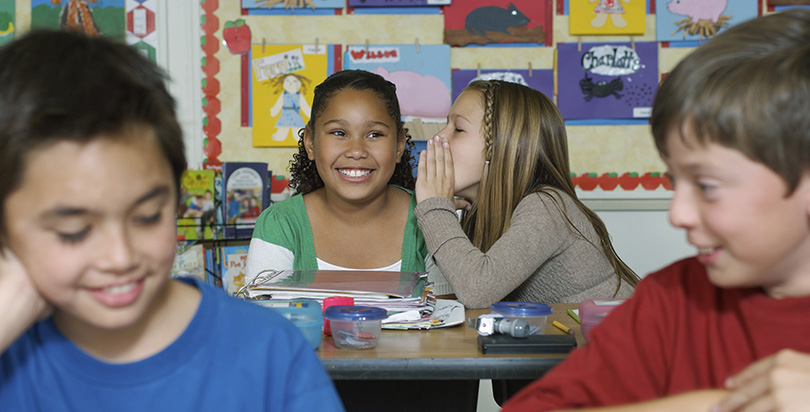 Very few policy changes cause more of an uproar among American parents than when they perceive that their children are being stripped of educational advantages.
A recent example of this is the New York City Department of Education's (DOE) decision to shift school boundary lines in an attempt to relieve overcrowding in one of Brooklyn's majority white higher-income schools, P.S. 8, in community school district 13 (CSD 13). The proposed rezoning plan would move some students from P.S. 8's zone to P.S. 307—a school serving predominantly low-income, Black and Latino students.
As reported in various media outlets, this plan has resulted in heated discussions both with P.S. 8 parents who are predictably concerned about the "quality" of education at P.S. 307, and P.S. 307 parents who feel that the DOE is not actively engaging them in the decision-making process. The P.S. 307 parents also are concerned that this change could negatively influence their child's educational opportunities and that their school is being misrepresented in this debate.
As mothers and urban education researchers, we suggest that the DOE and the parents in this community have an opportunity to simultaneously relieve overcrowding
and deliberately desegregate schools. The
research evidence
shows that integrating schools and reducing racial isolation benefits all children,
including advantaged white children
.
In our two recent books published this year, one by
Molly Vollman Makris
on the relationship among gentrification, public housing, and school choice across the Hudson River in Hoboken, New Jersey, and another by
Allison Roda
on inequality in gifted and talented programs in NYC, we found that when advantaged, white parents are faced with a local school that is majority black or Latino and low-income, they strive to find a whiter, higher-status program or school. This occurs even though these parents often are liberal-minded individuals who claim to be bothered by school segregation and frequently cite diversity as a reason why they choose to live in an urban community.
As we assert in our books, white, advantaged parents tend to self-segregate in boutique, majority white charter schools in Hoboken and specialized, majority white gifted and talented programs in NYC to avoid the very "diversity" which they claim to value.
While this may seem hypocritical it is also understandable. Without structures in place to create truly integrated school options and regulate school choice, white advantaged parents feel they would have to make an individual choice to send their child to a school where they will not "fit in" and where widely available test score data often appear to confirm their worst fears about the quality of education.
Of course, there are also underlying preconceived notions of race and class and parent perceptions of school quality based upon standardized test scores that have clear correlations to race and class. This is why the overcrowding issue in the city can and should be used in a positive way to promote desegregation for parents in one of the most segregated school systems in America.
Importantly, this rezoning will influence families in the gentrified communities of Brooklyn Heights, Dumbo, and Vinegar Hill. The hip Brooklyn community of Dumbo, for example, is one of the most gentrified in NYC. In fact, Dumbo has a median home value of $1.2 million, median rental price of nearly
$5,000 per month, and a median family income of about
$215,745—compared to $46,085
for Brooklyn as a whole.
With gentrification and
super-gentrification
come rapid shifts in development that have left urban neighborhoods with a divided community of advantaged residents living side-by-side with low-income public housing residents. In many ways this community and this controversy represent the dichotomous city New York has become.
We are both white, middle-class mothers who have to grapple with these same difficult decisions for our own children. We understand that parents want the best education for their children. The trouble is that as parents, we are too often faced with extremes. It is hard to find a truly diverse school option.
In our own experiences with school selection for our children, we have at times been faced with deciding between neighborhood schools that are highly segregated and have, at times, opted for other schools through school choice policies. In the end, we chose public schools — P.S. 333 Manhattan School for Children and a universal public pre-K program in Hoboken — but we continue to struggle with these decisions.
This experience just validated for us the importance of urban school reform policies creating diverse school choices. The proposed rezoning plan in Brooklyn could create a diverse school option in P.S. 307 without individual parents having to make a difficult choice alone.
If the advantaged parents would take a collective leap and commit to working with the parents, administration, and staff at P.S. 307, they could have a very real opportunity to provide children in this community the opportunity to learn together and from one another in a truly diverse setting. If parents choose instead to not even consider P.S. 307 and threaten to look only at segregated private schools or boutique charter schools, they are doing a great disservice to their children and to the community at large.
When the Community Education Council votes on the rezoning proposal we hope that school diversity is the outcome. We also hope that the P.S. 8 parents who will be faced with this change give the school a chance and get to know their neighbors at P.S. 307. As these thoughtful parents undoubtedly teach their children, they should not simply "judge a book by its cover."
Parents in this community and the DOE have the chance to become part of a model for school diversity, not only for other NYC neighborhoods (e.g. the Upper West Side) faced with similar challenges, but across the country as our children become more diverse and our schools more segregated. When the structures are in place to create diverse schools, parents will be granted the option to choose diversity and to serve as an example for larger systemic changes.
Diversity in all its forms should be considered hip inside school walls as well as in the broader gentrified community.
Get stories like these delivered straight to your inbox. Sign up for The 74 Newsletter