District-University Partnership Shakes Up St. Louis School Leadership
Two St. Louis schools do away with top-down leadership in Washington University pilot. How the change is transforming relationships to school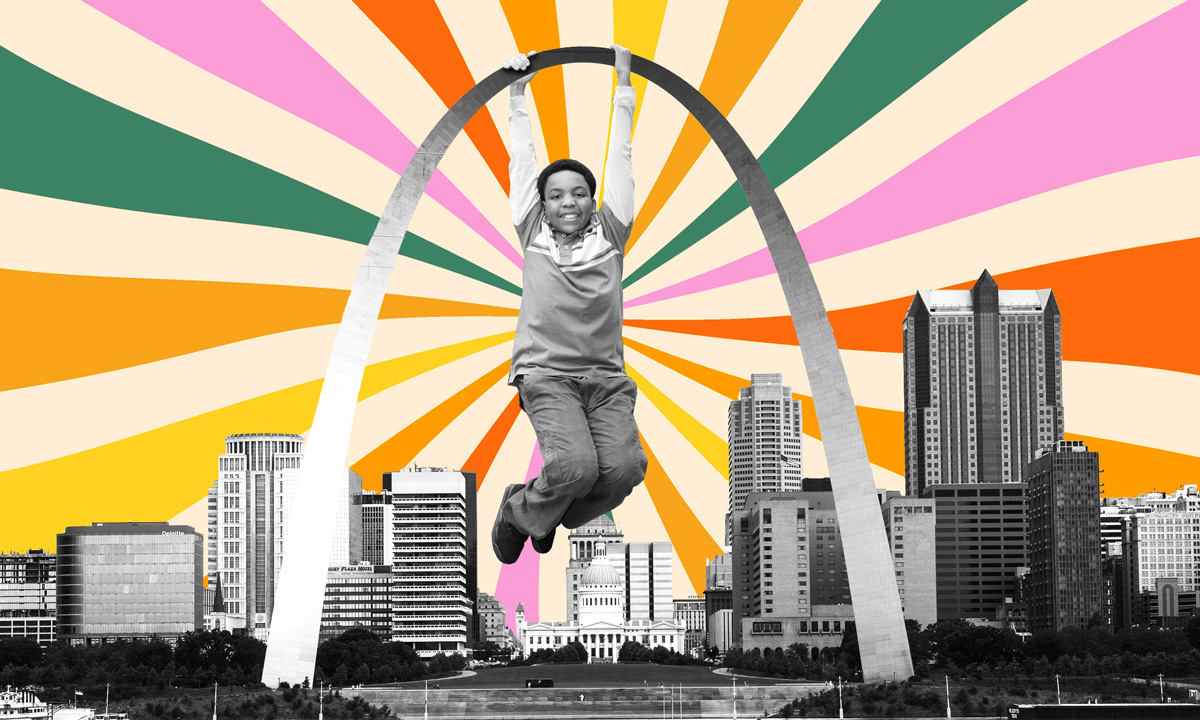 Support The 74's year-end campaign. Make a tax-exempt donation now.
Updated Jan. 20
In a school system that has lost tens of thousands of students and recently regained local control from a state takeover, educators are piloting a new leadership model hoping to mend teachers', staff and students' strained relationships to St. Louis schools and lure families back.
Coached by retired superintendents and principals from the area, two elementary schools are replacing top-down work structures with leadership teams as part of the Transformational Leadership Initiative co-run by Washington University in St. Louis.
Hoping to stem the tide of families leaving the district, both middle class and lower income families, leadership teams of teachers and staff puts those closest to students at the center of finding solutions.
From food banks to more place-based lessons, the teams are reshaping everything from schedules to curriculum, adding more St. Louis-specific lessons that make academics relevant to the real world and counter negative perceptions of their hometown.
"I think that's a priority of the district — how do we recapture some of the families that have moved and understand why they have," said Jay Hartman, executive director of the Consortium Partnership Network with St. Louis Public Schools. "How do we provide a better system that will serve all families that won't push them to move out of the city?"
Because current school structures tend to overwhelm both teachers and admin, the leadership shake up and resulting school-specific changes are a welcome change, said St. Louis educators involved in the pilot.
"One principal cannot be the superhero. That is not a model that works," said Victoria May, executive director of Washington University's Institute for School Partnership, which co-leads the Initiative.
Teachers in the partnership are encouraged to design programs to address systemic challenges facing students, like gun violence, which impacts over 115 families each year in the state. At one St. Louis Public School, that looked like adding a non-academic block at the start of the school day.
"They wanted a class meeting for 15 minutes every morning where they just are building community and getting their kids ready for the day and processing something, [like] a shooting that might have happened the day before," said May.
Building an environment where staff feel they can bring such new ideas to fruition and help students develop a positive relationship to their hometown is also key to the "human-centered" transformation.
"Encourage the kids to look at where they are and who they are," Linda Henke, co-creator of the model and a coach with the Initiative, told The 74. "You still are getting the rich content of science and social studies, but it's grounded in the place where the kids really are."
For instance, as fourth graders learn about vocal cords and sound waves, they now also explore local music, playing kazoos and learning the history of how jugs are used in roots and blues. The unit culminates with a visit to the National Blues Museum downtown.
For educators, the inclusive leadership structure provides a sense of purpose that was overshadowed by pandemic stressors.
"It has been empowering as a teacher," said Erika Ellis, kindergarten teacher at Meramec Elementary, one of the pilot schools. "Because in the profession, in some places you're just a technician. And you read a curriculum, you comply. And then you go home. I'm not wired that way."
Eager to replicate the model's success, advocates and philanthropists in Missouri backed the approach crafted by Henke, former superintendent of the nearby Maplewood-Richmond Heights district, which was on the verge of losing accreditation and had 30% turnover rates. Through Henke's 12 year tenure, the district earned a top score on Missouri's Annual Performance Report, and saw 15% growth in attendance rates.
Andrew Eason, fifth and sixth grade teacher at Ashland Elementary, now in its third year of the pilot, has taught about food insecurity and local food deserts. The lessons address health curricula standards while, "using science to be able to change their communities and change their neighborhoods," he said.
"I wanted to open my students up to looking at their community and seeing what resources they don't have," Eason said. "'Okay, well, why do we have so much fast food in our neighborhood? And why is it that there's a lot of unhealthy things, you know, down to the fact that there are far less trees in our parks, things that promote healthy breathing and those types of things."
Washington University's Institute for School Partnership hopes to scale up the initiative at additional district schools in coming years.
Support The 74's year-end campaign. Make a tax-exempt donation now.