Desmond: 9 Ways Parents Can Help Their Children Graduate From High School and Achieve Their Higher Education Goals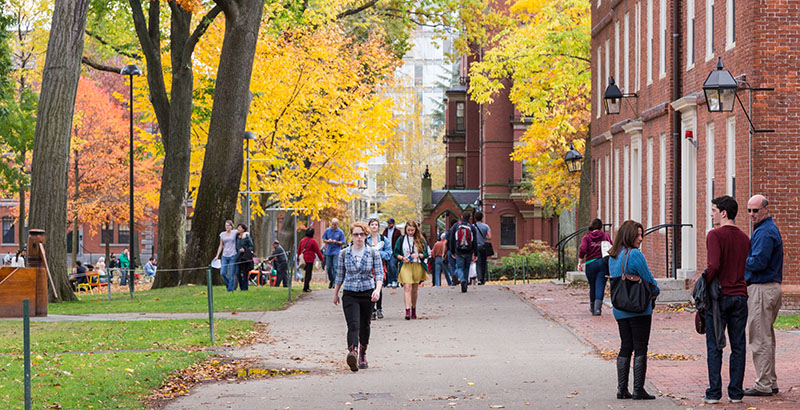 For most middle-income and virtually all affluent students, conversations about college options take place around the kitchen table, with parents offering helpful guidance and thoughtful advice. It's no surprise that this type of parental engagement leads to easy socialization and academic success.
For many low-income, minority, and first-generation students, however, parents are often left out of the equation. Those who never attended college may be unfamiliar with the complex application process. With little support in the complicated college decision-making process, low-income students are left to make these important decisions on their own and often fail to select the most competitive colleges or best financing options for their long-term success and prosperity.
But research shows that students whose families are familiar with the college application process are more likely to graduate from high school and achieve higher education. So how can parents, regardless of location, language, experience level, and lifestyle, help their children reach their optimal higher education goals?
Here are some tools and information to aid parents in supporting their child's journey to college:
1 Save as much and as early as possible.
Establish a Children's Savings Account and set up direct deposits. Research shows that children with even $500 or less saved for college are three times as likely to enroll in college, and four times as likely to graduate, as children without college savings. Even a small amount can make a huge difference.
2 Become knowledgeable about the various types of loans.
Learn the differences among subsidized, unsubsidized, and Parent Plus loans. One of the biggest barriers to college today is the financial burden of student debt. It's important to be mindful of what college actually costs, and to limit the amount of debt the student accrues.
3 Be aware of deadlines.
Standardized testing dates, application and scholarship deadlines, FAFSA due dates — keep track of dates and deadlines so your child doesn't miss out.
4 Visit to select the right college.
Take your child on college tours before applying — even if they are just local colleges. There is a wide variety of types and sizes of colleges, and all offer different experiences. Ask the admissions office about contacting a current student who can offer personal insights on campus culture and ensure the school is a good fit. Explore private versus public colleges, and don't forget about community college options.
5 Research available scholarships.
Thousands of scholarships are available for college; it's just a matter of identifying the ones that closely align with your child and his or her interests. Several small scholarships can add up to make a substantial dent in the cost of college. Search online and ask the guidance counselor at your child's school.
After your child has been accepted to college, the parental engagement piece doesn't end. Transitioning from high school to college can be scary, and having a successful start to college is tied to actively involved parents. A few ways to help get your child established on campus:
1 Get your child financially set up.
Consider local banking options near campus. Talk to your child about what, if any, financial support you'll be providing. Sit down with your child and discuss a budget.
2 Check the school's policy on the health insurance waivers.
Many colleges require that students provide a health insurance waiver if they are planning to stay on their parent's coverage. Without the waiver, students will be charged for health insurance under the college's plan.
3 Stay on top of important dates.
Check the college website for important registration and payment deadlines so you don't incur late fees or risk getting dropped from a class. Note moving-in and moving-out dates, when semesters begin and end, and when vacations are, so your child can plan travel back home, if necessary.
4 Be the voice of reason and support.
This is a difficult time of transition for many students. Be sure to help guide your child about being careful with spending, managing expenses, and staying on top of academics.
The discussion of higher education among children and their parents needs to start early. This helps set expectations and invests the entire family in achieving the path to higher education. Ultimately, this shared investment and expanded understanding moves not just the child, not just the family, but the whole community, forward.
Charlie Desmond is CEO of Inversant, a parental engagement nonprofit that since 2009 has helped more than 1,300 low- to moderate-income families prepare and save for higher education. He is the former chair of the Massachusetts Board of Higher Education and policy adviser to former Massachusetts governor Deval Patrick.
Support The 74's year-end campaign. Make a tax-exempt donation now.